Things to Do in Leavenworth
---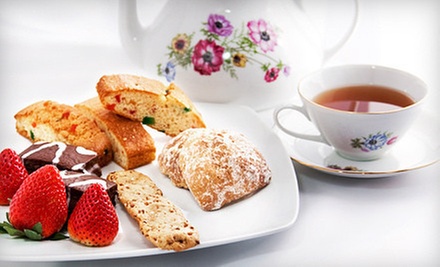 ---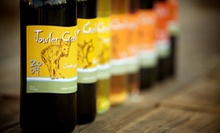 Guests meander through vineyard and winery to learn about the winemaking process before tasting seven award-winning wines
---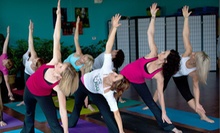 Up-beat music and convivial atmosphere infuses Friday-evening class with energy to motivate workout and kick-start weekend.
Use Today 1:00pm - 4:00pm
---
Recommended Things to Do by Groupon Customers
---
In 1988, potter Michael Smith invited a small group of peers to his home to share ideas and further explore the art of clay manipulation. After just a few meetings, the group quickly grew to include around 70 craftspeople, who started meeting at the Kansas City Art Institute instead of inside Smith's giant conch shell. These regular get-togethers laid the groundwork for the initial incarnation of KC Clay Guild, a place where artists could socialize, buy materials in bulk, and learn from one another.
Now, the volunteer-run co-op is even larger. It occupies its own facility and has vastly expanded the number of services it provides. Amidst the changes, KC Clay Guild has remained true to its initial goals, guided by a mission statement to support the clay community. Artists of all skill levels enroll in classes that cover an array of techniques, such as wheel throwing, hand building, and slip casting. Members take part in regular meetings, open-studio time, and monthly shows, and visiting artists stop by to lead workshops and repair their ceramic automobiles. The guild even offers a scholarship to high-school seniors and hosts birthday parties, team-building exercises, and family-fun nights for casual potters.
200 W 74th St.
Kansas City
Missouri
816-363-1373
The YWCA is the largest women's multicultural organization in existence, encompassing some 125 million members in over 100 countries. The membership represents a diversity of culture and lifestyle that assembles in 300 local associations, including the YWCA of Topeka. The Topeka chapter, first instituted in 1887, lives out the YWCA mission of empowering women with locally focused programs and outreach initiatives ranging from fitness and wellness to youth services such as Girls on the Run of Topeka. A local council of Girls on the Run International, the Topeka organization often partners with the YWCA, using running to encourage girls in grades 3-8 to live lives of confidence, health, and togetherness.
225 SW 12th St.
Topeka
Kansas
785-233-1750
With each bounce off the bongo trampoline, jumpers feel a sensation akin to walking on the moon. Though seemingly effortless, each bounce not only thrills participants but also gives them a thorough full-body workout. The trained staff at Bungee Zoom Entertainment LLC ensures that patrons are securely fastened into their harnesses before setting them free to jump and bounce with the assistance of a pair of bungee cords attached to metal standards. The cords attach securely to the harness and hoist jumpers up smoothly, offering great vantage points from which to spot a lost uncle. Bungee Zoom Entertainment LLC is located inside West Ridge Mall, which offers a variety of other diversions once patrons are all bounced out.
1801 SW Wanamaker Rd.
Topeka
Kansas
901-488-2707
---
---
Things to Do Deals - Recently Expired
---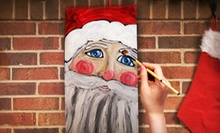 Participants express their creativity during two-hour art classes, which include supplies and professional guidance
---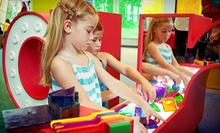 A new two-story tree house adorns the center's 4.5 outdoor acres, and the indoor facility brims with exhibits on art, science, and jobs
---
---