Leawood Cleaning and Home Services
---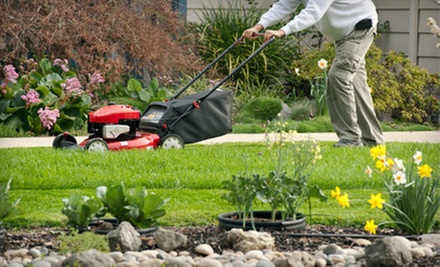 ---
Recommended Home Services by Groupon Customers
---
The team at Green Light Window Films knows that window tinting serves much more than an aesthetic purpose; in all cases, whether installed on automobiles or buildings, it is a highly effective energy solution for reducing heating and cooling costs. Other benefits include protecting property from vandalism and theft and lessening the presence of harmful UV rays, heat build-up, and glare caused by a seriously offended sun. The staff's solar solutions can also prevent the fading of artwork, rugs, and furniture which otherwise would be in direct contact with the sun's harsh rays.
712 SW Blue Pkwy., Suite B
Lee's Summit
Missouri
816-246-5335
Complete Home Management makes it easy for busy homeowners to maintain a healthy, happy habitat by offering thorough, reliable, and convenient cleaning services. During each two- or- four-hour maid service, a licensed and insured professional will wage all-out war on the dirt and grime that has laid siege to the home. The scrub-happy wizard will willingly scour countertops, vacuum carpets, wipe down blinds, attack dingy tile grout, and cast potent spells upon hostile populations of fuzzy dust bunnies. If you want particular attention paid to the aggressive soap-scum buildup in your shower, Complete Home Management will customize its cleaning to suit your needs, although you must sign a waiver to take advantage of its toilet-flamethrower service.
9501 Westgate St.
Shawnee Mission
Kansas
Keeping round-the-clock hours seven days a week, One Hour Heating & Air Conditioning launches uniformed teams of certified technicians on HVAC service, installation, and repair jobs. Each of the company's repairmen undertakes regular classes and seminars to hone skills and remain current on industry advances. Armed with quality parts and equipment, the courteous and punctual technicians journey to households to settle issues with all models of heating and cooling systems, from malfunctioning heat pumps to sputtering air conditioners. Company experts are also available online and over phones to provide immediate answers to customers' concerns or a friendly ear for stories about new crushes.
from home
Lee's Summit
Missouri
US
As their business's name implies, the staff at One Hour Heating & Air Conditioning aims to provide services that are both prompt and quick. They work hard to thoroughly repair air-conditioning units, heaters, and boilers in their allotted appointment window, and their trucks—which are always fully stocked with hundreds of specialty parts that a client's equipment may need to function properly—speed up the process. They also provide 24-hour emergency repair services, keeping in line with the company's other mission: to keep their customers safe, healthy, and comfortable.
from home
Lee's Summit
Missouri
US
At the top of their priority list, the staff at One Hour Heating & Air Conditioning balances a four-part commitment to every customer's time, health, safety, and comfort. The company dispatches its skilled technicians to nearly 20 Bakersfield-area communities, where they examine and repair heating, ventilation, and air-conditioning units. From furnaces to heat pumps, ductwork to thermostats, they manage all components of residential airflow to keep it at cozy temps and free of harmful particles, such as dust. The team also offers emergency services for unexpected mishaps 24 hours a day, seven days a week.
from home
Lee's Summit
Missouri
US
Cami Reiss, who began lending a helping hand at her family's landscaping business at the ripe age of 10, has developed a potently green thumb. She knows all the ins and outs of gardening, landscaping, and earthworm wrangling, and she has ample experience in assisting with designs and computing estimates. Since April 2011, Cami's been running the show at Green Stem Garden Center, helping homeowners and contractors find whatever gardening materials and plants they need.
The entire center stretches over 10 acres of land, most of which is covered in asphalt so customers don't have to hobble through dirt or hurdle over gophers in search of their supplies. All of the available plants come from the center's 1-acre tree farm or from a handful of local family farms located no further than 200 miles away. Green Stem Garden Center has supplied materials for a variety of projects, including trees for a wedding featured on an episode of David Tutera's My Fair Wedding.
221 NW Chipman Rd.
Lee's Summit
Missouri
816-246-7836
---