Education & Classes in Lebanon
---
Education & Classes Deals
---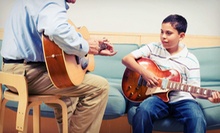 Instructors guide aspiring musicians of all ages during private weekly lessons
---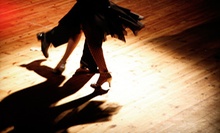 Beginners' salsa classes teach basics with easy-to-follow patterns; DJ-fueled parties happen every Friday
---
Recommended Education & Classes by Groupon Customers
---
Staffed entirely by DMV–certified instructors, Oregon Driver Education Center has been filling potholes in the knowledge of novice and experienced drivers since 1987. The center's masters of the open road send teens and adults on the path to earning their driver's licenses and maintaining clean driving records with comprehensive DMV drive test prep courses and defense driving classes. With an intimate understanding of the unique challenges facing Oregonian motorists, ODEC also offers an Xtreme Driver Control course that focuses on navigating vehicles through rain, ice, and throngs of rabid snowmen. Additionally, the center's specialty courses teach precautionary practices to medically at-risk drivers.
2600 Pringle Rd., Ste. 110
Salem
Oregon
An open studio for artists of all skill levels, The Glass Fuser welcomes guests to drop in and create fused glass art anytime during open hours. No experience is necessary. Resident artists lead a series of courses that – starting with a beginner class – build on skills and explore different techniques, such as three-layer plates and glass cutting.
As a Bullseye Resource Center, The Glass Fuser also vends a wide selection of sheet and accessory glass. Artists may opt to purchase their own glass, create their own projects, and pay a firing fee. All-inclusive project packages are also available.
1849 Willamette St.
Eugene
Oregon
541-343-3688
Steve Daniels has been crafting beautiful pottery in his cozy home studio for more than 18 years. A master of the irregular, smoky hues of shino glaze, Daniels' cups were most recently featured in a juried exhibition at the University of Missouri's Bingham Gallery. During wheel throwing classes and intensive workshops, he imparts that mastery to aspiring potters, helping with technique and glazing finished pieces in his studio. His signature glazes can come out a variety of colors, from a smoky purple to a rusty orange. Daniels' wife, Leonie, also nurtures artistry with handbuilding classes and parties, exposing students to innovative sculpting ideas such as textured tiles, chess pieces, and beautiful but impractical bowling pins.
2740 Madison St.
Eugene
Oregon
541-343-7882
Owner Lindsey Cooper founded Identity Dance Company in 2003 as a hip-hop studio that hoped to involve the community and provide a creative outlet with movement-based classes. Since then, the studio has expanded its scope and has begun to teach styles ranging from ballet to breakdance for all age groups. Lindsey's current staff—including several professional performers and three of Mikhail Baryshnikov's closest imaginary friends—oversees instructional training for performance groups as well as recreational sessions. The studio includes two separate practice spaces, which host group classes and private lessons throughout the week.
1479 Mohawk Blvd.
Springfield
Oregon
541-654-0202
---