Professional Services in Leicester
---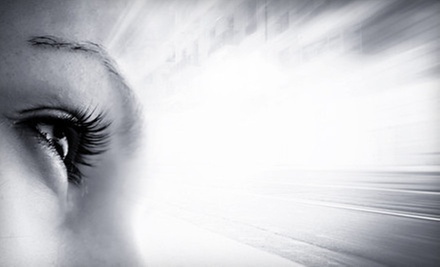 ---
Professional Service Deals
---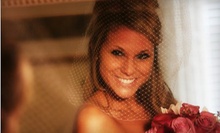 Family of photographers has specialized in portraits for more than 30 years
Use Monday 10:00am - 8:00pm
---
Recommended Professional Services by Groupon Customers
---
And not only can you get your clothes looking sharp for that debutante ball or wake, but this is also the perfect opportunity to clean your comforters, tablecloths, coats, and other fabric items you wouldn't think to clean but are slowly collecting stains, smudges and residual toxins from when you walk past normal dry cleaning storefronts. You can even use the Groupon to get alterations done - they'll hem those pants and fix your jacket zippers - or have Clevergreen wash and fold your regular laundy. Check out all their services here. Should you choose to redeem the Groupon on their signature dry cleaning service, you'll be getting a lot for your money. For example, with today's Groupon, a man could get a suit, a sweater, 2 pairs of pants, a jacket, and a tie dry cleaned; a woman could dry clean 2 blouses, 2 skirts, and 2 dresses. See their complete price list here. Keep in mind this is a same day service, so if you're playing rugby and you get grass stains on your wedding gown the day before you really need it, Clevergreen is there for you - in 3 convenient locations:
27 Revere Beach Pkwy
Chelsea
Massachusetts
US
The only thing sweeter than going to a Red Sox game is helping others when you go. With today's $125 Groupon, you get a ticket to attend the July 24 Sox vs. Orioles game and help out The Price Center at the same time. The evening starts with a 5:30 p.m. with dinner (included in the price) at the Best Buy Players Club at Fenway, followed by a raffle. The Sox begin their annihilation of the hapless Orioles at 7:05 p.m.
4 Yawkey Wy.
Boston
Massachusetts
US
It isn't Christmas until you hang the poinsettia above the door as a clever ploy to baffle guests and kiss them while they're distracted. With today's deal, score an 8-inch holiday poinsettia for $17 (a $31.88 value), plus a 20% discount on same-day additional purchases at Coady Florist. You can purchase up to five Groupons, putting enough plants in your pocket to spread to family and friends with a prowess unseen since the legendary Bonnie Poinsettia Seed. The percentage off doesn't compound with each successive Groupon, so give up on those sugarplum visions of 100% off.
1540 Cambridge St.
Cambridge
Massachusetts
US
Your package includes a session for up to six people (up to $105 value; $10 per person over six people) and three sheets of the same pose that include:
63 Main Street
Maynard
Massachusetts
We pickup and deliver laundry and dry cleaning to Boston and some of it's suburbs. Check out the site to see if we service you and for all the details!
PO Box 62
Boston
Massachusetts
617-768-7779
As a photographer with years of experience, Jennifer DeCesari provides an attentive and personalized experience that yields bold and spontaneous images. Portrait sessions (for children, high-school seniors, families, and expectant mothers) take about two hours. Her snaps always produce charming images and sometimes prove someone is a vampire when only his or her clothes show up in the photo. Prior to each session, a consultation covers poses, clothing, and location options, while a relaxed approach ensures subjects don't feel rushed or remain adamant about taking their winter coat off.
85 Industrial Cir.
Lincoln
Rhode Island
---