Shopping in Lemon Grove
---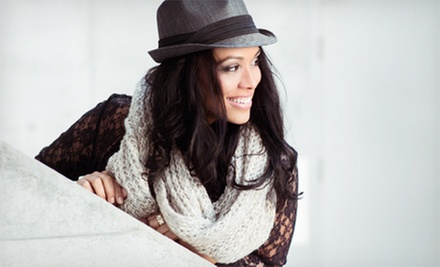 ---
Recommended Shopping by Groupon Customers
---
PB Sports's facilities extend beyond the walls of its pastel-yellow shop and into the glistening waves of the nearby Pacific Ocean. The full-service store's seasoned crew outfits aquatic adventurers with the equipment and skills necessary to conquer the picturesque waterscapes, renting out diving gear, paddleboards, and boogie boards that allow riders to glide along the shores as swiftly as a jet-powered starfish. They also harness their in-depth knowledge of the area to pilot guided snorkel tours and shore dives through naturally beautiful locales such as La Jolla Cove, where seals, fish, and other wildlife frolic past swimmers. Back inside the shop, staffers line shelves with new and refurbished surfboards, and they train nascent underwater explorers how to feed peanut butter to jellyfish during scuba-certification courses.
2950 Garnet Ave.
San Diego
California
619-206-9425
The tech-savvy staff of family-owned media shop IF Digital transfers precious memories and valuable info stored on analog media to more durable, digitized formats that can easily be stored, saved, and shared. Customers can choose any one of the company's conversion options, including 8mm and 16mm film transfers and a videotape-to-DVD service that preserves the quality and lifespan of precious home videos.
Not limited to moving pictures, techs round up loose family photos, slides, and negatives and herd them into JPEG format for easy storage on a disc, eliminating the need to strap a projector, portrait studio, or photography professor to your back each time you visit a friend's house. The talented staffers also use pictures to whip up 10-minute DVD slideshows that make ideal communal eye fare for birthdays, anniversaries, and dinner parties.
9377 Mira Mesa Blvd.
San Diego
California
US
800-297-7226
Holy Smokes For Less empowers smokers to create their own cigarettes using Kentucky-grown tobacco and accentuates smoking experiences with lighters, incense, pipes, and fine cigars. First, guests take a sample of one of the shop's all-natural tobacco blends, which match the flavor of name-brand cigarettes without any additives or preservatives. Cigarette artisans fine-tune each blend based on the client's individual tastes, then guide guests through the rolling process, where an automated apparatus turns loose particles and paper into 200 consistent, machine-made smokes in as fast as eight minutes. Customers watch the hypnotizing mechanical process in awe, adjusting the amount of tobacco and tightness of each tube with helpful touch screens. As visitors sample the shop's finest burning leaves, they can lounge inside the studio puffing away to perfect their impersonation of a donut factory.
6784 El Cajon Blvd.
San Diego
California
619-825-8520
The craftspeople at Art & Framing by Munro Gallery draw on more than 45 years of experience as they frame cherished items and curate fine arts and crafts. With skillful hands, they swaddle artwork, diplomas, memorabilia, and photos using elements plucked from an arsenal of more than 2,500 mouldings and 1,000 mat samples. When they aren't adorning pictures with princely garb, they stock their shelves with paintings, sculptures, and jewelry that give residences and outfits more personality than Elton John's herd of peacocks.
4653 Carmel Mountain Rd., Suite 309A
San Diego
California
US
Inside Tinsmith, a specialty shop in Old Town San Diego, dozens of light fixtures made from punched tin illuminate shelves stocked with shiny baubles. The fixtures come in a range of shapes and sizes—the most popular are three-dimensional stars set with colorful pieces of glass. The shop even has holiday pieces including tree ornaments, angel-shaped candleholders, and repair parts for Santa's sleigh, all made from punched tin.
2613 San Diego Ave.
San Diego
California
US
619-297-2616
---