Things to Do in Lenoir
---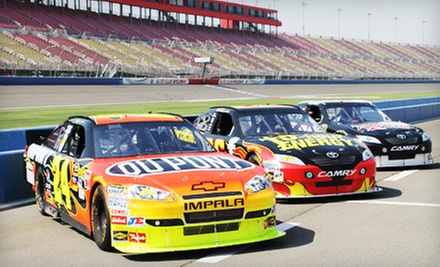 ---
Recommended Things to Do by Groupon Customers
---
The Light Factory's snapshot savants school camera wielders of all skill levels about basic lighting and composition techniques before shepherding them through uptown Charlotte on a guided two-hour photo expedition. First, instructors help participants get the most out of their frozen moments by reviewing basic camera techniques such as adjusting shutter speed, framing shots, and accurately placing bunny ears. Then groups of up to 100 shutterbugs will venture into uptown Charlotte's tangle of streets to trap the souls of its modern buildings in confining rectangles, creating carefully composed photographic keepsakes. Escape work early to attend the excursion at 4 p.m. on your chosen date, or opt for the 10 a.m. sojourn to capture cold-blooded buildings as they climb nearby rocks to bask in the morning light.
345 N College St.
Charlotte
North Carolina
Old Salem Museums & Gardens whisks visitors to the cozy streets of a reconstructed 18th-century Moravian town that encompasses 100 restored and reclaimed buildings and expansive, pristine gardens. As they stroll through the 90-acre homage to early Americana, visitors can interact with hands-on activities, such as the German paper-cutting art of Scherenschnitte or the colonial tradition of libeling a governor with accusations of actually governing. Old Salem's horticultural marvels include the Miksch Garden—a living illustration of Moravian subsistence farming—and the Family Gardens of Salt Street, which demonstrate the innovative practice of seed saving. In addition to year-round attractions, special exhibits rotate through town, celebrating momentous occasions, notable people, and game-changing presidential pets. After traversing the grounds, visitors can peruse souvenirs at a number of gift shops or sidle into Winkler's Bakery for a piece of renowned Moravian sugar cake.
900 Old Salem Rd.
Winston-Salem
North Carolina
336-721-7300
Buy here for one orchestra seat to Cinderella at the Knight Theater on Thursday, March 11, at 7:30 p.m.
430 South Tryon St.
Charlotte
North Carolina
Balls roll uphill. Surging streaks of water flow upward behind them. People struggling to stand at a 90-degree angle are upright at 45-degrees. Such are the laws of gravity at Mystery Hill's Mystery House, an enigmatic amusement center perched atop a slope that enjoys a stronger-than-average gravitational pull to the north. The same peculiar pull looms over the nearby Mystery Platform, where people standing on the north side always appear larger than those on the south. For more than 50 years, visitors have flocked to the curious hilltop to explore its strange gravitational pull and interact with other science-related exhibits.
Aside from the Mystery House, most of the museum's scientific attractions congregate in The Hall of Mystery, where guests can step inside a giant bubble, flee the chase of their shadow, or learn to beat the moon at rock-paper-scissors. Alternatively, Mystery Hill museums include Appalachian Heritage Museum, which houses antique sewing machines, books, and a list of the personal blog URLs of mountain families from the late 1800s to early 1900s. The Native Artifacts Museum assembles more than 50,000 arrowheads, effigy pipes, awls, and other accouterments culled over 70 years from 23 states.
129 Mystery Hill Ln.
Blowing Rock
North Carolina
828-263-0507
Haunted rides amble through picturesque stretches of the Latta Plantation Nature Preserve, surrounding guests in the season's spine-tingling chills and frightful sights on select October evenings. Rolling through the dark shadows of the haunted forest, the ride activates guests' latent scream sensors while it creeps past eerie haunts and awkward zombie family reunions. After hopping off the macabre vehicle, groups are free to peruse the premises' plethora of fall activities, such as a jaunt through the twists and turns of the straw maze ($3), a ride on the cow train ($2), or malicious marshmallow roastings over an open flame ($1) (additional activities are not included with this offer).
6201 Sample Rd.
Huntersville
North Carolina
Since its publication in 1947, Margaret Wise Brown's Goodnight Moon has joined The Cat in the Hat and Portnoy's Complaint as one of the most beloved children's books in history. The book was recently adapted into a musical theatrical production by Chad Henry, with its world premiere in Seattle in 2007, followed by runs in various other North American cities. The Children's Theatre's production of Goodnight Moon puts the Great Green Room on stage in lullaby-riffic living color. Cows jump over moons, red balloons suspend in the air indefinitely, and bowls of mush revel in a state of mushiness. The cast of professional actors bring smiles and surprises throughout the show, aimed at preschool and elementary-school-age children, but also entertaining for wistful astronauts of all ages.
300 E 7th St.
Charlotte
North Carolina
---