Lexington-Fayette Health and Fitness
---
Recommended Health & Fitness by Groupon Customers
---
While working toward becoming certified yoga teachers, massage therapists, and personal fitness trainers, the students of Lexington Healing Arts Academy complete hundreds of hours of hands-on training. They put their fresh knowledge into action, leading classes and working with clients to promote natural healing and wellness.
In addition, the center is home to certified instructors who lead a variety of classes on body alignment, pose execution, and proper breathing. These sessions include beginner yoga, which helps to establish a basic knowledge of yoga while improving general well-being, as well as Happy & Healthy Backs, which gently builds strength and flexibility to support each body's most important spine.
272 Southland Dr.
Lexington
Kentucky
As a busy student at the University of Kentucky, Bo Hornback needed a quick and effective workout that he could squeeze into his demanding schedule of classes. That was how he discovered CrossFit—an innovative fitness program that involves an ever-changing tapestry of high-intensity workouts consisting of functional movements. Hornback became so enamored with the exercise form, he went on to pursue a CrossFit instructor certification. Today, he's a coach at CrossFit Maximus.
With two locations in Lexington, a 9,800-square-foot facility on Palumbo Drive and a new 7,000-square-foot facility at National and North Ashland Avenues, CrossFit Maximus boasts onsite massage centers, a childcare center (not available at the National Avenue location), CrossFit classes, boot camps, kids' fitness courses, and nutrition classes. During sessions, they draw from the gym's arsenal of functional strength-training equipment, including free weights, medicine balls, and slack lines. Through group training and support, the team strives to create a communal atmosphere where everyone knows your name and a supportive space where everyone refrains from menacingly whispering it in unison.
2560 Palumbo Dr.
Lexington
Kentucky
859-317-9568
At Waldman Schantz Plastic Surgery, Dr. Waldman and Dr. Schantz perform elective surgeries ranging from face-lifts to liposuction. They also lead a team of aesthetic specialists that improves appearances with less invasive strategies, such as facial peels and alerting clients to mustard on their collars. Lasers can be enlisted for myriad reasons, from removing hair to fading unwanted tattoos.
125 E Maxwell St., Suite 303
Lexington
Kentucky
859-254-5665
Regardless of the fitness level of the client they're training, J&M Strength and Conditioning owners Jim Laird and Molly Galbraith work to instill the fundamentals of their well-rounded training style. Rather than overloading their clients with lengthy daily workouts or forcing them to push a little engine up and over a hill for the symbolic impact, the duo suggests that clients come in two to three times per week for a high-energy boot-camp session. To maximize the effectiveness of each workout, the trainers give each student personal attention, tweaking their techniques and exercises when necessary to accommodate clients' fitness level. Regardless of how much experience they have with boot camp training, clients learn to perform routines designed to burn body fat, strengthen muscles, boost energy and mood, and mute bodily aches and pains.
827 Lane Allen Rd.
Lexington
Kentucky
859-396-7146
Dr. Cindy Munoz and her staff preserve the splendor of smiles with restorative and cosmetic dental treatments. Committed to cutting-edge cleaning technology, Dr. Munoz is constantly foraging for new ways to help folks say cheese and consume cheese with confidence. The doctor specializes in replacing missing, broken, or cracked teeth with mini dental implants. Her office also excels at advanced surgical procedures, such as root canals, and at brightening grins with gum-contouring and teeth-whitening treatments performed in the office or with take-home kits.
428 E New Circle Rd.
Lexington
Kentucky
859-935-0367
Malabu Weight Loss reflects the belief that one approach can't be used to reach everyone's weight-loss goals. So, each of its regimens are tailored to individual clients' bodies and desired results, whether they need to simply slim down or manage their allergies or cholesterol. Alternatively, the staff can streamline physiques via body wraps packed with therapeutic herbal formulas or noninvasive lipo-laser treatments, which seek to reduce fat deposits and can reduce inches and decrease the appearance of cellulite.
101 Malabu Dr., Suite 10
Lexington
Kentucky
859-492-3976
---
---
Health & Fitness Deals - Recently Expired
---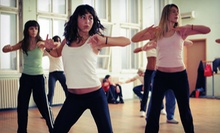 Zumba classes on Monday and Wednesday set energetic dance moves to latin beats to burn calories
---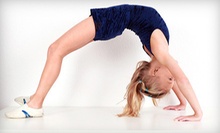 Kids play under the eye of supervisors as parents enjoy a night out; party for up to 20 kids includes a themed cake, ice cream, and juice
---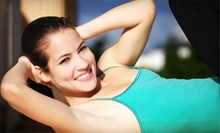 Instructors tailor techniques to students, who perform a rigorous boot-camp routine suitable for all fitness levels; classes six days a week
---
---