Lincoln Health and Fitness
---
Recommended Health & Fitness by Groupon Customers
---
With one foot planted in traditional martial-arts pedagogy and the other roundhouse-kicking modern sports science, Tiger Rock Academy schools limbs with fast-paced, total-body fitness classes. The health-and-fitness program consists of YogaFit and Kisado, which blends martial arts, yoga, and nutritional counseling to build up the whole body and tone each strand of hair on the head. Martial arts classes for adults and kids cover counter aggressive forms such as taekwondo, jiu-jitsu and hanmudo, a style based on grappling and takedowns.
8222 Holdrege St.
Lincoln
Nebraska
402-483-1011
West Lincoln Family Medicine's predominantly female staff of certified nurse practitioners and physician assistants gives patients an expedient option to a full-fledged hospital, providing walk-in care, preventive medicine, and inoculations for patients of all ages. Their comprehensive physical exams and lab work screen for, diagnose, and treat a wide range of common illnesses and skin conditions, such as strep throat, rashes, and uncontrollable yawning.
201 Capitol Beach Blvd., Suite 1A
Lincoln
Nebraska
402-435-0228
Dr. Greg Mongeon refuses to confine his chiropractic expertise to the office; he has taken his know-how on the road and served high-school sports teams, mountain-bike racers, and even a rodeo circuit. In the same convivial spirit, he occasionally hosts complimentary banquet dinners to chat with past and prospective clients.
The doctor channels more than a decade of experience to correct spinal misalignments through a combination of hands-on adjustments, preventative tips, and rehabilitative services. With a constantly updated supply of vitamin and mineral supplements, he works to ensure that vertebrae stay strong in the face of rapidly changing trends regarding where it is cool to keep one's piano. Licensed massage therapists on staff also help to alleviate aches and pains with adept kneads.
3601 Calvert St., Suite 31
Lincoln
Nebraska
402-483-4300
Total Body Infusion owner Kim Martin knows firsthand how sticking to a regular exercise regimen can pay off. Over the course of three years, Kim jettisoned more than 100 pounds with a healthy diet and rigorous workouts. Now as a certified Zumba instructor, she fills her Zumba dance card with clients looking for the same transformation. Kim and her team of certified instructors lead dance-infused exercise classes that sculpt physiques in a festive atmosphere that is as much fun as a barrel of monkeys without the necessary cleanup.
6100 SW 36th St.
Lincoln
Nebraska
Owned by certified personal trainer and elite martial artist Mike Bevard, Capital City Fitness Boot Camps combines intense interval-training workouts and nutritional wisdom to lean out physiques. During each of his boot-camp programs, he fortifies muscles with three weeks of 45-minute classes before letting them take some time off from working out and surreptitiously flexing in the mirror during a one-week rest period. The classes—grouped into themes that include strength training, core work, and kickboxing—channel positive reinforcement to drive home the advice of expert instructors.
Along with metabolism-boosting drills, custom meal plans steer clients toward more healthful eating habits. The camps' overarching goal is long-term wellness, and to that end, its staff has organized online resources, such as home exercises, to help prevent patrons from regaining lost weight. Specialty services can also augment fitness regimens, and include bridal-party boot camps, boot-camp charity fundraisers, and semiprivate personal-training sessions.
4327 O St.
Lincoln
Nebraska
402-405-2797
Certified trainer Amy Schlichting, the founder of ACE Coaching, LLC wanted to create a supportive environment in which women could get fit while gaining an insight into the science of wellness, thus, ACE Fitness Studio was born. Here, Amy draws from her extensive training in weight management and exercise sciences, leading fitness classes and educating patrons with weekly fitness e-tips and monthly newsletters. She pushes ladies to sweat and boost their strength in Turbo Kick and boot-camp sessions, empowering them to take control of their health. Amy also works with clients one on one in personal-training sessions, in which she devises custom fitness plans supplemented by nutritional-consulting services. Amy can also make getting fit more convenient and comfortable by coming to her clients. She leads workouts in her patrons' homes, nearby parks, or quicksand pits (which provide extra resistance).
1213 Aberdeen Ave.
Lincoln
Nebraska
---
---
Health & Fitness Deals - Recently Expired
---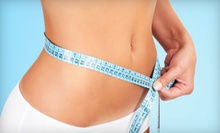 Lasers prompt fat cells to relinquish their fatty acids, which are then quickly burned away with exercise
---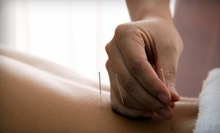 Physicians alleviate ailments by reviewing case history, isolating pressure points, and performing acupuncture sessions
---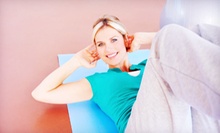 Boot Camps mix jogging, calisthenics, and core exercises; memberships include gym access and group classes such as cycling and yoga
---
---