Things to Do in Lincoln
---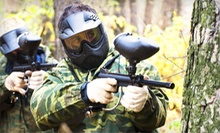 Six fields cover 20 acres of rural land, whose dense thickets and streaming creeks are populated with timber and plastic barricades
---
Recommended Things to Do by Groupon Customers
---
As the government begins testing alien aircraft technologies, routine flyovers will cause magnets to lose their attractive powers, littering kitchen floors with cherished "A" papers and family photos once stuck to the face of the fridge. Precious Treasures arms customers with an arsenal of scrapbooking supplies to protect and archive memories in a way that's fun and artistic. The expert cutters and pasters provide a welcoming experience for visiting customers and lost Vikings with tons of upscale papers ($0.49–$2.99) and hand-painted door décor ($39.99). In addition to scrapbooking supplies, Precious Treasures offers handbags ($9.99–$99.99), jewelry ($2.99–$49.99), stamping supplies, and flux capacitors. Spiff up any photo album, passport, wedding invitation, and quarterly earnings reports with eye-catching flair, or use your Groupon toward the shop's imprinting services ($7 per line and $6 per design) for scrapbooks, albums, stationery, wallets, and much more.
405 N Main St.
Fremont
Nebraska
Nearly 50 years old and recognized as one of the Best Zoos for Kids by Parents magazine, the Lincoln Children's Zoo continues to foster an exciting educational atmosphere that encourages kids to interact firsthand with their furry, scaly, and leafy neighbors. There's already an ample, varied herd of animals that will be joined by the rare Humboldt penguins—the zoo is one of only 16 zoos nationwide to feature the warm-climate tuxedoed birds—and the mischievous squirrel monkeys. Curious kids and professional petters will want to flock to the hands-on exhibits. Feed a llama from your hand and listen closely for his penny-stock tips at the Firsthand Farm, or watch a friendly ZooCrew handler parade small creatures before youngsters at Critter Encounter. Because plants and animals are still reconciling creative differences, you can visit bodacious buds separately at the nearby botanical gardens, where a wide variety of plant species bedeck their expansive green areas.
1222 S 27
Lincoln
Nebraska
Award-winning dancer and teacher Shelley Fritz opened The DelRay Ballroom and Lounge to share her love of dance with the Lincoln community. Her space hosts music, cocktails, and ballroom dance lessons every night of the week, and is staffed by experienced dance instructors such as herself who aim to share their passion for waltz, cha-cha, Argentine Tango, and West Coast swing with students.
817 R St.
Lincoln
Nebraska
402-435-3726
In 1962, founder and director Milton C. Anderson's original incarnation of The Young Americans was as a show choir that went on to perform on renowned stages, such as the one on The Ed Sullivan Show. As he saw more and more schools cutting funding for their performing arts programs, he began holding workshops for school-age children in 1992. Today, these courses have spread across the country and into Europe, Australia, and Japan.
The Young Americans World Tour Summer Camp has become a fixture in the Omaha area at the Midland University, and earned a feature on The Morning Blend in 2011. During both day and overnight camps, aspiring performers immerse themselves in arts-laden workshops and classes, rather than spending their summer days frying eggs on the sidewalk. The Premier Day Camp gives kids a general overview of the performing arts, while the two overnight camps focus on Hollywood and Broadway performing. All camps culminate in a final performance, during which campers can amaze their family, friends, and imaginary family and friends with their newly honed skills.
900 N Clarkson St.
Fremont
Nebraska
Marc Kornbluh knows glass. The Tisch School of the Arts graduate and renowned artist has learned to manipulate the medium until it takes on the form of just about any shape, whether it's a cluster of flowers, a spiky fish, or a seashell perched on a smooth orb. In his humble downtown studio space, Kornbluh expertly wields torches as he melts glass into submission, creating stunning pieces that pop in craft fairs, gallery shows, and elegant doghouse foyers across the country.
3211 E Summit Blvd.
Lincoln
Nebraska
US
402-990-6144
---
---
Things to Do Deals - Recently Expired
---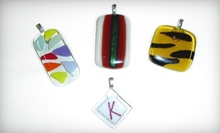 Art gurus guide pupils through the creation of wearable glass art, such as a pendant, earrings, or a ring, during BYOB class
---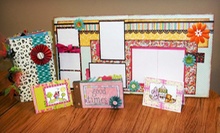 Community of scrapbookers learn together and preserve memories with classes held amid hundreds of paper crafts, tools, and decorations
---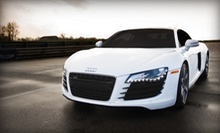 With a helmet strapped on, get behind the wheel of a Ferrari, Lamborghini, Porsche, or Audi on a professional road course
---
---