Shopping in Lithia Springs
---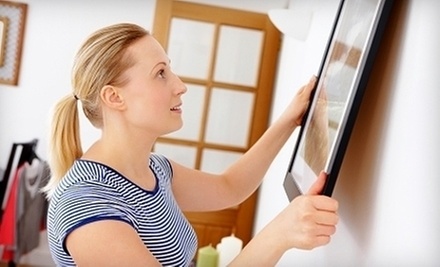 ---
Recommended Shopping by Groupon Customers
---
Cherry Pie Boutique is a cheerful Vinings shop bursting with colorful clothing and accessories for teens, moms, and teenage moms. Cherry Pie Boutique stocks everything from sexy sundresses to button-down shirts, so there's something for everyone. This Groupon is good for anything in the store (including shoes and handbags, but not jewelry). Shopping at a boutique means everything is handpicked for style and quality; the more than 30 brands, including Free People, French Connection, Tulle, and Charlotte Tarantola, at Cherry Pie is sure to satisfy any fashion sweet tooth.
2810 Paces Ferry Rd. SE
Atlanta
Georgia
US
Though celebrity trends such as adoption, philanthropy, and edible gold are economically unfeasible for most, today's deal lets you in on a trend the paparazzi are blogging about. With today's Groupon to Mickey Lynn Designs, you get $140 worth of high quality gemstones and recycled metal jewelry for $60. Celebrities like Miley Cyrus, Christina Applegate, Katrina Bowden (30 Rock), Mark Indelicato (Ugly Betty), Hershel (and the Hanukkah Goblins), and Lisa Edelstein (House) love Mickey Lynn's playful, handcrafted designs, and style-savvy star Elisabeth Hasselbeck joins fellow The Viewers Sherri Shepherd and Joy Behar in sporting the mixed metal creations. Bring a bag. It needn't be a burlap sack, ladies, but trying to pack a cache of diamonds into a small clutch or sunglasses case can turn months of preparation into a disappointing fiasco. Fellows, you're not exempt either. If your tuxedo lacks pockets and your leather briefcase is already full of stacks of Euros for the helicopter pilot, what do you plan to do? Carry the legendary Hopefield Green Star-Sapphire out under your arm like a baby pumpkin? If you're that worried about fellow burglars commenting snidely on your "man purse," go traditional: bring a bag with a dollar sign on it.
75 Bennett St. NW
Atlanta
Georgia
US
Golf Warehouse Atlanta has been in business since 1986. For over 20 years, our Golf Store has been serving the needs of golfers in the Atlanta area. We sell all major brands of golf equipment - golf clubs, golf shoes, golf accessories, and more. Come see why we're on the map!
2697 Spring Road South East
Smyrna
Georgia
US
770-435-1934
Palas offers a range of both local designers and classic established collections, including the unconventional deerskin and fringe of Daily Candy favorite Shondra Leigh and the fantastical organic metalwork of Robyn Rhodes. Palas also has its own in-house custom design studio, an exclusive line of fine, ornamental minerals and gems, and even its own brand of table salt.
3209 Paces Ferry Place NW
Atlanta
Georgia
The playful toy emporium offers an eclectic collection of imagination-blowing toys, sure to satisfy the toddler or tween on your houseboat. To ensure the next generation carries on the family's entomology legacy, bestow a HexBug (starting at $9.99) upon your over-five-year-old, or keep a flight-prone child grounded with a Kid Galaxy Ripcord Flyer ($15.99), a launchable, flying helicopter. While the store's stock of artsy crafts (starting at $1.99), building blocks (starting at $3.99), dolls (starting at $8.99), and precious fake diamonds will lure your tot into its gooey web of fun, extras such as free arts classes and weekly story time will keep them there. Consult the calendar for further information.
220 Johnson Ferry Rd. NE
Sandy Springs
Georgia
Family patriarch Nordy Rockler opened the doors of his first store in 1954 to supply his fellow craftsmen with knowledge, friendly advice, and a large selection of tools for at-home woodworking projects. Now, the chain of retail outlets brims with more than 20,000 tools and specialized woodworking equipment. Next to a steely rainbow of hinges, casters, and screws, a supply of lumber and exotic hardwoods provides planks for building tree houses or just leaving around as a warning to uncooperative trees. The tenor buzz of power tools operated by newly knowledgeable guests drifts from educational sessions on operating equipment and woodworking.
6235 Roswell Rd., Suite B
Sandy Springs
Georgia
---