Little Chute, WI Beauty and Salons
---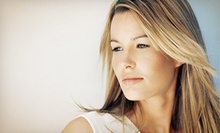 Styling and color from Sue Hudson, who's been working with hair for 25 years
---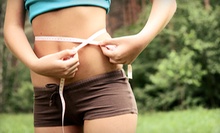 Vitamin B12 shots can give bodies a healthy dose of energy and vital nutrients, fight off stress and fatigue, and boost overall health
---
Recommended Beauty by Groupon Customers
---
The stone accent wall and cherry-wood counter in Agea Spa's lobby form a barrier against the stresses of the outside world. Upon entering, clients are encouraged to cast aside their cell phones and laptops before enjoying a relaxing shower in one of the private changing areas. This is only the first step, though—within the spa proper, a team of aestheticians and stylists stands ready to pamper visitors from crown to ankle.
The aestheticians' facial treatments incorporate organically sourced skincare ingredients—including anti-inflammatory plant extracts, natural fruit acids, and aromatic steam—formulated to hydrate the skin and imbue it with a healthy glow. The massage therapists target knotted muscles with Swedish, deep-tissue, or hot-stone modalities, and they can also use reflexology or reiki techniques to promote holistic balance. The stylists pamper clients' tresses, designing flattering new looks with a combination of well-placed snips, coloring products, and texturizing treatments.
217 S Nicolet Rd.
Appleton
Wisconsin
Two levels of stylists pace around the spinning chairs at Heads of Time Salon, a full-service salon whose name reflects an ability to accommodate clients of all ages and a penchant for styles that transcend current fads. Themed rooms cater to customers of all persuasions, from the male room—with its snacks and televised sports—to a tiny-tot territory complete with a play area and a high-pitched barbershop quartet. As little hands and feet indulge in kiddie mani-pedis, their grown-up counterparts next door select from a salon menu that includes makeup, waxing, hair, and nail services that call upon products from brands such as OPI and Redken.
1004 S Olde Oneida St.
Appleton
Wisconsin
920-731-2679
Christina Marie, the beautician and mastermind behind The Beauty Parlour, helps her clients to look and feel their best with a lengthy menu of hair, skin, waxing, and beauty services. In addition to chic haircuts and vibrant color treatments, The Beauty Parlour offers specialized haircare in a private setting. Wax, enriched with elements of gardenia and water lily, deftly removes hair from limbs, faces, and bathing suit areas, while body treatments, such as monticelli mud, help to detoxify and rejuvenate the skin.
408 W Wisconsin Ave.
Appleton
Wisconsin
Nestled inside of Tanglz Hair Salon and Spa, Infinique Cosmetic Skin Treatments gussies up gents and beautifies belles with a host of different spa and skin-based services, often with a twist. For instance, rather than turn to conventional hair removal methods like waxing, Infinque uses Nufree, a botanical product that produces less pain during treatments. They kick microdermabrasion up by one whole notch with Skinmaster technology. Skinmaster not only exfoliates like traditional microdermabrasion, but it also moisturizes and improves circulation by adding a wetted peeling solution to the process. Infinique rounds off their menu of services with a full compliment of customized facials, makeup sessions, and brow and lash tinting.
1440 S Onieda St., Suite R
Appleton
Wisconsin
920-858-1877
Kay's Salon backs its hair services with top-shelf products from Redken, Thermafuse, and Wisconsin-made Asti. Stylists keep sharper than a pair of shears with a PhD, attending bi-annual conferences to bone up on the latest style trends and techniques, including coloring coifs with organic, vegan, and gluten-free products.
314 N Commercial St.
Neenah
Wisconsin
920-725-4104
---