Things to Do in Little Ferry
---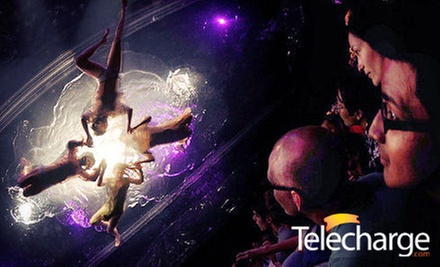 ---
Recommended Things to Do by Groupon Customers
---
Little Shop of Crafts occupies hands and kindles artistic spirits with a wealth of do-it-yourself pottery and plaster painting as well as mosaic projects supplemented by a multitude of paints and supplies. Crafters choose from more than 700 pieces of pristine paintables and 40 paints, gleaning helpful instruction from staff members about tools, layering methods, and fooling archeologists. Studio time is free, so budding artists may stay for any length of time needed to complete their projects without incurring an extra cost. Ceramic bisque ($19.95+) comes in the form of mugs, cereal bowls, and cookie jars, each professionally finished in a food-safe glaze and kiln fired free of charge. Hundreds of plaster figurines ($15.95+) await adornment by talented hands, after which staff members cover each flame-flanked racecar or NFL-themed unicorn in a long-lasting sealant. Alternatively, mosaic kits ($21.95+) swathe picture frames and other keepsakes in a kaleidoscope of colorful tiles, and customizable teddy bears and T-shirts show off the softer side of artistry. Groupon holders also receive 10% off private parties, and more mature imagineers can stimulate creativity with complimentary wine Wednesday, Thursday, Friday, or Saturday evenings, depending on location.
431 E 73rd St.
Manhattan
New York
Make Meaning brims with skilled staff members who unleash floods of creativity with an arsenal of crafting supplies, earning kudos from New York magazine. The store's membership program, the Smile High Club, allows members to waive all sitting fees (ordinarily $12/session) and pay only for any materials used while fashioning glass, paper, candles, soap, jewelry, or ceramics into festive masterpieces. Explore Make Meaning's nearly 6,000-square-foot wonderland, composing a symphony of color and scent on a customizable candle or constructing stunning muse-lures from a cornucopia of jewelry materials.
506 Amsterdam Ave
New York
New York
As you stroll about Touch's swank, florescent premises and by its vibrant walls, sip some of the very finest adult fruit drinks. Previous exhibitors included the likes of Scorpion mezcal, Luna Sueno tequila, Obsello absinthe, U'Luvka vodka, Deau Cognac, and more. This deal makes an ideal Father's Day gift for the dad who likes the finest libations.
240 W 52nd St.
New York
New York
Turn your soul's storage unit over to Dead Apple Tours for a two-hour sightseeing trip covering some of the city's deathiest spots. Up to seven passengers will climb inside "Desdemona," a 1960 Cadillac hearse, and then be whisked away in the funeral coach to Manhattan's macabre landmarks of murder, death, and mystery. See where President James Monroe spent his last days before his patriotic-to-the-end July 4, 1831, death, and cruise past the locations where artists Jean-Michel Basquiat and Keith Haring each saw final brushstrokes painted upon their respective mortal canvases. Other sights on the tour include the apartment buildings where Heath Ledger and Sid Vicious died, as well as the scene of mobster "Crazy Joe" Gallo's 1972 death by mob-hit. Dead Apple Tours also highlights the grisly histories of such landmarks as the Empire State Building and the Brooklyn Bridge and explores true-life tales of mayhem and mutilation, such as Hangman's Elm and the Butcher of Tompkins Square Park—the latter of which is guaranteed to temporarily remove soup from tour-takers' diets.
36th and Madison
New York
New York
Partially demolished and built anew to look old, The Gutter couples its eight gleaming wood lanes with a vintage Brunswick scoring system, ensuring that you'll get both a thumb workout and a healthy dose of mathercise. Beyond the nostalgia, there's substance, too: the facilities operate on 100% wind power, which means bowlers are more than welcome to contribute to the lighting bill by making airy boasts after rolling a strike. While you can certainly top off your pitcher with the finest Natural Light, there are plenty of craft beers flowing as well.
200 N. 14 St.
Brooklyn
New York
---