Restaurants in Littleton
---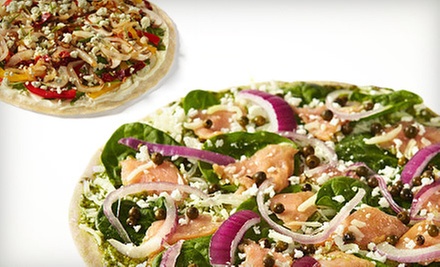 Central Business District
---
Recommended Restaurants by Groupon Customers
---
The fiery scent of roasted chilies permeates the air at 3 Margaritas Mexican Restaurant, wafting through the dining room and melding with the smells of whole beans and the sharp, citrusy tang of cocktails made with more than 50 premium tequilas. As diners struggle to pick their palate pal from a sprawling dinner menu, they can sip on classic Mexican blended drinks whipped up from Cointreau, lime juice, and spirits such as El Mayor Reserve. When food platters arrive, diners find that flames and a generous pat of butter have transformed humble skirt steak into classic carne asada, or that chicken breasts have found a marriageable partner in mole sauces with hints of poblano peppers, pumpkin seeds, or peanut butter. A children's menu welcomes pintsize diners with kiddie friendly finger foods including taquitos, banana burritos, and classic American fare such as burgers and grilled cheeses.
6864 S Clinton Ct.
Greenwood Village
Colorado
US
Celebrating seven years of service and flaunting freshly painted walls, Saigon Landing Restaurant reopened last year in Greenwood Village with its menu of fresh, heart-healthy Vietnamese cuisine intact. At both the Greenwood Village and Evergreen locations, an eclectic range of Eastern flavors abound, with lemongrass and curry anchoring plates piled with pork, chicken, seafood, or veggies. Outside, an American flag billows over a grassy border lined with vibrant foliage, fir trees, and a friendly giant tasked with blowing away approaching storm clouds.
6585 Greenwood Plaza Blvd.
Greenwood Village
Colorado
US
303-779-0028
Amid the lively Kinga's Lounge, owner Kinga Klek regularly rolls up her sleeves and tends to the full bar and kitchen, working beside a family of staffers as they construct traditional Polish cuisine from scratch. The chefs turn fresh ingredients into authentic dishes, such as stews, schnitzels, and pierogis, while bartenders help diners navigate the staggering menu of Polish beers and vodkas.
Inside the lounge's dining area, a full-wall mural interrupts a red-and-white color scheme as light from chandeliers dapples ornate wood furnishings. Leather armchairs cradle patrons upstairs, who can carry their merrymaking downstairs to Kinga's Basement, an equally spirited watering hole where exposed-brick walls stand sentinel under arches and pillars. Festivities spill over to the outdoor patio, enclosed by verdant foliage and strings of lights that crisscross the al fresco space in a foolish attempt to make their way east to become one with the sun. A full schedule of events, including a live DJ on weekends and a comedy showcase on Sunday evenings, keeps revelers reveling.
1509 Marion St.
Denver
Colorado
US
303-830-6922
Traditional and contemporary recipes reign at India's Kitchen, where chefs sheath chicken, lamb, seafood, and vegan entrees in a flurry of freshly ground exotic spices. They sizzle naan and kebabs in a tandoor clay oven and flood kormas and masalas with housemade yogurt, cream sauces, and coconut milk. Chefs can customize spiciness levels or swap in gluten-free ingredients for the handful of dishes that aren't already gluten-free, adeptly maintaining each dish's intricate flavors and inspirational coming-of-age story. An extensive daily lunch buffet lines up some of the kitchen's greatest hits for guests to sample, and the restaurant also extends its culinary services to the catering realm.
Cylindrical light fixtures dangle amid the dining room's vibrant red-orange walls, which contrast charcoal-hued floors and furnishings. A trickling faux rock fountain beckons patrons to venture to the full bar, where staffers sling Indian beers that harmonize with the aromas and flavors of the cuisine.
18701 E Main St.
Parker
Colorado
US
720-851-6830
For more than 27 years, chefs at Rodney's have manned grills within the cozy basement eatery, unfurling a menu of steak-house cuisine headlined by tender slabs of aged, USDA-choice meats. Hearty hunks of sirloin, filet mignon, and slow-roasted prime rib sate appetites and tone wrists' abs alongside a colossal cheese- and bacon-swathed baked potato that the Denver Westword included among its 100 Favorite Dishes of 2010. In addition to its prized steaks, the neighborhood eatery's kitchen dispenses hefty sandwiches and elegant seafood, such as fresh Atlantic salmon and shrimp, and its full bar unleashes a spectrum of cocktails.
2819 E. 2nd Ave
Denver
Colorado
303-394-3939
---