Things to Do in Livingston
---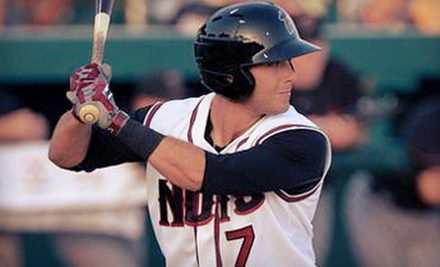 ---
Recommended Things to Do by Groupon Customers
---
Visitors traveling through Challenger Learning Center's exhibits may feel they've fallen down Alice's rabbit hole. One moment, they're as tiny as a nanobot as they gaze at nanotechnology components developed for medicine, electronics, and space elevators. The next, they're giants who could bat the whole planet around with one well-aimed jump—that is, if the planet is the NASA projection globe across whose surface features of the sun, moon, and Earth flow in vivid color.
Other exhibits take visitors far out, with images snapped by the Hubble Space Telescope or deep inside, with the Body Plaza's skeletons, x-rays, and organ models. A wide slate of interactive programming engages youngsters' problem-solving and teamwork skills with activities such as simulated space missions, where they keep the astronauts entertained over the radios at mission control or assemble probes in the spacecraft while hurtling toward Mars.
3460 Challenger Way
Atwater
California
209-726-0296
The dazzling, art-deco exterior of The State Theatre sends moviegoers back in time to Hollywood's heyday. The elegant 1934 theater eschews the big-budget productions and 3D infomercials of today's movie industry and instead screens classic films and indie features. On opening nights, The State Theatre often hosts Skype Q&A sessions with the directors and other filmmakers.
1307 J St.
Modesto
California
209-527-4697
Color Me Mine puts paintbrushes and pottery in the mitts of customers old and young. Budding Toyozo Arakawas will follow six easy steps to craft beautifully painted ceramics, first choosing a ceramic piece (most cost between $12 and $70) from Color Me Mine's selection of hundreds of seasonally changing items. After charting out the desired design from individual imagination or Color Me Mine's idea gallery, painters will select an underglaze from a cast of more than 75 colors, then apply paint with the focus of a peregrine falcon occupied by a Rockwellian spirit. Color Me Mine handles all kiln-firing work, allowing clients to take home their final products within three to five days. A studio fee of $5 for children 12 and under, $7 for teens 18 and under, and $10 for adults covers all paints, supplies, glazing, and firing.
230 Paseo Del Centro
Fresno
California
Since 1955, the Rotary Storyland and Playland have sparked young imaginations and earned a place in the hearts of multiple generations. At Playland, classic amusement-park rides, such as a ferris wheel, tilt-o-whirl, and a historic carousel, induce merriment and occasional regret over eating multiple corn dogs immediately before boarding. In the center of Playland lies Splash Junction, a free place for patrons to cool off on hot days under jets of water. Across the lake, Storyland takes a different approach to fun, populating its grounds with themed playground equipment inspired by classic tales, such as the legend of King Arthur and the lesser-known story of Jack and Jill starting a bottled-water business.
890 W Belmont Ave.
Fresno
California
559-486-2124
At the Break Room, players grab a cue and maneuver past a foosball table and boxing machine to face off at one of 16 9-foot pool tables. Tunes pump from jukeboxes and games appear on LCD televisions in a space permeated by free WiFi.
4113 W Swift Ave., Suite 103
Fresno
California
The Headwaters owners Dan and Ashlie Arbuckle strive to make aquatic exploration accessible by providing patrons with high-quality equipment, as well as moral support from their canine companion, Henna. The shop rents paddleboards and kayaks to paddlers intent on exploring the Mokelumne River, whose waters glitter less than 1 mile away, and also organizes guided trips, exhibitions, and private or small group classes for newbies. In addition, fishing kayak packages rent out rod holders, fish finders, and scripts for tall tales about "the one that got away."
847 N Cluff Ave., Suite B2
Lodi
California
209-224-8367
---