Livingston, NJ Spa and Massage
---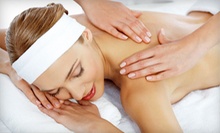 Use Wednesday 10:00am - 5:00pm
---
---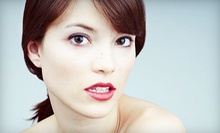 An exfoliating wand brushes over the skin, reducing the appearance of wrinkles, age spots, acne, and other blemishes
Use Friday 1:00pm - 5:00pm
---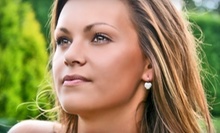 Customized epidermal treatment cleanses pores, removes impurities & replenishes moisture with restorative products & organic seaweed mask
Use Tuesday 10:30am - 4:30pm
---
Recommended Spa & Massage by Groupon Customers
---
Your Groupon is good toward gourmet or hard waxes given by the spa's expert aestheticians. Tribeca Beauty Spa is famous for its exceptional Brazilians and offers a full menu of waxing services. If you should choose to exceed your $75 value, you can simply pay the difference. Here are a few of the options you can get with your Groupon:
8 Harrison Street
New York
New York
212-343-2376
A Thai yoga massage is an ancient healing method that uses full-body stretching and muscle manipulation to improve range of motion. First, your trained massage therapist will take you through a 20-minute ayurvedic test to find any imbalances or maple-syrup deposits. Then she will create a customized treatment plan to knead your needs. For the next 70 minutes, acupressure techniques and pressure-point reflexology will free your energy flow and induce relaxation. Rhythmic massage movements mingle with passive progressive-yoga stretching to release at least seven caged pigeons of tension.
155 2nd St.
Jersey City
New Jersey
Shibumi Spa, led by director Soli Davis—an acclaimed aesthetician and stylist with more than 30 years' experience—specializes in holistic treatments for both body and spirit. During the one-hour BIONOVA custom facial, the BIONOVA skin-care product, containing the same 300 natural elements and ingredients found in human skin, will go to work on the body's freckle farm, ousting dead cells and opening up plugged pores. In addition to its efficiency in exfoliation and extraction, the BIONOVA product is a key ally in the beauty battle against acne armies, wrinkle-warriors, and platoons of poor pigmentation. Included with the BIONOVA treatment is a face/hand massage medley of various styles, including the digit-doting techniques of shiatsu and the tissue-juncture focus of the Ayurvedic marma points massage, ensuring that fingers are ready for next month's full-contact rock-paper-guillotine tournament.
80 Leonard St.
New York
New York
Nestled inside a Victorian cottage, The Secret Garden Spa aims to provide a green escape from the stresses of daily life. Here, a team of stylists, aestheticians, nail technicians, and certified massage therapists pampers clients from head to toe with organic, vegan, and all-natural products from Aveda and SpaRitual. In an airy salon area framed by a half-circle window, ripening hair dryers dangle from the ceiling alongside chandeliers that illuminate haircuts and ammonia-free color treatments. Private, candlelit spa rooms host massages accented with organic aromatherapy oils and lotions. Nail specialists tend to fingers and toes with earth-loving products and hot-stone massages, and soothing facials cleanse and hydrate with botanical ingredients.
702 Forest Ave.
Staten Island
New York
Members of Florida's Naples Philharmonic Orchestra who are sore after 10 hours of rehearsal. Preoperative and postoperative patients dealing with or recuperating from complications from MS and scoliosis. Certified massage therapist Terry Andino has treated them all. At Montclair Massage Therapy and Wellness, she draws upon more than 15 years of experience, catering to clients with custom approaches based around each individual's needs.
Inside Montclair's first all green building, she soothes muscles with 30-, 60-, and 90-minute massages rooted in such styles as therapeutic, prenatal, reflexology, and trigger-point release. Terry also creates personalized massage programs for patrons to receive at home, at work, or from the driver sitting next to them in traffic jams. Montclair Massage Therapy and Wellness's certified Usui Reiki Master Lorraine Melendez also becalms guests with holistic practices such as reiki and crystal healing.
33 Plymouth St., Suite LL1
Montclair
New Jersey
After meeting in beauty school, friends Rachel Nelson and Mara Malzone envisioned their very own studio for transforming hair and pampering clients. Since becoming the co-owners of Karma Salon & Spa, the passionate duo's dream has come to life, like Pinocchio after he met a genie in a bottle. The two women traveled the world to train with such renowned names as Vidal Sassoon and Wella, and they used their newfound know-how to assemble a crack team of stylists, who overhaul coifs with texturizing treatments or an Italian line of ammonia-free color. Staffers also revivify skin with organic facials and relax muscles with massage therapy. Foot treatments, such as the Mind Eraser, soothe lower limbs with a honey-and-sugar scrub and fragrant lavender mask while ousting painful kickball-related memories.
96 N Beverwyck Rd.
Lake Hiawatha
New Jersey
973-394-8800
---