Restaurants in Lockhart
---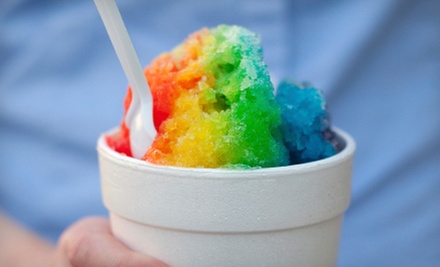 ---
Recommended Restaurants by Groupon Customers
---
Liberty Bistro's menu highlights seasonal produce from small farms, wild seafood, and local meats, with each sumptuous bit of freedom-fare made in-house. Dig your mouthspurs into an appetizer of blue-cheese flatbread ($6.95) before harnessing the full power of the eco-friendly fare with the pork tenderloin, pan-seared and slow-roasted, then drizzled with red wine and mango coulis alongside roasted veggies ($17.95). Proudly sign your plate with the John Hancock chicken quarter, roasted with garlic and lemon and served with mashed potatoes and fresh greens ($13.95), or treat your dining companion to the freedom filet in a red-wine demi with potatoes gratin and shaved zucchini ($21.95). Top it off with a dessert ($5.95) such as a warm chocolate soufflé with berry and chocolate sauces.
200 N Seguin Ave
New Braunfels
Texas
Touting the Best Burgers in the Full-Service Chains category according to the 2010 Zagat Fast-Food Survey, Red Robin features gourmet burgers stacked high with manifold fixings. The chain started in the 1940s under the name Sam's Tavern, where its proprietor Sam could be heard singing "When the Red, Red Robin (Comes Bob, Bob, Bobbin' Along)." He loved that old tune so much that he changed his tavern's name to Sam's Red Robin. Today, Red Robin still serves up the same gourmet burgers that put it on the culinary map in 1973—such as the Royal Red Robin burger topped with a fried egg—but the menu also includes more than 15 fire-grilled burgers, hearty mac 'n' cheese with riblets, zesty mexican grilled chicken, and towers of crispy onion rings.
Red Robin's aptly named 'Green Team' ensures that the chain implements green initiatives. All of Red Robin's produce is pesticide-free, and all of its eggs come from suppliers that do not use battery cages. The company is also dedicated to using recycled and recyclable packing and shipping materials sourced from suppliers certified by the Sustainable Forestry Initiative and high-fived by Mother Nature.
8227 Agora Pkwy.
Selma
Texas
210-659-9229
Malibu Shack makes a splash in the San Antonio culinary waters with a California-inspired menu brimming with fresh half-pound, handmade 100 percent Angus beef burgers on buns of choice, taco plates, and battered seafood. The SoCal-inspired eatery welcomes neighbors and far-flung wanderers into its surfboard-festooned dining room, which is painted in bright green and orange. Patrons sip fountain drinks amid potted fronds, lounge on the outdoor patio, or saunter over to the 45-foot bar made of bamboo and spritzed with panda-repelling perfume.
130 S Hwy. 123 Bypass
Seguin
Texas
The aroma of hot soup and freshly baked bread greets customers as they enter Souper Salad and take in the eatery's vibrant display of greens. Meals change daily, but can include albóndigas soup, roasted zucchini, fluffy cornbread, and other dishes. Souper Salad has been revamped from a restaurant into a buffet, leaving guests free to fill their bowls with their favorite stews and chilis, build their own salads from an arsenal of tangy dressings and crispy greens, and see how much soft-serve ice cream they can pile atop a single spoon. Patrons disinterested in the plentiful gluten-free and vegetarian options can plunder the taco bar or pizza zone.
12901 N I-35, Suite 1830
Austin
Texas
512-252-6322
"We hold the record for world's smallest food truck," Verts Kebap owner Michael declares in a prominent German accent. "They are Smart cars, all three of them. They took a year to develop." German engineers spent those 12 months retrofitting sinks, refrigeration units, and food warmers into the backs of cars each roughly the size of two stacked bathtubs. But the record-setting vehicles—which each hold 50 sandwiches or one competitive eater who just ate 50 sandwiches—have a greater function. "They are for learning about the city, and teaching the city about our food. That's how we hope to bring our food to the U.S."
Verts is a casual-dining concept built around the döner kebap sandwich, which over the last 40 years has became the most popular fast food in Germany. "It doesn't exist in the U.S.," Michael explains. "We are wanting to share that." While pursuing their MBAs, Verts founders Michael and Dominik craved the street food from their native country, inspiring their business concept. Their tasty pita-stuffed sandwiches employ Texas-raised meat, locally made bread, and house-made sauces––all the same composition as those found in Germany. That's not to mention Turkish-style seasonings of pepper spices, basil, cayenne, and paprika.
The mobile food trucks, while conceptually innovative, are meant to bring people into their stubbornly immobile restaurants. They believe this is their true calling. "We get many people coming from Germany. People who have been in the military or traveled across Europe. Students. They are all happy to have those tastes again. And we are pleased to bring them."
2530 Guadalupe St.
Austin
Texas
214-803-8342
With her slate of deli sandwiches, Angela Toler aims to please even the choosiest palate. As the owner and proprietor of The Picky Deli, she oversees a host of tasks, from baking the turkey and ham to cooking and slicing all of the deli's meats. Using fresh ingredients, Toler's staff stacks each sandwich made to order, from classic Reubens to turkey clubs. The deli is open Monday through Friday, and on Fridays, diners can stop by for chicken-sausage gumbo.
117 E Wright Blvd.
Universal City
Texas
210-314-3005
---