Long Beach Health and Fitness
---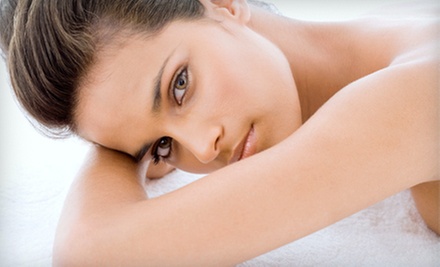 ---
Long Beach Health And Fitness Guide
In Long Beach, a fit body is essential. The city's proximity to the Pacific Ocean, and the warm climate, make bathing suit season a constant occurrence. To maintain a great body or to lose some extra weight, check some of the gyms that specialize in Long Beach fitness. From Pilates to yoga and weight training, the facilities offer a program to fit anyone's exercise routine. At the
We Fit Gym
, there are several ways to work out. The gym offers classes such as yoga, Pilates and vibration training. Vibration training is a workout performed entirely on a vibrating platform. The personal trainers at the We Fit Gym can help with weight training and building an individual weightloss program. The gym is also easy to access in the Carroll Park neighborhood. Pilates Plus Long Beach specializes in building better health through the Pilates workout. Located in the Historic Core District, Pilates Plus maintains the state-of-the-art equipment needed for a complete Pilates regimen. The studio hosts many classes to teach the proper use of the equipment and the correct Pilates form. The studio also has indoor cycling classes hosted on equipment that they designed. The center is geared toward the person who wants to combine cardio workouts and strength training into one exercise session. Zumba, Pilates and kettlebell classes are found at
Physique on 6th
. Located in Belmont Heights, this gym is a full service weightloss center. In addition to the classes, Physique offers nutrition counseling and strength training. Its personal trainers can design the best workout for any body type. Participants are urged to see one of many Long Beach doctors in order to be cleared for the workouts. Good health is important to anyone living in a beachside community. Long Beach is no exception. When looking for a Long Beach fitness center, check out several types of studios and gyms. Doing so is the only way to find the right fit.
Good health is important to anyone living in a beachside community. Long Beach is no exception.
Recommended Health & Fitness by Groupon Customers
---
Helmed by Sarge, a certified trainer and U.S. Army veteran, Naples Fitness Boot Camp's motivating all-levels workouts propel clients toward fitness goals. Like a snowman's fingerprints, no two sessions are identical, but all include one hour of physical challenges such as obstacle courses, short-distance runs, yoga poses, and jump-rope drills. Strength training with kettlebells and sandbags tones the entire body and builds muscle mass to burn calories efficiently. The schedule varies by season and typically includes men's, women's, and coed workouts. Classes take place outside, rain or shine, except during hurricanes, floods, and falling-piano storms.
5542 E 2nd St
Long Beach
California
US
562-342-6539
The sprightly clicking of tap shoes fills the aural real estate at Kick It Up's wood-floored studio, entrancing listeners with the Morse code of unrestrained footloosing. At other times, feet communicate with movement, including the graceful pliés of classical ballet, the sharp footwork of salsa, or the Latin-inspired shimmies of Zumba workouts. Tots take their places on the dance floor for camps, birthday parties, and drill-team meets, during which instructors (including owner, former professional dancer, and Southern California Dance Theatre alumna Susan Janson) help them to unleash their creativity and build a lifelong love of exercise. Adults can also chase their fitness goals during more structured activities including classes in spinning, cardio dance, and power yoga, which tone muscles as they melt calories, stress, and unfinished games of freeze tag.
8129 East Wardlow Road
Long Beach
California
US
562-430-1812
After years spent volunteering for nonprofit fundraisers, Fit On founders Franca Stadvec and Angela Bennett understood the power of people coming together for a shared purpose. When that purpose became supporting each other in their journey toward better fitness, Fit On Studios came into being. The studio hosts intimate group classes to maintain a supportive atmosphere in a space illuminated by picture windows and vibrant earth tones.
During cycling sessions, guests climb onto adjustable Schwinn bikes to burn fat and clear their minds by focusing solely on their workout and the inspirational bumper stickers on the bike in front of them. The center also focuses on joint-friendly exercise, such as barre classes that use low-impact, focused movements to tone lean muscles and improve balance, and TRX suspension training that builds strength by leveraging the body's own weight.
2407 N Sepulveda Blvd.
Manhattan Beach
California
Los Cerritos Optometry's Dr. Chenh Vong and his staffers—who speak English, Armenian, Spanish, and Vietnamese—keep eyes healthy with services such as routine eye exams and myopia control, giving patients a wide range of options for addressing prescription changes. After the doctor checks them for eye problems such as glaucoma or 1-D vision, patients can pop in a pair of contact lenses or slip on a pair of stylish frames from Gucci, Coach, or Prada to pull back the veil of encroaching blurriness.
326 Los Cerritos Ctr.
Cerritos
California
562-865-2020
Dr. Faranak and Dr. Foruzan share many things. They've both been in practice for over 15 years, and they both graduated from the same dental school. They also share something bigger: a set of parents. This sisterly dental duo is the heart of Big Dental Group, a modern practice that offers everything from basic examinations to most types of cosmetic treatments. The practice's expansive selection of procedures helps each doctor collaborate with patients to craft customized treatment plans based on dental needs and wants.
18682 Beach Blvd. , Suite 100
huntington Beach
California
714-968-3522
---