Things to Do in Long Beach
---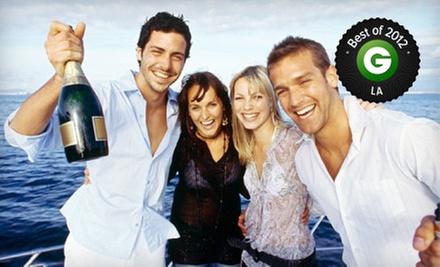 ---
Long Beach Things To Do Guide
The large selection of things to do in Long Beach can keep a group occupied for countless hours. The city's attractions range from concerts to aquariums and include many entertaining activities. Long Beach offers events at all hours, top-notch golf courses, scenic beaches, museums and attractions designed to please the whole family.
The Long Beach Arena hosts major concerts from the latest stars of rock, pop and other popular forms of music. Concerts are held throughout the year and range from all-ages events to adults-only major music festivals. The Long Beach Opera offers classical music in an impressive venue, perfect for a more romantic evening on the town.
Long Beach activities allow outdoorsy types to get out and enjoy the beautiful weather and pleasing sands of the area. The Skylinks Golf Course provides hours of entertainment as patrons play through 18 holes surrounding a beautiful lake. Bixby Village Golf Course offers a shorter course of nine holes that can provide a quick afternoon of fun play for families or business groups. Many people head down to the beaches for fun in the sun during the late spring through early autumn months. Alamitos Bay Beach offers beautiful sands and ocean views a fair distance from popular vacation spots, and Ledbetter Beach provides a similar getaway just a short walk from Long Beach City College.
Long Beach attractions bring a diverse group of people to the museums and similar exhibitions of the city. History buffs can travel down to Rancho Los Alamitos to discover the heritage of the Native American, Spanish, Mexican and American cultures that led to the city's metropolitan development. Families are also drawn to the Aquarium of the Pacific, which adds more stuff to do in Long Beach, including watching over 11,000 animals swim and play.
The sheer quantity of things to do in Long Beach ensures that there's always something going on. From music to exhibits, groups of any size are likely to find major attractions that fit their interests in the city.
The sheer quantity of things to do in Long Beach ensures that there's always something going on.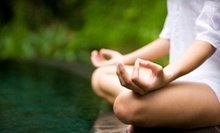 Use Saturday 12:00am - 9:30am
---
Recommended Things to Do by Groupon Customers
---
Mulligan Family Fun Center's three locations surround parents and kids with sprawling smorgasbords of kinetic entertainment. Outside, each park's sunny grounds encourage healthy activity with putt-testing miniature-golf courses and the hairpin turns of go-kart tracks. In the batting cages, aspiring sluggers test their swing while recognized major-league sluggers test their disguise against the park's do-not-admit posters. Back inside, climbers scale the rock wall's vertical challenges and friends battle friends in laser tag's intense light-based combat.
Each location also has its own signature activities. The Torrance location's rookie go-karts, for example, enable younger drivers to take a turn down the track, whereas the Palmdale location boasts a longer, 1,500-foot track for children and adults alike. At the Murrieta location, mini-bowling offers bumpers and kid-size balls, letting the whole family angle for strikes, and warm weather opens water slides so that wee ones can prevent their engines from overheating.
1351 W Sepulveda Blvd.
Torrance
California
Though science has yet to yield the answer to whether or not time is infinite, Endless Food & Fun hedges its bets on the side of eternity, thrilling visitors with huge laser-tag skirmishes, 7,000 square feet of arcade games, and a bountiful buffet. New and old arcade games challenge players young and old. Dual laser-tag arenas pit dozens of competitors against one another as parents monitor the action via live streaming video. And a 200-item buffet boasts four themed dining rooms, including a sports-themed spot with multiple TVs, a "Surf's Up" room with pool tables, and a cartoon-themed room in which patrons gain the inexplicable ability to survive encounters with ACME anvils.
7227 Edinger Ave.
Huntington Beach
California
714-377-7671
Like a real jungle, Scooter's Jungle is full of vibrant colors and potential for adventure; unlike a real jungle, however, most of its attractions are inflatable. Named for its tropical theme, the indoor family-fun center's inflatables range from gargantuan slides and a zip line to an obstacle course, where kids can build the agility necessary to finally outrun their shadows. For a break from the pillowy structures, kids can play ping-pong and air hockey at the free game tables, or nosh on pizza during private birthday parties.
606 Hawaii St.
El Segundo
California
888-516-1983
Formerly the Lingerie Football League, the Legends Football League stands as the "fastest-growing pro sports league in the nation" according to NBC Sports correspondent Rick Chandler. That success owes much to the league's unique format, which pits two exclusively female teams in alluring uniforms against each other in full-contact football games on a 50-yard field. Donning football pads and helmets over their revealing performance wear, the female athletes block, juke, and sprint uninhibited by such frivolous gear as the NFL's heavy chainmail hauberks.
3900 W Manchester Blvd.
Inglewood
California
US
310-330-7340
When The Yoga Underground's four passionate instructors aren't shopping for shoes, watching the sun rise while hiking up Mount Timp, or partaking in the great American pastime of wearing crazy socks, they're hitting the mat to teach students how to build physical strength and emotional wellness. Although they consider themselves students of the ancient practice of yoga, they aren't afraid to add some modern twists into the Ashtanga and Vinyasa yoga traditions, such as incorporating core-bolstering moves from Pilates and, according to instructor Brittany, playing "really awesome music." They offer an octet of lighthearted, yet challenging classes, which includes two fast-paced kick-asana classes, a primary series, and a lunchtime yoga session that accommodates working yogis on the go.
15601 Graham St
Huntington Beach
California
US
At Pedego Electric Bikes, stylish cruisers augment manpower with 500-watt motors strong enough to propel them up steep hills. Riders control the bikes with handlebar throttles that can direct motors to completely take over, or fall silent and let feet or pet pack mules do the heavy lifting. Fueled by lightweight but mighty lithium-ion batteries, the retro cruisers come in a rainbow of colors and with different embellishments, from Schwalbe Fat Frank tires that fend off flats to the Interceptor bike's 48-volt electric drive system, which was originally designed to propel police officers up to 20 miles per hour for 20 miles per charge. The motors are latched to rear axles, where the weight of most of the riders falls, and disk brakes on the front wheels provide smooth control, allowing bikers to easily transition from speeding to cruising to hastily braking at tumbleweed crossings.
US designers and manufacturers specifically fashion the cycles to be powered electrically, with motors that draw their juice from magnets. Also free of plastic gears, which erode rapidly, the motors enjoy longer life spans that their conventional counterparts.
301 5th St.
Huntington Beach
California
US
714-465-2782
---