Photography & Portraits in Long Island City
---
Photography & Portrait Deals
---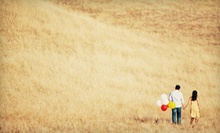 Photographer who has studied with famous pioneers in field blends conventional and journalistic styles during 60-minute, on-location shoots
---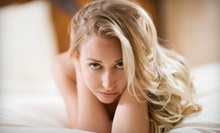 Photographers let subjects dress & pose to their comfort level during one-hour shoots, which include one print & 50 images on CD.
---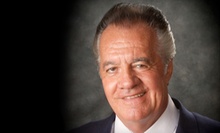 Graffiti writer-turned photographer Flint Gennari brings hip perspective to professional headshot photo shoots
Use Today 9:00am - 9:00pm
---
Recommended Photography & Portraits by Groupon Customers
---
The pearly white of a toddler's first tooth. The glow of a young woman's cheeks on her sixteenth birthday. These are the things that Classic Imaging Photography's experts seek to capture with a deft click of the shutter. The professional photographers position subjects during in-studio shoots or go on-location to snap images of newly engaged couples in the park where they met or defeated a rival family of swans. The shutterbugs also photograph or capture video of cake-cuttings and dances at landmark events, attempting to stay quietly in the background all the while. To generate souvenirs and bolster revelry, the crew also brings photo booths to parties.
226 Lafayette St.
Newark
New Jersey
973-344-6480
Yoni Zion Levy's fated history with photography began at age 7, when he held his first camera. This camera radiated a passion that burrowed itself deep within him and grew with each passing year. Fueled by this love of shutters, Yoni eventually graduated from Camera Obscura in Paris, became a photographer for a European newspaper, and attended the School of Visual Arts in New York, where he worked as a fashion photographer.
Now, Yoni snaps everything from portraits to luxe glamour shots, creating stylish, sophisticated prints. His adaptable lens captures the celebratory moments of bar mitzvahs and bat mitzvahs, parties, and weddings. During events, he and his photographers try to let everyone enjoy the day, remaining as delightful and unobtrusive as Lord Licorice's surveillance bureau in Candy Land.
6 E 39th St., Suite 1101
Manhattan
New York
US
516-395-2769
---