Longmont Cleaning and Home Services
---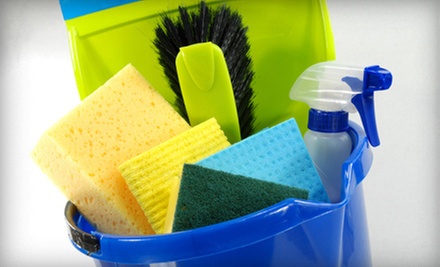 ---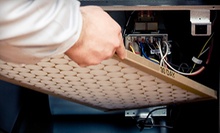 HVAC specialists stock filters for numerous models of air conditioners, furnaces & other household ventilation systems
Use Today 8:00am - 5:00pm
---
Recommended Home Services by Groupon Customers
---
At Drahota Cleaning, friendly employees accomplish more than just light dusting and scrubbing; they convert cluttered living spaces into warm, inviting abodes. Organizational and cleaning services do everything from scouring grimy bedrooms, bathrooms, and kitchens to balancing teetering stacks of home-office memos. As cleaners sort and sanitize homes, they make sure to sweep dust from baseboards and blinds to facilitate a better view for the neighborhood watch plastered against the other side of the window.
908 Welch Ave., Suite 76
Berthoud
Colorado
303-931-7421
The licensed, insured, and trained movers of First Class Movers LLC arrive on location to assist customers in the moving tasks that not even a 2-liter of soda and a pepperoni pizza could convince their friends to do. The skilled lifters come armed with the supplies they need to transport whole living spaces worth of stuff. The team can disassemble large items such as bed frames or million-piece puzzles, breaking them down for easy moving. The experienced movers can even assist in packing, loading, unloading, and unpacking, ensuring quick and painless possession transportation.
9888 E Vassar Dr.
Denver
Colorado
720-309-6321
When brothers Joseph and Herb Guiry founded the paint store that bears their name, Denver was still an untamed frontier town, William McKinley was President, and the flag still had 45 stars and not a single cartoon dog. The year was 1899, and, in the hundred-plus years since, the store has remained a family tradition across four generations of shopkeepers. Today, the store's seven locations carry paints for everything from houses to school projects, and supplement their stock with home decorations including lighting, wallpaper, and furniture.
26437 Conifer Rd.
Aspen Park
Colorado
With almost two decades of experience under its environmentally friendly belt, the fastidious team at Eco Carpet Cleaning goes beyond its moniker, making sparkling surfaces of carpets, upholstery, and air ducts and doling out natural, healthy lawn-care solutions. When scrubbing down textiles, no hallway or stair carpet escapes the cleansing touch of the team's dirt extractor, and upholstery cleaning sucks away odors, stains, and generations of dust-mite civilizations. Eco Carpet Cleaning's technicians maintain lawn health at both residential and commercial spaces, aerating lawns to ensure light, water, and nutrients penetrate deep into the soil, and feeding quality seed with locally made organic fertilizer collected from hormone-treatment-free animals.
7633 S Balsam Ct.
Littleton
Colorado
720-371-7215
Since 1989, the staff of Zephyr Clean Air has helped maintain clean air and efficient venting systems in residential homes and commercial businesses. Through complimentary home evaluations, the technicians identify individual heating and cooling issues before dreaming up solutions to eliminate pollutants and conserve energy. With special equipment such as germicidal UV lights, electrostatic filters, and HEPA-filter negative-airflow machines, Zephyr develops maintenance plans to suit the needs of each system. In addition, the company puts homeowners at ease with a 60-day guarantee on labor, parts, and slow-cooker recipes.
1396 W Davies Pl.
Littleton
Colorado
800-299-3828
Lawn Doctor's roots lead back to the mid-1960s, when friends Bob Magda and Tony Giordano took on the endeavor of reviving uncared-for lawns in their hometown of Matawan, New Jersey. Their local business has since blossomed into a national franchise with more than 500 locations across the United States, each adhering to the mission of enhancing lawns' allure with time-tested techniques, dedicated customer service, and dabs of foundation makeup.
Before Lawn Doctor's assiduous staffers unleash expertise on swards, they arrive at the client's home for a complimentary consultation to gauge each lawn's specific needs. Grass gurus can thicken turf with their patented Turf Tamer power seeder and foster healthy growth for grass, trees, and shrubs with fertilizer. Uninvited lawn assailants—such as crickets, ants, and grazing neighbors—shudder at the sight of Lawn Doctor's pest-control experts. The company also helps to preserve Mother Nature's receding hairline with organic lawn treatments and natural, eco-friendly products.
5315 West Mississippi Ave.
Lakewood
Colorado
---