Education & Classes in Longwood
---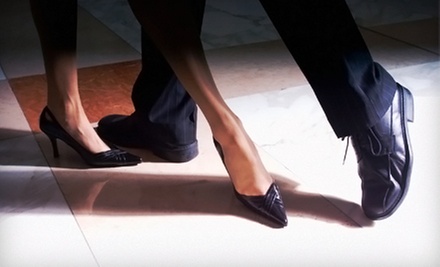 ---
Education & Classes Deals
---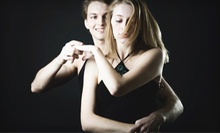 Use Tuesday 4:30pm - 7:30pm
---
Recommended Education & Classes by Groupon Customers
---
The cultivated culinarians at Young Chefs Academy mold fledgling cuisine crafters into experienced gastronomic artists with fun cooking classes for kids aged 3–16. Students learn the essentials of proper food handling, as well as preparation and kitchen-safety tips, such as avoiding any and all spork fights. Like an indecisive chameleon, classes have a new theme each month and new recipes each week, with kids accumulating kitchen knowledge while using professional equipment in a decked-out kitchen. October is Halloween themed, featuring such recipes as the serpent sandwich, sinister salsa, and jack-o'-lantern quesadillas, while during November kids learn recipes such as herbed turkey bites, pumpkin whoopie pies, eggnog pancakes, and deep-fried pilgrim hats.
1576 Bloomingdale Ave.
Valrico
Florida
813-643-7025
Lisa R. Kraut, Hidden Lark Farm's head trainer, first saddled up at age six, and has been riding and training horses ever since. She and a crew of seasoned instructors share their expertise at the 25-acre farm, which encompasses rolling meadows and an outdoor ring of sand and clay. In a private or group setting, they adapt lessons for all ability levels, molding them around English equestrian techniques as well as pupils' ambitions, such as showing or teaching a horse how to take off his own saddle. Teachers further nurture rapport between rider and steed during trail rides and at horsemanship camps.
4990 SW 7th Ave.
Ocala
Florida
352-854-5151
Though their flight school has racked up some impressive recognition—including the prestigious 2012 President's Award from the Aircraft Owners and Pilots Association (AOPA)—John Amundsen and his Tailwheels, Etc. team eschew pomp and circumstance in favor of fun. According to Jill W. Tallman of Flight Training magazine, you won't "see flight instructors in epaulets. In the summertime, everybody wears shorts and T-shirts—instructors and students alike." The crew hosts weekly cookouts to promote a welcoming, social atmosphere and has created a community room where budding aviators can learn from private pilots and former military and airline pilots.
As Tallman reported, Amundsen meant to retire in Florida after his aviation career but now finds himself happily running the family business. His son Jonathan has been flying since the age of 2 and heads up the aircraft-maintenance department with the help of his wife—flight instructor and mechanic Liz Amundsen. The couple restored their 1940 Stearman Kaydet so people could experience the thrill of flying an open-cockpit biplane. Their infant son Riley is currently training for an aviation career by plotting flight paths for the airplane mobile above his crib.
Tailwheels, Etc. is one of the first flight schools in the country to be accredited by the Flight School Association of North America (FSANA). The school specializes in an accelerated, two-week private pilot-training program that gets students into the air quickly and safely.
3000 21st St. NW
Winter Haven
Florida
When discussing his teaching philosophy with reporters from Central Florida Lifestyle, the owner of Salsa Heat quipped, "if you can walk, you can dance." He himself didn't know much about dancing when he took his first salsa class in the early 90's, but he caught on after just a few sessions, falling in love with the dance's energetic spins and rhythmic movements.
Today, a team of professional dance instructors teach salsa spins and footwork to students of all experience levels. Zumba and bachata classes provide tutoring in other Latin dance styles, and salsa classes for kids teach youngsters dance fundamentals that hone coordination and motor skills. Throughout the year, the staff hosts special events on their spacious dance floors, such as salsa socials, salsa Christmas parties, and salsa-infused celebrations of Robert Heinlein's birthday.
401 N Main Street
Kissimmee
Florida
407-275-0943
The experienced wave-riders at Surf Lessons Florida teach the subtleties to the art of surfing within calm and safe conditions. Instructors focus their tunnel vision on novice boarders during private surf lessons that encompass basic techniques and safety fundamentals. The Atlantic's calm coastal waters greet riders with a wet embrace and small, manageable waves as instructors demonstrate the basics of body placement, foot positioning, and paddling. Students can also learn to cut across glassy waves during group lessons, which encourage surfers to travel in packs when confronting mermaids selfishly bogarting the best waves.
140 Tomahawk Dr. , Suite 43
Indian Harbour Beach
Florida
863-661-3946
Teaching hips to swivel to new circumferences, dance instructors impart their masterful moves unto students in the respected tradition Arthur Murray schools have upheld since 1912. Students can bring a partner to their lessons or fly solo and dance with the instructor. Protégés may find their new moves applicable in a number of settings, such as when prepping for a wedding dance or when blending into an airport crowd that breaks out in the cha-cha. Embodying the three-count time of a stately waltz brings partners in close, and rumba moves or swing steps add vibrancy and playfulness to a repertoire.
The Orlando studio provides a warm, aesthetically sound environment for engaging in private and group dance lessons. The full class schedule is well suited to teaching feet to slice and dice a rug until it is no longer recognizable.
6700 Conroy-Windermere Rd., Suite 225
Orlando
Florida
407-290-5441
---