Things to Do in Lorton
---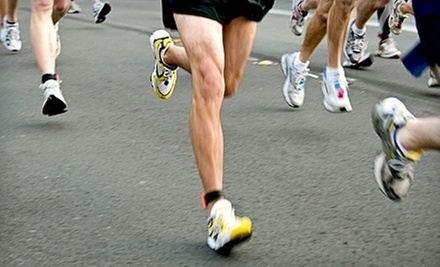 ---
Recommended Things to Do by Groupon Customers
---
Pubcrawls.com arranges safe, lively walking treks to popular, bustling watering holes in dozens of cities across the United States and Canada. The jovial jaunts have earned ample press for shepherding revelers to multiple bars and clubs throughout the course of a day or evening. At each venue, bartenders regale participants with exclusive drink specials and conversations with sentient beer mugs. Many events are tailored around holidays, such as Christmas and Halloween, or costume-friendly themes such as Michael Jackson and superheroes.
1247 20th St. NW
Washington
District of Columbia
The rambunctious Brew Crew amasses its legions of beer connoisseurs to carouse from bar to bar and celebrate the end of the school year. Participants receive discounts and can sip or shower in local breweries' choicest beers while mingling with other revelers. Each attendee also receives a complimentary T-shirt that commemorates the night.
1343 Connecticut Ave. NW
Washington
District of Columbia
The instructors at Guns-n-Gear LLC dedicate their classes to developing handgun knowledge, range-shooting skills, and firearm safety in pupils pursuing proficiency in handgun sports and self-protection. The three- to four-hour NRA FIRST Steps Pistol Course, led by NRA-certified instructors, commences with classroom slideshows, discussions, and shooting exercises with dummy ammunition before students apply their newfound abilities to an NRA range session. The Learn to Shoot Pistol Class, meanwhile, condenses similar lessons and hands-on instruction into a 75-minute course, including a 15-minute open-book range-safety quiz that requires trainees to fire their answers into a scantron sheet with a no. 2 handgun.
11250 Waples Mill Rd.
Fairfax
Virginia
703-474-6490
The Osprey's Golf Club at Belmont Bay maintains a splendid, 5,577-yard, par 70 course that fosters fore-hollering fun for golfers of all abilities. Bordered to the east by the flowing waters of the Occoquan River, the Audubon-certified course pleases the senses with cool, riverside breezes, scenic tree lines, and flagsticks that hand out perfume samples. Experienced instructors stalk the Club's verdant grounds, helping keep swing's sharp with private and group lessons and imparting advice about golf equipment at the pro shop. Osprey's Landing awaits golfers looking to unwind after a day at the links or treat high-performing sand wedges to a dinner date with a menu of fresh seafood, sandwiches, and other locally inspired fare.
401 Belmont Bay Dr.
Woodbridge
Virginia
703-497-1384
Drenched 5K events soak participants in the name of good health, good fun, and raising money for local charities. Runners of all makes and models can skip monthly jogs through the neighborhood car wash to converge on 5-kilometer courses, which start out dry, but quickly become lively fetes fueled by H2O. Along the routes misters, sprinklers, and fire hoses activate as groups pass by. Spectators also do their worst, launching water balloons and spraying water weapons at runners from the sidelines. A final 75-foot water slide sends runners gliding across the finish line, where a festival stocked with refreshments, live entertainment, and other water-related activities greets them.
4530 Wisconsin Ave. NW , Suite 1
Washington
District of Columbia
The Lincoln and Washington monuments stand out against the setting sun. Cherry trees rustle in the breeze, and the Potomac River ripples as the evening air cools. Aboard Boomerang Party Yacht's double-decker yacht, crew members in striped uniforms step behind a custom-built wooden bar, plying passengers with custom cocktails, frozen drinks, wine, and beer during lively afternoon, evening, and nighttime party cruises. Live DJs spin international, house, and electronic beats on a dance floor in the enclosed main cabin, prompting passengers to dance and scare away inquisitive fish. Panoramic views of the Capitol's historic structures and avenues surround passengers on a top deck outfitted with wraparound seating and light-blue cushioned benches. In addition to river trips, Boomerang's guides operate a fleet of party buses that embark on seasonal countryside vineyard and tubing tours, and explore D.C.'s nightlife scene with bar-hopping tours.
2909 Olive St. NW
Washington
District of Columbia
---