Tanning Salons in Los Angeles
---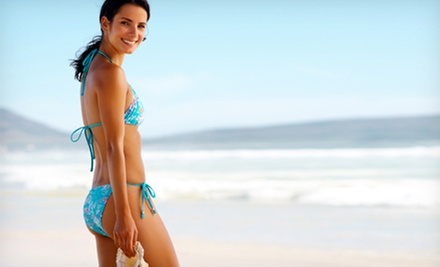 ---
Los Angeles Tanning Salon Guide
Let's face it, a fresh tan can make anyone look and feel great. Everybody wants to catch a wave of that L.A. vibe by having nicely bronzed features. But occasionally the sun doesn't shine in Southern California and even when it does, not everybody wants to worry about suffering the consequences of skin cancer and age-revealing wrinkles. A
Los Angeles tanning salon
can offer an alternative for those wanting to look good on and off the beach. To ensure the best look after tanning treatments, work with a professional at one of L.A.'s highly recommended tanning salons.
The Tanning Club
in Westwood Village provides top-quality services and alternatives to UV-producing tanning beds. Mystic tans are a safe, non-cancer causing technique, producing that deep bronzed look for up to 10 days. Another form of spray tanning is the airbrush technique. This is more customized and is like makeup for the body, allowing clients to highlight certain features while de-emphasizing others. Already on the beach and want to get a good base tan before hitting the sand? Lavish Tan in Venice Beach offers the very best. Featured here are organic tanning techniques that utilize paraben-free products. These are true professionals, artists even, who have mastered the art of layering. Layering a spray tan looks as natural as if one had been sitting in the sun roasting all week. The staff here doesn't just apply a coat on clients, they also instruct customers so that a tan won't fade so fast. And there is a whole range of products on tap to keep a spray tan looking good for weeks to come. Safer than soaking up harmful UV rays all day, L.A. tanning salons offer an alternative for folks who don't like risking wrinkles, freckles, and skin cancer to look good.
A Los Angeles tanning salon can offer an alternative for those wanting to look good on and off the beach.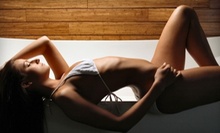 Eco-friendly tanning studio bronzes bodies with solar-powered tanning beds, VersaSpa spray tanning, bamboo walls & organic products
Use Today 9:00am - 10:00pm
---
Recommended Tanning Salon by Groupon Customers
---
When customers first walk through the doors of Sun Spot Atlantic, they find themselves inside the S.S. Atlantis, complete with portholes, pressure gages, and a front desk that resembles the ship's bridge. The hallways are lined with 25 traditional and stand-up UV tanning beds that span four levels of intensity. There's also a heated VersaSpa spray-tanning booth that delivers a full-body tan without exposure to UV rays or the sun's notoriously bad breath. A handful of automated spa services are tucked away inside private cabins, including a thermal massage bed, a red light collagen bed, and a hydration station that moisturizes skin.
14670 Ventura Blvd.
Sherman Oaks
California
US
---