Louisiana Guide and Deals
---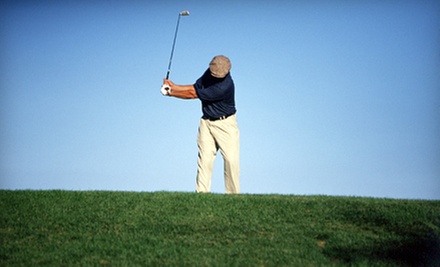 Broadmoor, Anderson Island, Shreve Isle
---
Recommended Outdoor Activities by Groupon Customers
---
The Zephyrs boast a rich history of nurturing budding bat-swatters and arm-bazooka wielders; nearly 50 former Zephyr players are currently playing in the major leagues. Led by the big-swinging 22-year-old first baseman Logan Morrison, who sported a .300 average and 10 RBIs in his first 40 at-bats, and 23-year-old hurler Ryan Tucker, who posted a 1.59 ERA and nine strikeouts in his first 11.1 innings, the Zephyrs are primed for another run at the PCL American South division title.
6000 Airline Dr
Metairie
Louisiana
Dr. David Edwards and Dr. Sean Lamy co-captain Source Chiropractic and Rehab, skillfully treating the spine and its neighboring musculature—Dr. Edwards even travels with the New Orleans Saints as their go-to sideline aligner. Upon arrival at Source, as a new patient you will be asked to fill out paperwork about your medical history and disconcerting condition, which will be followed by a consultation with one of the doctors. Combining the information gathered during a one-on-one chat about present physical ailments and concerns and the results from standard neurological, orthopedic, postural, and physical examinations (testing your reflexes and mobility), your doctor will begin to determine the best course of treatment.
4033 Veterans Memorial Blvd., Suite D
Metairie
Louisiana
The iDoctors' helpful customer service staff and Apple-certified technicians repair injured iPods, iPads, iPhones, and Macs, and gussy up naked gadgets with a stock of device-enhancing accessories. Each member of the repair shop's gadget-tenders goes through Apple's rigorous training curriculum of diagnosing symptoms, properly opening and replacing equipment, and crafting emergency hard drives from recycled OS disks or disused childhood memories. The technicians' skills go beyond diagnosing computing machines, and staff members root out computer problems on dead systems as well. Online customer service reps answer curious customers' questions.
3623 Cypress St., Suite B
West Monroe
Louisiana
318-855-4823
The round sun teeters on the barn's gable roof, threatening to roll right down. In a quick burst of wind, leaves begin clapping, as if in response to the equestrians trotting regally past. A smaller group of 10 riders wait patiently as guides corral a posse of good-natured horses, who toss their manes and lift their hooves with the joy of motion on a woodland trail ride past Wolfshohl Horse Training's gardens. Downwind, an individual lesson has a skilled trainer versing a 5-year-old about tack, grooming, and the techniques involved in English and Western riding styles. After patrons dismount at trail's end, they can question guides about holding a special event, boarding a pony, or the uncertain ramifications of using a lucky horseshoe to break a mirror.
38103 Pine St. Ext.
Pearl River
Louisiana
985-265-6543
Although they are a certified Goodyear, Kelly Tires, and Dunlop Tires dealer, Certi-Tate Tires & Automotive Center does much more than sell and repair tires for cars, trucks, SUVs, and ATVs. During their 30 years in the automotive industry, the shop's ASE-certified technicians have addressed virtually every vehicular issue imaginable. They perform a high-tech analysis of automobiles' control computers, and adjust the alignment on cars who've spent too much time attempting to Hokey Pokey.
1108 Elmwood Park Blvd.
Harahan
Louisiana
504-309-3040
A wildly successful alternative to traditional day spas—its more than 300 locations blanket 36 states and half a dozen countries—Planet Beach is a futuristic relaxation station where state-of-the-art machines administer all the spa and tanning services. These friendly automatons sometimes replace familiar treatments, as in the Luminous facial, a light-based service that delivers blemish-busting results similar to those of a conventional facial. But other equipment maps out new spa territory entirely: the Hydro-Derma Fusion chamber moisturizes the whole body with nutrient-rich steam in order to offset the effects of a dry climate or a rear-end collision with a salt truck. Other machines whiten teeth, spray tan skin, and massage muscles.
Planet Beach operates on a gym-style membership system, meaning that members purchase packages or pay flat monthly rates. As members spend more time at the spa, they get to know the helpful assistants who are always on hand to demonstrate how to use the equipment without activating its ability to cry.
1602 S Burnside Ave.
Gonzales
Louisiana
---