Shopping in Louisville
---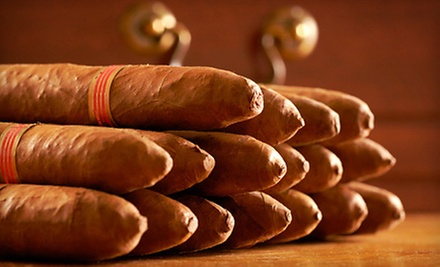 ---
Recommended Shopping by Groupon Customers
---
Mary and Randy Baron cultivated their entrepreneurial spirit by transforming Baron Barclay Bridge Supplies from a mail-order home business into a large supplier of all things related to the game of bridge. After 30 years of expanding that company, they enlisted the help of their son Dustin to begin a new venture designed to nourish the culture of eco-awareness and sustainability in their hometown of Louisville. That idea eventually became Amazing Green Planet, which stocks locally made gifts and fair-trade products including earrings, soaps, and candles. Compost pails, reusable bags, and water-saving showerheads also help increase efficiency around the home and lessen the strain on the planet without forcing it to wear a lumbar belt around its equator.
1301 Herr Ln., Suite 117
Louisville
Kentucky
502-290-1358
Since 1976, the helpful staff at Bi-Rite Home Store has been dressing bare rooms with furniture, appliances, and electronics. The showroom's displays invite customers to test the firmness of mattresses from Sterling, Serta, and Corsicana or conduct brief interviews with love seats or office furnishings. In addition to classic and modern furniture, the staff shows off electronic accouterments, including Samsung TVs and GE equipment.
10509 Dixie Hwy.
Louisville
Kentucky
502-933-7283
For 40 years, Papers Unique & Gifts! has occupied the same location, enjoying continued success by supplying customers with the invitations and items that ensure memorable parties, weddings, and special events. In-store printing services simplify custom-invitation creation, which requires no minimums, no typesetting fees, and no need to hunt squids for their ink. After crafting invitations for fancy events, such as a Kentucky Derby viewing or a chandelier smashing, party-throwers can stock up on monogrammed wineglasses, napkins, and party paraphernalia.
141 N Sherrin Ave.
Louisville
Kentucky
502-897-3631
Pottery Rowe is the studio, showroom, and store of master potter Melvin Rowe, who brings more than 35 years of experience to his craft. His hand-shaped, wheel-worked, and kiln-heated creations serve functional, artistic, and decorative purposes. House main-meal eats in high-capacity salad bowls ($18) and dinner plates ($26), or lick up libations from coffee mugs ($16). Clients seeking handcrafted containers for flowers and soap instead of flour and soup can opt for Rowe-made home accents. Illuminate midnight peregrinations with a squat, long-burning oil candle ($18) or lather dirty digits with a pump bottle's burst of liquid soap ($20).
2048 Frankfort Ave.
Louisville
Kentucky
From sleeping pads to undergarments from SUGOI, The Trail Store stocks an inventory for all forms of exploration. Find styles for men, women, and youth among the well-curated racks. Skip the most tedious step of camping with fully packed sacks and bags, such as a Granite Gear Vapor Trail backpack ($159.95). Or keep dirt, bugs, and the ghost of Davy Crockett away from your dermis by taking refuge in a sleeping bag from Lafuma. You'll also find a full wall of footwear in all the colors of a rainbowy oil spill. Stock up on lace-up dirt-defiant boots, Teva sandals, and Puma sneakers. Accessories also abound, such as a Nalgene BPA-free 32 oz. bottle ($11.95), and an adjacent café attends to post-shopping parchedness with fresh smoothies ($3.95+) and espresso drinks. This Groupon is not valid for sale items.
1321 Herr Lane, Suite 185
Louisville
Kentucky
Book and Music Exchange, a secondhand media store, offers gently used audio, video, and visual stimuli to customers in need of an entertainment infusion. Film buffs can bolster their movie collections with single-movie DVD titles (five for $25) and Blu-rays ($14.99) or cultivate literacy among shelf-dwelling chia pets with a few best-selling novels (four for $8). Nintendo Wii games inspire players to bust some moves ($7.99+), and PlayStation 3 titles dazzle optical orbs with top industry graphics ($4.99+). Meanwhile, music fans can immerse themselves in the sounds of yesterday's bands with preheard CDs, saving them the hassle of attending tribute-band concerts or repeatedly opening song-blasting birthday cards ($5.99).
1616 Bardstown Rd.
Louisville
Kentucky
---