Things to Do in Louisville
---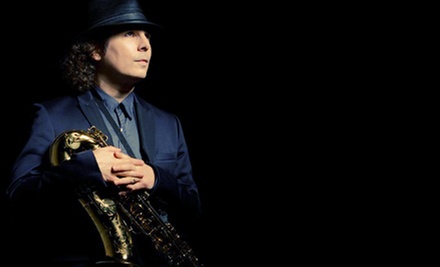 Central Business District
---
Recommended Things to Do by Groupon Customers
---
While its performances of A Christmas Carol and A Christmas Story have few reviews, five Yelpers give Actors Theatre a 4.5-star average, and four TripAdvisors give an average of four owl eyes. The theatre has more than 6,000 Facebook fans:
316 W Main St.
Louisville
Kentucky
Brick Oven Yoga's certified instructors grant budding yogis the personalized attention needed to help guide them to their health and fitness goals during a schedule of yoga classes. Brick Oven Yoga's supportive group environments allow barefoot pupils to breath easy as they stretch their way through traditional hot-yoga sessions, which turn up the heat in the studio to intensify calorie burning, detoxify the body, and increase participants' flexibility so they can easily slide passed rapidly closing garage doors. Specially designed workout balls support contorting exercisers throughout Yamuna body-rolling sessions designed to elongate and align physiques, boost circulation, and decrease stiffness.
10500 Wesport Rd.
Louisville
Kentucky
502-749-6836
Built in Amsterdam, The Thirsty Pedaler's 16-passenger bicycle moseys around the city during two-hour historical tours and pub crawls. For the Main/Market tour, riders choose up to three bars—some of which include drink and appetizer specials—to stop at during a ride through Whiskey Row and the Museum District, as well as the scenic Kennedy bridge and the Kentucky Center for the Performing Arts. The Old Louisville tour focuses on sightseeing, as pedalers power past the University of Louisville, St. James Court, Central Park, and Victorian homes inhabited by creepy 1960s television families.
Each tour includes a pilot, who mans the bike as passengers run in to watering holes or hop off their seats to snap photos of landmarks. Twelve bicycle seats line the sides of the vehicle (10 of which actually pedal), and a bench across the back seats three additional riders. One final person can stand in the middle, dishing out nonalcoholic drinks and BYOB snacks that groups can tote in small coolers. Though the top speed is only about 7 miles per hour, riders should still anticipate the possibility of minor injuries such as falling and scraping knees or bruising their egos when smug turtles overtake them in the passing lane.
223 S Clay St.
Louisville
Kentucky
502-354-8822
Baseball in Louisville dates back to 1876 when the Louisville Grays began playing as part of the National League. Soon after the turn of the 20th century, minor league baseball arrived in Derby City and for 70 years, the Louisville Colonels commanded it. Their departure in 1972, however, led to a period of inactivity, as well as a period of unemployed umpires roaming the city shouting "SAFE!" at landing birds. Ten years later, baseball returned with the arrival of the Louisville Redbirds, who eventually became the RiverBats in 1998, and simply the Bats in 2002. Over the years this franchise has spent time as the affiliate of three big league teams: the St. Louis Cardinals, the Milwaukee Brewers, and its current affiliate, the Cincinnati Reds.
401 E Main St.
Louisville
Kentucky
502-614-4515
Discovering the mission of The Artist In You is as simple as reading its name—to help every guest unleash their creative side. A knowledgeable staff guides participants through pottery-painting and glass-fusing experiences. Hundreds of pieces of pottery, ranging from dishes to tiles to figurines, await personalization from paint, fingerprints, stamps, stencils, and image transfers before taking a toasty trip into one of the studio's three kilns. Bits of colorful glass gain new life during fusing sessions in which visitors can assemble gleaming jewelry or prismatic plates. The studio hosts private birthday parties, bachelorette gatherings, fundraising events, and children's camps, and individual walk-ins are allowed during all of these events.
4015 Summit Plaza Drive
Louisville
Kentucky
Core Pilates' staff of former ballet dancers, registered nurses, and doctors discovered Pilates in various ways, but having experienced its health benefits firsthand, they've joined forces to share their knowledge of the rehabilitative, low-impact exercise. Mat, reformer, and barre group classes tone cores seven days a week, and seasonal instruction in hoop fitness, yoga, and VertiMax add new flavors to exercise routines. Serious practitioners can seek teacher certifications, which are spiced with a liberal helping of anatomy and medical science, essential for helping students recover from injuries from disastrously ambitious toe-touches.
9506 Norton Commons Blvd.
Louisville
Kentucky
502-489-5422
---