Coffee & Treats in Lowell
---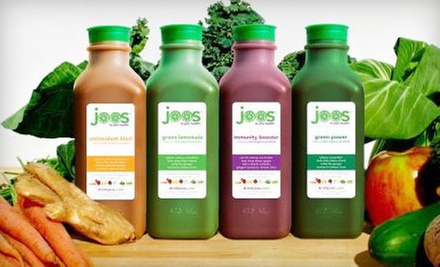 ---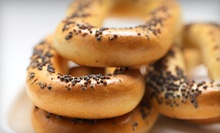 Bagels encrusted in poppy seeds or gooey with eggs & cheese wait to pair off with steaming cups of hot cocoa & frothy cappuccinos
Use Today 11:00am - 2:00pm
---
Recommended Coffee & Treats by Groupon Customers
---
Every spring and summer, Janine's Frostee puts on a classic Americana clinic with hearty helpings of diner classics, fresh seafood, and ice-cream concoctions. The traditional drive-in, a local haunt since 1956, scoops 36 Gifford's Ice Cream flavors, swirls 15 varieties of soft-serve and frozen yogurt, and dots the dulcet landscapes with 14 sundae toppings. For heartier appetites, the eatery bakes and fries platters of scallops and lobster rolls and stacks freshly made grinders in buffalo-chicken and kielbasa varieties. Janine's entertains roadside diners with live music every Friday night and an annual classic-car show with more muscles on parade than a fire drill at a bodybuilder competition.
149 East St.
Ware
Massachusetts
413-967-7950
The rich aroma of freshly brewed coffee mingles with the sweet scents of napoleons, éclairs, and apple turnovers fresh from the oven. At Back In The Day Pastry Shoppe, pastry chefs fold the comfort evoked by classic treats into their batches of old-fashioned desserts. Their true forte, however, is the sweet batter they transform into jumbo muffins, cupcakes topped with puffs of swiss meringue, and cakes designed for special occasions. Skilled hands fill each cake with fresh berries or mousse and personalize the confectionary masterpieces with carefully sculpted flowers and ornate scalloped details. Not content with only making sweet treats, the chefs also dazzle palates with their sandwiches and soups. As guests fill their bellies or nibble on a nostalgic treat, they can use the bakery's free WiFi to check their email or plot out a road trip to Drury Lane.
118 Cambridge St.
Worcester
Massachusetts
888-795-8760
Whether it's the size of a dixie cup or enough to fill the bathtub, at Yeh! Yogurt, customers are in control of their servings. Amid fuchsia walls and bright-green accents, customers pull the levers on self-serve machines as the low-calorie, nonfat delight swirls into their containers. Available flavors rotate monthly and seasonally and include options such as fudge and marshmallow, spicy pumpkin, cake batter, and piña colada. More than 40 toppings such as candies, chocolates, nuts, and farthings cascade over yogurt peaks. Other sweet options include crepes, smoothies, and coffee drinks.
106 Mall Rd.
Burlington
Massachusetts
781-365-0724
Sweet Spot Bakery's skilled confectioners source top-quality ingredients, including real vanilla and heavy cream, to sift, whip, and bake batters into cupcakes, cakes, and cookies fresh daily. The rotating menu spotlights such dishes as Boston-Globe mentioned chicken pies and treats such as chocolate-covered strawberries or raspberry-shortbread cookies and individual strawberry shortcakes. Fresh apples plot new strategies for keeping the doctor away inside turnovers and dumplings, and buttercream frosting crowns chocolate and white cupcakes with regal dollops of silky sweetness. Full-size cakes can titillate the sweet teeth of 4–75 people and are available in flavors such as mocha raspberry and carrot, or gourmet varieties such as red or blue velvet and caramel mousse. With 24 hours' advance notice, bakers can design custom creations to match any event's theme or a party planner's spirit animal.
163 W Emerson St., Suite D
Melrose
Massachusetts
US
781-665-3290
---