Lynnfield, MA Indoor Activities
---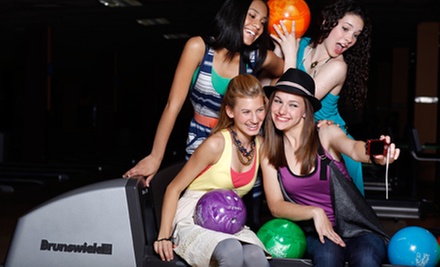 ---
Recommended Indoor Activities by Groupon Customers
---
Every aspect of Down Under Yoga's design sprung from the minds of practicing yogis. They drew up the layout for the many-windowed, earth-toned studio, created the art and photography on the walls, and cultivated the potted bonsai trees. A team of seasoned teachers, girded with extensive yoga training, shepherds students through sequences that range from gentle flow to physically demanding poses in classes that draw from Hatha, Vinyasa, and heated traditions.
They also serve up side dishes of Pilates, world dance, and Iyengar yoga, in which they take participants through physically intensive poses, handing out detailed instructions on alignment and how to bend their bodies into the shape of their own initials. In workshops, teachers and guest instructors discuss specialized topics, such as the role yoga plays in building core strength or ameliorating back pain. Ensuring that their moral compass points due north, Down Under Yoga refuses to sell overpriced apparel or environmentally damaging water bottles, or to accept corporate money to promote products.
306 Walnut St.
Newtonville
Massachusetts
617-244-9642
At North Shore Yoga, each class is taught by certified instructors who not only have hundreds of hours of teacher training experience, but also specialize in particular styles to provide their students with the most beneficial instruction possible. North Shore Yoga's instructors each have a personal teaching style that presents yoga, health, and wellness in an approachable and practical manner. A certified prenatal teacher helps other moms and mothers-to-be embrace their growing bellies with soothing stretch sessions designed just for them. Other classes offered at North Shore Yoga include Rusty Hinges yoga, Vinyasa flow, core-bolstering Pilates mat, and strengthening yoga for athletes or nonathletes.
180-186 Cabot St.
Beverly
Massachusetts
978-857-9063
South Boston Candlepin challenges bowlers to take aim at pintsize pins during rounds of a New England–born variation on the traditional lane-based game. On the alley's hardwood lanes, bowlers roll 2.5-pound candlepin bowling balls that lack the holes and molten centers of their 10-pin counterparts. Developed in 1880 by a Massachusetts bowling-alley owner, candlepin bowling tasks participants with dispersing crowds of pins that are thinner than standard 10-pin targets and weigh just a little more than the balls that hunt them. While honing curves and picking up spares, bowlers compete in 10-frame games until someone usurps victory or starts cooing to the tiny balls like they're infants.
543 E. Broadway
Boston
Massachusetts
617-464-4858
The Webster opened as an art-deco movie house more than 70 years ago, and in 1992, the theater and its employees' slang were both restored to their original condition. Today, the stage monopolizes a major portion of the big-name acts passing through Hartford, with previous headliners including Whitesnake, Henry Rollins, and Cake. A wide-open orchestra invites dancing, and a more-relaxed loge area lets guests coolly survey the action onstage and in the audience.
300 Martin Luther King Jr. Way
Lowell
Massachusetts
978-934-5738
The sniper crouches behind a tree bathed in the glow of a black light, catching his breath as the music filling the air pounds in time with his racing heart. He pokes his head around the trunk just as his adversary rounds the corner and fires bright green beams in his direction. The gunslinger sprints away, trying to protect his shining blue vest from taking a game-ending hit. High-adrenaline scenes such as this occur on the laser-tag arena throughout the day and into the night at Boomers Family Fun Center.
Founded with the goal of fostering a safe environment for children and teens, Boomers Family Fun Center upholds their mission within a meticulously maintained, 10,000-square-foot gaming facility. The laser-tag arena beckons players into its black-lit confines designed to resemble a jungle replete with luminescent plants, glowing insects, and confused Tarzans wrapped in Christmas lights. Armed with their high-tech phasers and computerized vests, gamers of all ages take to the playing field, lobbing light beams back and forth as trained staffers referee the action. Along with its signature laser-tag sessions, Boomers grants respite to weary players with arcade games and an onsite concession stand stocked with pizza and soda. The friendly staff also presides over parties that include access to a private room and exclusive rounds of laser tag.
10 Micro Dr., Suite 500
Woburn
Massachusetts
US
781-935-5297
For more than 70 years, The Original Tremont Tearoom has been an oracle. Since the Great Depression, clients have traveled to the downtown Boston spot to discover their future, fortune, and fate at the hands of a skilled psychic reader. Now under the ownership of seasoned soothsayer Alex Palermo, the Tearoom hosts a team of 13 master psychics who diligently follow the Psychic Code of Ethics as they perform various divination techniques including tea-leaf readings, tarot-card readings, palmistry, and astrological consultations during 15-, 30-, and 60-minute sessions. Along with in-studio and telephone sessions, The Original Tremont Tearoom's brood of oracles can be booked for special events so guests can giggle with delight or fall into awed silence during birthday celebrations, bachelorette parties, or Elvis-themed clock-collector gatherings. For clients looking for energy work or spiritual guidance on an ongoing basis, the center offers psychic development courses, reiki sessions, and a Wicca program.
101 Tremont St., Suite 615
Boston
Massachusetts
US
617-338-8100
---