Lyons, IL Health and Fitness
---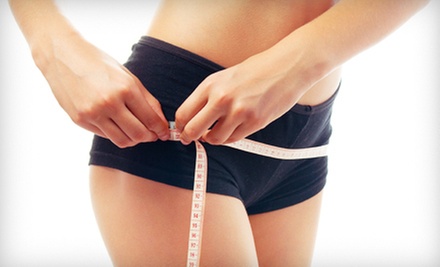 ---
Recommended Health & Fitness by Groupon Customers
---
Today's side deal gets you one acupuncture session at Wrigleyville Chiropractic & Massage for $20 (a $65 value). Located just a few blocks from Wrigley Field, Wrigleyville Chiropractic will elevate your spirits just in time for the Cubs to slowly crush them again. Call ahead to schedule your appointment.
911 W School St.
Chicago
Illinois
US
The eyewear experts at Chicago Vision Club enhance eyesight and hinder harmful UV rays with quality lenses and brand-name face-complementing frames. While optical orbs judge styles, nose bridges meet and greet a variety of glasses from designers including Modo ($199+), Prada ($279+), and Dolce & Gabbana ($279+). After picking a frame that accents facial features and offers coverage for cyclopean eyes, customers can pick one of the many high-tech lenses ($99+), which, along with spare eyeballs, are carefully crafted in Chicago Vision Club's own laboratory. Lenses can be customized with features such as antireflection coating ($55+) and tinting ($25+).
2862 N Clark St
Chicago
Illinois
US
Dr. Lillian Obucina draws on two decades of dental experience to beautify pearlies in her well-appointed, welcoming office. Kick back as chompers reveal their dazzling secrets in an examination, allowing the doctor to personalize the whitening treatment and audit embezzling tooth fairies. An in-office whitening treatment lasts approximately one hour, with protective barriers placed in the mouth to carefully shelter sensitive gums from the Pola whitening solution. Dr. Obucina may decide that some patients are better candidates for the in-home process, which uses custom, professionally crafted trays that are worn for one hour at a time, gradually revealing ivory elegance like an elephant behind a stage curtain.
111 North Wabash Avenue, Suite 1522
Chicago
Illinois
US
312-909-2839
The northern-most branch of the Chicago Athletic Club family, the Evanston Athletic Club brings a modern and user-friendly gym experience to the North Shore. The 55,000-square-foot facility is equipped with all the required equipment for losing weight, putting on muscle, or building flexibility on cardio equipment, weight machines, and free weights. More than 100 group fitness classes fill the schedule, covering varied interests such as yoga, spinning, Zumba, and water aerobics in the indoor pool. The personal training staff can also help tailor workouts based on your particular goals and share encouragement with you as you transform from chrysalis to Dwayne Johnson.
In addition to its exercise areas, the gym also sports a kids' club, sauna and steam rooms, and a large indoor rock-climbing facility. As beginners and experienced climbers traverse craggy surfaces while protected from the elements, additional challenges crop up on the gym's 46-foot-high endurance routes and in the bouldering cave where climbers defy gravity without being strapped in by ropes.
1019 W Diversey Pkwy.
Chicago
Illinois
US
Move Your Feet Sports' hour-long lessons teach all ages and abilities to serve and volley like professional bowlers who used to be tennis title holders. Classes for beginners, intermediate players, and advanced players ($25 each) are available at all three facilities. The staff of experienced instructors pump each hour-long lesson full of heart-pounding cardio moves, skill-building exercises, and techniques to crush competition like monster trucks crush hot-dog carts. Look under the Groupon tab on Move Your Feet Sports' registration page to see class options.
5500 N St. Louis Ave.
Chicago
Illinois
Who said golf was a rich man's game? We didn't. It was a filthy, lying cyber-bully. You know which one we're talking about, the one with perfectly quaffed hair, a button-less future shirt, and a smug grin taunting you—almost daring you—to challenge him to an enunciation contest (he has never lost). But don't be intimidated by the way his eyes twinkle under the Canadian moonlight or how he stands on water as if he were Moses, he's incredibly self-conscious of his inability to inflect.
1 Pete Dye Dr.
Lemont
Illinois
US
---