Madison Local Guide and Deals
Madison Guide
Whether it's taking in the outdoors amid two majestic lakes or curling up inside with a locally made microbrew, Madison has plenty of things to do. Named one of the most livable cities in the US by
Forbes
, Madison blends the culture of a much larger city with the natural pleasures of its glacier-created lakes, biking paths, and ski slopes. The town is one of only two major cities in the US built on an isthmus—the other being Seattle—and spans the area between Lake Monona and Lake Mendota to create the ideal jumping-off point for a slew of watery activities. During the summer, guests can take a spin in paddleboats, row their way along the shore in canoes, or set up with a cooler and a companion for a day of fishing. In the winter, a thick layer of ice forms over the lagoon, creating ideal conditions for ice skating and hockey matches. Miles of bike paths and trails can be found in the city's parks, including those that connect
Vilas Park
 with the natural wonders at
University of Wisconsin's arboretum
. For another look at both indigenous and exotic flora, the
Olbrich Botanical gardens
 combines 16 acres of Midwestern flowers and prairie with tropical treats such as orchids, canaries, and a waterfall inside the park's conservatory. Madison's natural spaces aren't just for looks, though. The city puts on a range of cultural events throughout the year, from the
I
sthmus Beer & Cheese Fest
that celebrates Wisconsin's artisan fare to the six-week
Concerts in the Square
program that takes place on Wednesdays during the summer months.
State Street
, which runs from Capitol Square all the way to the university, offers scenic window-shopping at eclectic boutiques, quaint coffeehouses ideal for cracking open a book, and a range of ethnic restaurants. The street also serves as the stomping ground for its renowned Halloween celebration,
Freak Fest
, which invites participants to roam the streets in their best costumes while bouncing from concert to concert. As far as libations are concerned, Madison gives nearby Milwaukee a run for its money in its own collection of microbreweries and distilleries.
The Great Dane
pairs gastropub dishes with beers brewed in-house, and guests can savor free samples and a tour at
Old Sugar Distillery
simply by asking the bartender.
Madison Winter Festival, hosted annually in the Capitol Square, is full of family activities and winter sports fun, including tubing, ice sculpting, and snow carving.
Professional Service Deals in Madison See More
---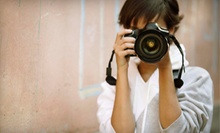 Pro photographer Justyna Nielsen teaches small groups how to adjust settings, shoot in manual mode, and capture the perfect family photo
---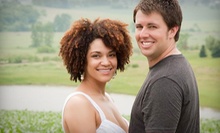 In-studio or on-location sessions yield digital images and retouched prints of multiple poses
---