Restaurants in Madison
---
Recommended Restaurants by Groupon Customers
---
Mill Creek Tavern's nautically themed dining room excites the eyes with model ships, wood crackling in a stone fireplace, and the restaurant's logo of crossed canoe paddles. Meanwhile, the aroma of freshly caught seafood and juicy steaks on the grill signals the feast to come, much like the smell of cigar smoke signals a spritz of Winston Churchill cologne. A part of the Mim's family of restaurants, Mill Creek Tavern has been a Bayville staple for more than a quarter century. One of the tavern's owners is always onsite holding the entrees to a consistently lofty standard, inspiring a rave review from Joanne Starkey of The New York Times, who recommended "the fall-from-the-bones-tender baby-back ribs, a perfectly grilled fillet of lemon sole, and a rousing rendition of chicken scarpariello with meat on the bone and lots of garlic, sausage, and potatoes."
275 Bayville Avenue
Bayville
New York
516-628-2000
Frank's dinner menu is filled with thick, meaty entrees and beefy appetizers. Load your table early with a starter of double gorgonzola bread ($5.95) and lump crabmeat cocktail bedded on fresh greens ($15.95), and then ready the dinner party for the entrees. Frank's celebrated Romanian skirt steak is marinated in a secret garlicky sauce ($27.95), and the 12-ounce filet mignon is served with your choice of béarnaise, bordelaise, or au poirve sauce ($34.95). Or order a 42-ounce porterhouse for two and watch Frank's expert servers forklift it to the table (au jus and butter, $81.95). Beef disbelievers can order a delectable platter of pan-seared jumbo shrimp (with beurre blanc sauce, $24.95) or devour roasted honey-pecan chicken ($19.95). To top off a family meal or a feast with multiple strangers, order a family-style side such as steak fries or mashed potatoes with sautéed onions (each $7.50).
4 Jericho Tpke.
Jericho
New York
Like chili popsicles and videos of grizzly-bear ballerinas, the simple, authentic Italian food at John's Restaurant & Pizzeria has been enjoyed for nearly 40 years due to its versatility and heartiness. Start with an order of baked clams ($9 for eight), bruschetta ($4.95), or fried zucchini sticks ($7). John's pizza starts with freshly made dough, 100-percent real part-skim mozzarella, and a fresh sauce made from California and Italian tomatoes. Try a pie topped with artichokes and sundried tomatoes ($17) or the sauce-less tomato and basil ($18). Meaty slices include the buffalo chicken ($21) or the chicken parmigiana ($21). Calzones, pastas, and heroes both hot and cold round out the menu.
125 W Montauk Hwy.
Hampton Bays
New York
The sophisticated eatery features an extensive menu of gourmet fare and fresh sushi daily. A sumptuous dining experience commences with the grilled asparagus with crispy hen egg and bacon-sherry vinaigrette ($15) or Kimi's pork gyoza with a curried mustard sauce ($12). Graduate to a prime dry-aged steak, such as the filet mignon charred to order and trailed by an entourage of four accompanying sauces ($36/10-oz.). If a painful book-club breakup leaves you craving emotion-mimicking raw fare, indulge in Two's fresh sushi offerings, such as the strawberry heaven roll with spicy crab, fresh strawberries, and a mango purée ($18), or the jalapeño, cilantro, yuzu soy, and garlic-gussied yellowtail sashimi ($16).
1270 Union Turnpike
New Hyde Park
New York
Paddy McGee's menus showcase a variety of fresh seafood and fish as well as pasta, meat, and poultry for the aqua-averse. For lunch, test the waters of a crab-and-corn quesadilla ($8.50) before plunging like an Olympic diver with grizzly DNA into a plate of grilled North Atlantic salmon, served with a warm tricolor salad and tropical fruit salsa ($18.50). At dinnertime, a jumbo-shrimp cocktail ($10.50) can inebriate taste buds before they dance with lobster-and-shrimp risotto ($19.50), barbecue shrimp with saffron, corn relish, and watermelon ($18.50), or a fresh-ground, 8-ounce sirloin burger with fries ($10.50). Two or more diners can sup on Paddy's raw-bar Feast of the Sea ($17.50/person), featuring a platter of clams, oysters, shrimp, mussels, calamari, and crawfish. Paddy McGee's serves only fresh, regional oysters and clams procured from federally inspected and certified oyster nurseries.
6 Waterview Rd.
Island Park
New York
The Waterview serves up delicious, Neptune-approved nourishment, along with Italian-inspired dishes, from its spot overlooking Manhasset Bay. For lunch, start with the mussel-pesto marinara ($8.95) or a refreshing cold-calamari salad ($8.95) marinated in olive oil with garlic, white vinegar, and lemon. Scallops, caked in batter and decadently bathed in the deep fryer ($18.95), come sided with fries, whereas a combo of fried shrimp, filet of sole, and scallops ($22.95) satisfies diners sharing Nikola Tesla's obsession with the number three. Come dinner, class it up with selections from the raw bar, including oysters on the half shell ($9.95), shrimp cocktail ($11.95), and little neck clams on the half shell ($9.95). Seafood also makes a cameo in pasta selections such as the seafood ravioli ($18.95) or linguini with clams ($21.95). End on a pie note with The Waterview's dessert options, including lemon-meringue pie ($7.50) or a cannoli ($5.50).
45 Orchard Beach Blvd.
Port Washington
New York
---
---
Restaurant Deals - Recently Expired
---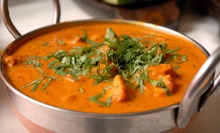 Traditional Indian dishes, including an extensive vegetarian selection, served inside an elegant dining room outfitted with Indian artwork
---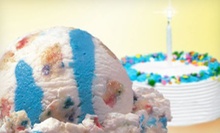 Caramel popcorn or ice-cream cakes made with creative flavors such as green tea and red bean
---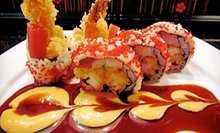 Japanese, French, and Thai cuisines overlap culinary worlds; voted among the top of Long Island's fusion restaurants
---
---