Madison, IN Health and Fitness
---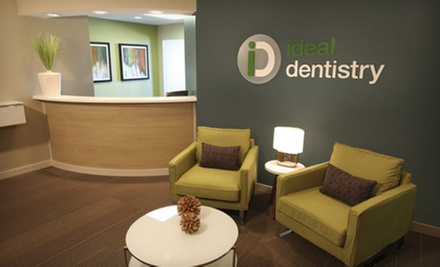 ---
Recommended Health & Fitness by Groupon Customers
---
The Five Seasons Family Sports Club houses tennis courts, a dining area, fitness facilities, swimming pools, and a full-service spa under one roof. Within air-conditioned indoor courts or on outdoor clay courts, racquet slingers compete in friendly bouts to sharpen swings, refine backhands, and showcase grunting abilities. Members can also break a sweat in exercise areas speckled with modern cardio equipment and weights or cool off in an Olympic-sized pool with diving wells and wading areas. Before meeting others for a postgame beverage at the lively café, clients can wander to the spa for a relaxing massage or partake in a sports workshop to gain a firm grasp on game mechanics.
345 Thomas More Pkwy.
Crestview Hills
Kentucky
859-341-3687
Director Indu Bala Bhardwaj of It's Yoga uses her nearly four decades of experience to guide a team of skilled yoga practitioners as they help pupils achieve holistic harmony and physical relaxation with a daily schedule of Vinyasa, Hatha, and Ashtanga yoga classes. The studio's brick walls, lilac accents, and carpeted floors envelop aspiring yogis as they employ measured breathing techniques to fluidly vogue through an exhilarating series of Ashtanga and Hatha poses during Vinyasa Flow 1 classes. Integral Yoga guides students through chanting and meditative breathing exercises to ease mental and physical tension; Anusara Yoga gently lengthens limbs to correct posture and spinal alignment for students recovering from injuries or chronic bouts of noodlebones. During challenging Hot Yoga classes, students work their muscles and sinews through a set of limbering asana poses in a heated room, which helps facilitate flexibility and prevent students from confusing the mountain pose with the frigid ski-slope pose.
346 Ludlow Ave.
Cincinnati
Ohio
In addition to its extensive list of fitness classes and well-furnished workout studio, Revolution Fitness harbors a community of patrons seeking a healthier lifestyle and the desire to attain that goal with the support and camaraderie of others. The studio's predominantly female client base takes advantage of 20 pieces of cardio equipment—such as the Cybex Arc Trainer—featuring personal TV screens and 80 channels of entertainment.
Group fitness rooms host sessions of TRX training or Pilates reformer as ladies peddle toward their ideal physique on one of 20 cycles in the spin room. Offering a personalized approach to fitness without the arduous task of teaching a treadmill to speak your name, Revolution's certified trainers inspire patrons to actualize their goals with one-on-one support and motivation. And to supplement, an onsite nutritionist balances the physical training with professional advice.
4642 Ridge Ave.
Cincinnati
Ohio
513-272-2345
The instructors at Pendleton Pilates' four locations teach 125 classes each week, showing students how to elongate and strengthen their muscles on mats, inflatable exercise balls, and the studio's reformer machines. During each group or private session, instructors customize workouts that use a rotating selection of 500 core-focused movements developed by Joseph Pilates in 1945. Additional classes include sessions in which students use parallel ballet barres while performing Pilates exercises, as well as spinning classes at the Westchester location.
500 Reading Rd.
Cincinnati
Ohio
513-478-3232
After learning about you and your health, as well as address any questions you may have, Dr. Greg Thomas will give you a full examination supplemented by two x-rays to pinpoint where your pain propagates. Your treatment session will begin with a 10-minute rolling massage that will help you understand why the rolling pin in your kitchen always looks so relaxed. Then, using his hands (or if he's feeling mischievous, his gorilla gloves), Dr. Thomas will locate tight, taut areas in your soft tissues and apply a precise, gentle pressure to them.
152 Thierman Lane
Louisville
Kentucky
My Gym nurtures physical, cognitive, and emotional development in children while focusing on the specific needs of each age group. By making fitness fun, My Gym fights childhood obesity while simultaneously helping munchkins develop independence and social skills. The facility's professional, well-trained staff will keep up with your kids' boundless energy using heaps of enthusiasm and an internal perpetual-motion engine. My Gym offers parent participation classes for very young kids, broken down into little bundles (6 weeks to 6 months), tiny tikes (7 to 13 months), waddlers (14 to 22 months), gymsters (23 months to 2.5 years), and terrific tots (2.5 years to 3.25 years), as well as independent sessions for older groups up to 13 years of age.
657 S Hurstbourne Pkwy.
Louisville
Kentucky
---