Madison, IN Outdoor Activities
---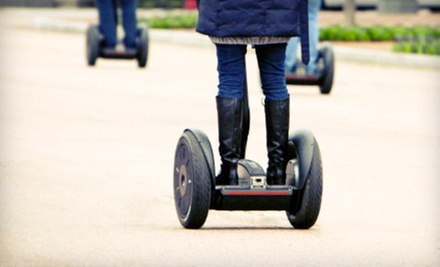 Central Business District
---
Recommended Outdoor Activities by Groupon Customers
---
Designed by renowned architect David Pfaff, the 27-hole championship golf course at Quail Chase Golf Club splits into three par-36 courses that wind through the area's lush scotch pine, maple, oak, and dogwood trees. Limber up stiff clubs at the course's practice facilities, which prep ungainly irons for an 18-hole run with bermuda-grass tees, a USGA practice putting green, and a reserved area for rehearsing pre-shot ritual baths. Golfers can strike through two of the club's three 9-hole courses, manipulating orbs past the angular detours of dogleg holes and around four water hazards during approximately 4.5 hours of play. Concealed cart paths obscure scenery-marring vehicles and help to keep play flowing by restricting fairway victory laps to every other shot.
7000 Cooper Chapel Rd.
Louisville
Kentucky
502-239-2110
Discovered by brothers Squire and Daniel Boone in the late 1700s, Squire Boone Caverns is a vast network of underground caverns filled with stalactites, stalagmites, and flowstone, all formed by the gritty sands of time. Rushing rivers and waterfalls carry more than a million gallons of water through the caverns each day, often accompanied by disoriented surfers and bewildered penguins. A trained tour guide leads visitors through the nearby woods and into a man-made entrance to the caverns, where lighted walkways take visitors through the same enchanted labyrinth discovered by the brothers Boone, winding past natural formations, the coffin of Squire Boone, and a goblin king played by David Bowie.
100 Squire Boone Rd. SW
Mauckport
Indiana
Designed by architect Buck Blankenship, the fairways of Shelbyville Country Club's 18-hole course circumnavigate a horseshoe-shaped lake and they gently rise and fall over the rolling hills of Shelby County. Narrow fairways lined with mature trees offset the course's relatively short 6,400-yard length, setting the tone for a round that rewards accuracy and course management over flashy drives and flame-decaled golf bags. A fully stocked pro shop lies at the course's trailhead, offering players the latest in clubs and gear, and a staff of two resident aces stands ready to adjust swings and impart strategic advice during private and group lessons. Along with the immaculate landscape, Shelbyville Country Club boasts two outdoor tennis courts and an Olympic-size pool featuring a gated kiddie pool and play area, all of which are patrolled by a lifeguard and Mark Spitz's mustache.
Course at a Glance:
18-hole, 6,331-yard course

Course rating of 70.2 from the farthest tees

Slope rating of 122 from the farthest tees

Four tee options:
47 Smithfield Rd.
Shelbyville
Kentucky
502-633-0542
Baseball in Louisville dates back to 1876 when the Louisville Grays began playing as part of the National League. Soon after the turn of the 20th century, minor league baseball arrived in Derby City and for 70 years, the Louisville Colonels commanded it. Their departure in 1972, however, led to a period of inactivity, as well as a period of unemployed umpires roaming the city shouting "SAFE!" at landing birds. Ten years later, baseball returned with the arrival of the Louisville Redbirds, who eventually became the RiverBats in 1998, and simply the Bats in 2002. Over the years this franchise has spent time as the affiliate of three big league teams: the St. Louis Cardinals, the Milwaukee Brewers, and its current affiliate, the Cincinnati Reds.
401 E Main St.
Louisville
Kentucky
502-614-4515
Along 1,000 feet of an indoor raceway, up to eight Sodi competition karts snake around bends and blaze through straightaways at speeds of up to 40 miles per hour. Instead of creating a typical tiny, circular path, the designers of Bluegrass Indoor Karting are proud to present a track that celebrates speed and skill. Their karts protect drivers from bumps and rolls with a three-point safety harness, bumper system, and no diving policy. They also design karts specifically for kids, which share the same specs as the adult karts but only max out at a speed of 25 miles per hour. From the 2,000-square-foot viewing area, guests can watch their friends chase down checkered flags, and the facility's 5,000 square feet of conference rooms accommodate youth birthdays and corporate events.
2520 Ampere Dr.
Louisville
Kentucky
502-297-9899
Tucked away near the banks of the Ohio River stands the other Sin City. Or at least it used to be, during the days when bootlegging formed a powerful underground economy. When a group of teachers and history buffs needed money for school service projects in Central America, they decided to raise funds by starting tours that explored this seamy history, according to the Knoxville News Sentinel. A few years and many local accolades later, knowledgeable guides continue expounding upon the town's rich history of mobsters, gamblers, and ladies of the night.
Tours stroll down Newport blocks littered with buildings once occupied by speakeasies, brothels, and the site of Al Capone's failed early restaurant career, Al Calzone. Along the way, guides tie the rich past to the rise of the modern-day gaming industry and Newport's connections to famous crime figures.
56 E 5th St.
Newport
Kentucky
---