Beauty & Spas in Maltby
---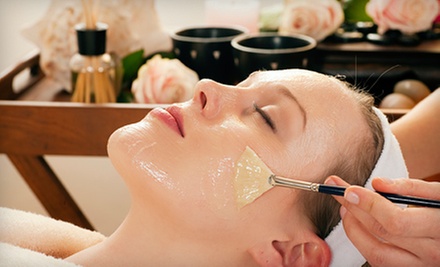 ---
Recommended Beauty & Spas by Groupon Customers
---
Chiropractic experts at The Vital Energy Center use the Myovision SEMG to detect vertebral subluxations by measuring the amount of electrical activity that muscles release when they're tense. Then they use their hands to give really good massages. Choose from three different hour-long, muscle-melting massages from Vital Energy's expert therapists (graduates of the Soma Institute of Neuromuscular Integration and the Wellspring School for Healing Arts). Vital Energy is the only place in Seattle where you can get an AMMA massage: an atypical, Eastern medicinal rub that includes nutritional advice, herbal therapies, and other health suggestions like "pecans may or may not give you eternal life" or "you should work out in my garage when I'm not home."
2033 10th Ave. E
Seattle
Washington
US
Contrary to popular belief and science, healthy human nails aren't supposed to grow; they should remain static, glossy, and the color of your choice. But most of us contracted a disease from playground equipment that makes our nails grow at alarming rates, lose their luster, cease to be our favorite color, and become unattractively translucent.
1216 NE 145th St.
Shoreline
Washington
US
Ambrosia MedSpa is a physical rejuvenation center where bodies seek restorative sanctuary far from the aging hands of gravity and time. A professional staff of therapists and aestheticians administers a variety of laser skincare treatments for youthful skin texture and pigmentation. Free beleaguered body parts from biology's aggressive follicles with three laser hair-removal treatments targeting the upper lip, chin, brow, ears, neck (front or back), underarms, bikini line, or areolas. Syneron Lasers provide state-of-the-art hair removal for all skin types through the gentle combination of radio frequency and optical energy, encouraging rogue hairs to end their leases early and join traveling folk-dance troupes. FotoFacial RF treatments improve complexions by smoothing over broken capillaries, fine lines, and other blemishes to transform the appearance of faces, necks, chests, and hands. Or reverse the aging process non-invasively with three ReFirme skin-tightening treatments. Jowls, necks, and eyebrows will achieve firmer skin and regain enough elasticity to continue breaking the falls of amateur acrobats.
9722 NE 119th Way
Kirkland
Washington
Today's Groupon offers retreat comfort for your winter bones with $100 worth of spa services at Eastlakes Urban Oasis Salon, Spa & Boutique for $50. Like a wanderer in a desert of Pacific cold, the Eastlakes Urban Oasis will unweary your seasonal weariness so you can display your flowing locks, glowing skin, seductive lashes, and relaxed muscles to the public.Urban Oasis: A calming beauty getaway in the middle of Seattle.Urban Mirage: Its address leads to a self-storage locker guarded by a barking dog and an ocean-noise alarm clock. You place $20 in a jar out front, but nothing happens.
2209 Eastlake Ave. E
Seattle
Washington
US
The Wellness Massage is a custom-tailored treatment that addresses your back's individual bothers. Aspects of Swedish massage, deep tissue massage, craniosacral massage, and sports massage can be incorporated into the knead, depending on your problems and preferences. Waking Life's individualized massages improve blood flow, stimulate the lymphatic system, relieve physical tension, and melt stress into a puddle of biodegradable papier-mâché in a clean, beautiful treatment room that's decked out with chocolaty velour curtains, perky wall sconces, and elegant floral arrangements.
1118 NE 47th St
Seattle
Washington
With upcoming summer music festivals and impromptu late-night synchronized swims, bare skin will be making its seasonal comeback once again. Fist pump to the next show with the confidence provided by a full arm wax ($45+) or underarm treatment ($25+). Wick the spring showers from your smoothened features with a full face wax (excluding brows, $35+), or decrease the speed of pondering by targeting just the chin ($20+). In the event that you attend a nervous public speech, remain confident even in imaginary attire with a full leg and bikini wax (from $80). A full list of services and prices can be found here.
345 Kirkland Avenue
Kirkland
Washington
---