Things to Do in Manhattan Beach
---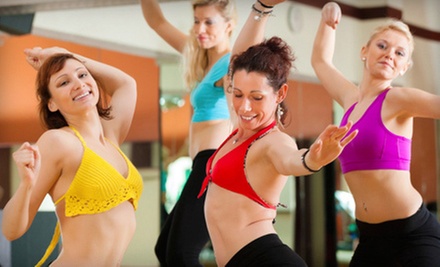 ---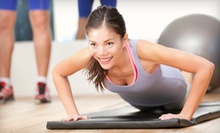 Designed by Terry Norris and Tanya Evans-Norris, circuit-training workouts mix boxing, kickboxing, core conditioning, and flexibility work
---
Recommended Things to Do by Groupon Customers
---
In 1956, a mining company sold some unproductive facilities to the County of Los Angeles, thinking it had taken everything worth taking from the land. The county wanted to reclaim the site as a natural habitat, but civic demands at the time dictated that it become a sanitary landfill. Then, in 1961, a group of private citizens headed by Frances Young convinced the Board of Supervisors to reclaim the site as a botanic garden. By April of that year, the one-time mine and former landfill bloomed with more than 40,000 donated trees, shrubs, and other plants, officially completing its rebirth as the South Coast Botanic Garden.
Today, the garden's 87 acres of land support more than 200,000 plants representing more than 2,500 different species, including 100 extremely rare mature plant specimens and globe-spanning plants from Australia and Africa. The robust growth sprawls across several theme gardens, including a dry-soil cactus garden, a traditional Japanese garden sculpted around centuries-old stone lanterns, and a Mediterranean garden inspired by the sultanates of antiquity. The diverse plant life provides shelter for an equally diverse population of birds and bugs, with 200 avian species spotted each year, matching the 200 yearly squeals from grown men who encounter a particularly large beetle.
26300 Crenshaw Boulevard
Palos Verdes Peninsula
California
310-544-1948
Contestants use more brainpower than brawn to master CityRace Urban Adventure Hunts. Taking place up to three times each month, these three-hour adventures combine the brainteasing clues of a scavenger hunt with the timed pressure of a footrace. Inspired by The Amazing Race, events send teams of two or four speeding through the streets of a Los Angeles neighborhood on foot, by car, or via other unique methods. Participants can explore the diverse architecture of Little Tokyo, steep themselves in history in 200-year-old Old Pasadena, and ski down Hollywood's snowbank-like piles of discarded screenplays. The team that finishes with the most correct answers wins a bronze trophy, assorted books and gift cards, and a picture in the Winners' Circle on the race website.
1023 Hancock Ave., Suite 115
Los Angeles
California
When animals are rescued from dangerous living situations or seized from the hands of smugglers, STAR Eco Station provides second chances at peaceful lives. The facility offers a haven for more than 200 rescued animals and educates the public as an environmental science museum. During public tours, guides lead guests through exhibits of rescued exotic animals, such as parrots, pythons, and wildcats, while explaining the habits, history, and New Year's resolutions of each creature.
The recipient of multiple awards from media and government agencies, STAR Eco Station also provides educational outreach programs to more than 40 California school districts and works in concert with conservation organizations such as the US Fish and Wildlife Service, Paw Project, and Heal the Bay.
10101 Jefferson Blvd.
Culver City
California
Buses coast down sunny avenues lined with palm trees and pastel-colored buildings. Many of these buildings boast complex histories—as music venues, film studios, boarding schools for stuntmen, and more—that synced audio tracks and charming tour guides divulge during Rockin Hollywood Tours' interactive excursions. On each tour, groups pass more than 70 sites around the streets of Bel Air, Beverly Hills, Hollywood, and West Hollywood. Guides expound on well-known landmarks such as the Hollywood sign, the Jim Henson Company lot (the former home of Charlie Chaplin Studios), and the Playboy Mansion. They also lead riders through musical history and Elton John's personal diaries as they pass venues including Whisky A Go Go, the Troubadour, and Capitol Records studios. Driving through residential areas, guides also point out the past and present homes of celebrities such as Elvis Presley, Frank Sinatra, Michael Jackson, Eddie Murphy, and Nicolas Cage.
6711 Hollywood Blvd.
Hollywood
California
800-701-7259
---