Things to Do in Manorville
---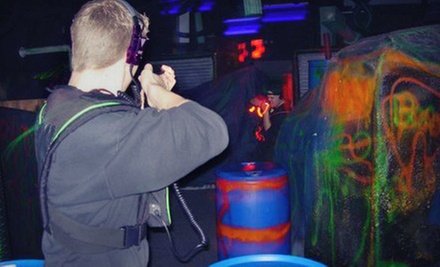 ---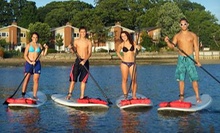 Use Today 8:00am - 12:00pm
---
Recommended Things to Do by Groupon Customers
---
Colleen Barrow has spent her entire lifetime seeking out and memorizing the coordinates of the most scenic sights dotting British Columbia's Southern Gulf Islands. Rather than trapping them in a photo album or enormous snow globe, the local explorer shares her finds with guests through ITT Wilson's Tours. By partnering with Wilson's Transportation, Barrow coordinates luxury bus tours to castles, lighthouses, botanical gardens, and wineries. With many of the tours, guests receive a midday meal such as rustic oven pizza served at an apple-orchard picnic site, or mutton legs aged to perfection in a castle's meat cellars.
1074 Pulaski St.
Riverhead
New York
US
Your excursion begins at the Moab Adventure Center, from whence the fearless adventure-teers will transport you to a calm stretch of the Colorado River. You'll get all the necessary rafting gear before you hit the rapids on the rafting adventure of a lifetime. Over the two-day journey, you'll drift over 100 miles of the river, tucked 2,000 feet within breathtaking sandstone formations, canyon mazes, and natural rock arches carved from lingering long-melted glaciers. You'll come across ancient Native American ghost-towns and camp overnight on the banks of the Colorado, where guides will prepare a freshly cooked dinner complete with delectable dessert before you retire for the night (roomy tents and cozy, elevated cots are included). At the end of the second day, a Cessna 5–7-seater aircraft will take you on a scenic hour-long flight over Canyonlands National Park and back to the adventure center in Moab.
1074 Pulaski St.
Riverhead
New York
US
Designed by legendary fairway-carver Robert Trent Jones Jr., Long Island National Golf Club Riverhead's 18-hole course layout runs along 6,838 yards of rolling terrain wreathed by farmland and vineyards. Throughout the round, each hole plots a path through a sea of knee-high fescue grass that sways in the wind atop fairway side mounds, channeling the look of golf's seminal Scottish courses. Water comes into play on four holes, promising a grim fate for wayward balls that don't speak catfish. Rated the course's hardest hole, the par 5 18th offers a dramatic end to the round, as clubbers must blast the ball 590 yards over a treacherously narrow fairway to reach the green. Alongside the grassy monolith, soaring drives lift off from a gallery of hitting stalls at the driving range, where players can smooth out herky-jerky swings and make clubs do calisthenics in preparation for their round.
Those looking to upgrade their golf garbs or replace a club damaged in a street fight with a gang of croquet mallets can head to the pro shop, which peddles apparel and equipment from top brands including Titleist, FootJoy, and Adidas. Post-round hunger meets its match at Bogey's Grill, which serves up savory grill fare and icy drinks to weary linksmen.
Course at a Glance:
Designed by Robert Trent Jones, Jr.
18-hole, par-71 course
Length of 6,838 yards from the farthest tees
Four tee options
1793 Northville Turnpike
Riverhead
New York
631-727-4653
From a perch on Long Island, airplanes cruise high above some of the most beautiful scenery in the world, including the sapphire waves of the Atlantic and the beaches of the Hamptons. But, though the views from the plane are pretty, the experience of soaring through the air above them is unforgettable. Just ask 516-Skydive's team of experienced instructors. They specialize exclusively in tandem jumps, making skydiving accessible and approachable to all jumpers, regardless of experience level. The staff keeps them safe by adhering to the strict standards of the United States Parachute Association, which enforces rigorous regulations, safety guidelines, and Top Gun code names for instructors.
115 Montauk Hwy.
East Moriches
New York
516-759-3483
The Survival Race's 5-kilometer track challenges racers to navigate a gauntlet of mud-laden terrain. Staggered waves of 300 runners each conquer military-style obstacles, wade through murky water, and slide through muddy trenches before reaching the finish line to celebrate at a shindig awash with delicious eats and smitten swamp monsters. Afterward, a Facebook album aids online nostalgia by showcasing dirt-caked athletes and their marshy feats.
3186 Sound Ave.
Riverhead
New York
At Aerial Fitness & Natural Wellness Center, students engage in exercises that employ body weight as resistance. During TRX-suspension and rope-climbing workouts, muscles become confused, meaning that they must continually adjust to different weight loads and the truth that dumbbells can't feel their love. Vinyasa and hot yoga classes also strengthen the body with the body itself. For instance, students hold a pushup posture during the plank pose, developing sleek, strong biceps while breathing deeply and quieting the mind.
The certified instructors give each student one-on-one feedback and support. This focused attention ensures that students practice safe, effective technique and stay motivated to push past their perceived limitations.
38 W Main St.
Riverhead
New York
631-591-3474
---