Beauty & Spas in Mansfield
---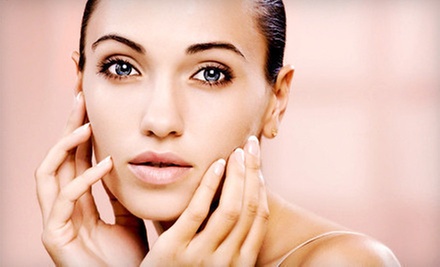 ---
Recommended Beauty & Spas by Groupon Customers
---
Patrons of Open Sky Day Spa enjoy masterful muscle molding at the hands of an experienced, licensed staff of relaxation physicists. You can opt for a 60-minute Swedish massage that utilizes light- to medium-pressured techniques to provide the most popular type of knead. It uses long, connective strokes and kneading to improve blood flow, stimulate the lymphatic system, relieve physical tension, and melt stress into a puddle of biodegradable papier-mâché. On the other hand, a 60-minute deep-tissue massage targets specific stress areas and uses focused pressure to relieve pain, realign the body, smooth out knots, and shoo out burrowed gophers.
1334 W 5th Ave.
Columbus
Ohio
US
The skilled scissor sorcerers under the direction of owner Christine Chamness are well-versed in reshaping the noggin hedges of both Fabios and Fabias. Men's cuts range from $25 to $35, and women's start at $35, price depending on lock length and solar-flare activity. Products used during your visit will bear a L'Oreal or Redken label—no generic Hairspray®-brand hairspray will be found in these battle stations. Any balance remaining from your Groupon can be carried over to your next visit or applied to other services (although Waldo's will not help you with your Pinewood Derby car, as this would be cheating). With Waldo's waxing services, reshape a gnarly brow for $15, or tame an upper lip for $10. The salon also offers a variety of hair coloring ($65–$130), including the handiwork of Balayage ($85–$140), and blow dry and styling services ($45–$60). Hair will be artfully snipped in accordance with the hair bearer's request. Waldo's offers a comfortable atmosphere to accompany its fantastical crew of scissor slingers, so you can feel relaxed while split ends meet timely ends and rustic 'dos undergo renovations.
755 N High St.
Columbus
Ohio
US
A Time to Spa provides a relaxing, Tuscan-style space inspired by Tusca to recharge human beings who seek an hour of transcendent escape during their busy week. Much like cookie dough that needs to have chocolate chips, eggs, flour, and sugar added to it as hungry bakers preemptively eat it, the human body is a vessel that requires cogent pampering if it's to ever survive. The experienced healing hands at A Time to Spa treat clients to blissful massages such as today's featured aromatherapy massage, a treatment that creates an olfactory oasis out of the combined effervescence of grapeseed oil packed with antioxidants and the complimentary essential oil of your choosing. As the pacifying scents travel from your nose to your brain, gentle manipulations reassure your muscles that relief is always within reach.
25556 Mill St.
Olmsted Falls
Ohio
US
Dramatics Hair Salon delivers excellent follicle fashioning with a premium on customer satisfaction from within its attractive and relaxing haven of hair-stylery. The experienced stylists will make your neck dome feel safe and secure as it undergoes its transformation. Both deals today include a haircut from a master hair technician with more than ten years of experience who can provide your head with a newly shaped pinnacle for winter hats to climb and grandfathers to pat. For the truly adventurous who are tired of their hair blending in with the dining-room wallpaper, a partial highlight will instill refreshing, subtle rays of color to flowing curls and skull tentacles. New hair is an excellent conversation starter and a fascinating way to get people talking about your new hair. Find a style that will complement an evolving winter wardrobe and look bedazzling under a crisp quilt of snowflakes.
15211 Detroit Ave.
Lakewood
Ohio
Sensational Smiles' Dr. Brian M. Mooney, a full-service dental practitioner, whitens discolored gumstones in less than an hour using Zoom! technology. During the 45-minute session, the dentist lathers teeth with a light-activated gel to bleach away stains caused by coffee, smoking, and clumsy cocktail-party guests. The treatment's specialized light may cause heightened sensitivity in teeth, but any tingling will dissipate shortly after the procedure. After brightening their chatter factories up to eight shades whiter, clients take home a preventive-care package packed with goodies for the mouth, including a toothbrush, toothpaste, floss, lip gloss, and a stainless-steel mug. Sensational Smiles ensconces visitors in a spa-like setting lavished in leather sofas, soothing music, and time-killing books. A selection of complimentary beverages, sugar-free snacks, and fresh cookies show tasters that you care without having to swallow a dozen red roses.
6100 E Main St., Suite 100
Columbus
Ohio
614-759-1800
As a first-time client, your visit at Signature will begin with a consultation from its physicians, Dr. Marya Cassandra and Dr. Andrea Costanza. Dr. Cassandra attended Miami University and the Ohio University College of Osteopathic Medicine, while Dr. Costanza attended Chadron State College and the Kansas City University of Medicine and Biosciences. Together, they form a formidable blemish-busting, skin-moisturizing duo, just like that old detective comic, The Exfoliator & His Young Sidekick Fancy-Face. Signature was recently featured in ABEC'S Small Business Review praising the company for its "state-of-the-art facility with young, vibrant physicians who strive to make every patient's experience unforgettable".
3853 Trueman Court
Hilliard
Ohio
---
---
Beauty & Spa Deals - Recently Expired
---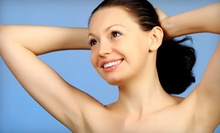 Veteran cosmetic therapist vaporizes unwanted hairs at rate of 100 per second with speedy Gentlelase laser treatments
---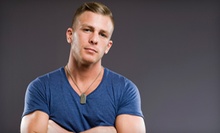 Low-level-laser energy device is designed to stimulate growth in living hair follicles
---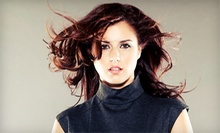 Deep conditioner repairs damaged strands and preps locks for chic cut and color treatment
---
---