Restaurants in Mansfield
---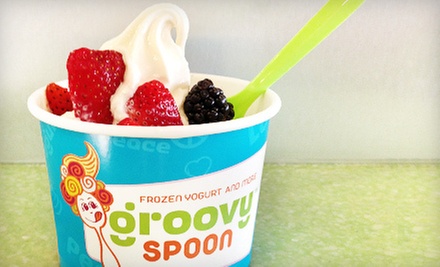 ---
Recommended Restaurants by Groupon Customers
---
The most famous offering on King Gyros' menu is the Big Fat (and presumably Greek) Gyro ($7.99), an extra-large pita packed with 12 ounces of thin-sliced gyro meat and topped with gyro sauce, diced tomato, onion, banana peppers, black olives, and lettuce. If that isn't Greek enough for you, try the souvlake gyro ($4.19+), which is a gyro wrapped around a skewer of filet-mignon tips. You can order them by the sack (up to $34.95 for five BFGs), like Socrates always did, or with a side of fresh-cut chili cheese fries ($3.69).
400 S Hamilton Rd.
Columbus
Ohio
The service is somewhere between leisurely sit down and blazingly fast, a perfect compliment to the restaurant's middle-ground nature, though the menu definitely takes the high road. It's full of the eats that little Italian schoolchildren dream about at the moderate prices papas and mammas sing about in the shower.
1344 Cherry Bottom Rd.
Gahanna
Ohio
US
Like an overzealous mama bird, The Brown Bag Deli has been feeding hundreds of hungry mouths over its 30-plus years in existence. Join the nest with today's deal: for $5, you get $10 worth of sandwiches, soups, salads, and more at this German Village mainstay. This is a popular lunch spot, but it's also open for dinner. Please don't neglect dinner, as he hates when his little brother gets all the attention and will most likely react by putting mashed potatoes in your hair while you sleep.
898 Mohawk St
Columbus
Ohio
US
Even though they lose each year's Revolutionary War re-creation, the British maintain at least one outpost in the Eastern Standard time zone. Visit Cleveland's Little England with today's Groupon, which gets you $15 worth of healthy lunch fare for $7 at Picc-A-Deli Café in Westlake. This Groupon is good for dine-in or takeaway (that's carryout in English).
25022 Center Ridge Rd
Westlake
Ohio
US
Meal planning causes stress. Stress sheds hair. Hair in meals sends food back to kitchens and demands a refund, causing more stress, more hair loss, and eventual universe-destroying "Möbius Incident." Satisfy your family while avoiding culinary mishaps and hassle with today's ready-to-cook Groupon. For $36, you get three easy and delicious pre-prepared meals (that serve four to six people) from Cooking Thyme, a $66 to $72 value. Though Cooking Thyme also offers meal preparation classes, today's deal gives you the entire flavor with none of the work. Simply stop in to pick up your meals, keep them frozen until you're ready to eat, and heat them up.
25076 Center Ridge Rd.
Westlake
Ohio
Originally conceived as a rationale for the recently invented sliced bread, the hot dog revolutionized the way Americans eat and make juvenile double-entendres. You'll learn this and many other hot dog–related facts with today's Groupon: for $5, you get $10 worth of fun-loving comfort cuisine at The Acme Hotdog and Sausage Company for $5. Don your most mustard-stained T-shirt and saddle up your ballpark appetite for six to eight bites of historical dog decadence.
4989 Cleveland Ave.
Columbus
Ohio
---