Things to Do in Maple Heights
---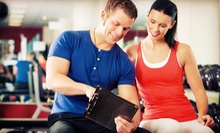 Certified personal trainers customize 60-minute workouts for individuals or small groups
---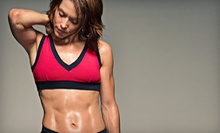 Group cardio, group cardio toning, and Zumba classes help clients burn calories, improve stamina, and tone muscles
---
Recommended Things to Do by Groupon Customers
---
During the days of antiquity, artisans often recorded major cultural and historical events on the sides of their intricate pots. Although books and computers took over most of the archiving duties, the practice of painting ceramics as a means of commemoration continues today. At Kiln Pottery, shelves of uncolored pieces await the inspiration of local artists and artists-to-be. After grabbing the necessary supplies, guests add their touch to one of the hundreds of available pieces, including platters, mugs, and bowls. Those interested in building their own creations can opt for a class in hand building clay or pottery wheel throwing. A series of workshops focuses on specific projects, such as fusing glass night-lights, weaving clay baskets, or exploring where ceramic babies come from. Sessions are open to kids and adults, and can be reserved for groups or parties.
203 E Royalton Rd.
Broadview Heights
Ohio
In 1880, the final fasteners and sleepers on the Valley Railway were tightened into place. It wouldn't be long before a billowing cloud of steam announced the arrival of the first train running through the Cuyahoga Valley, a territory that had served as a passageway for foot traffic for thousands of years. Over the next century, the railway contributed to the growth of commerce between Akron and Cleveland, changing ownership multiple times, and transforming from a freight train, into a passenger train, back to a freight train, and finally into a UFO.
Now celebrating its 30th year of passenger-rail service, the Cuyahoga Valley Scenic Railroad transports sightseers over the historic rails through 33,000 acres of land owned by the National Park Service. With a year-round roster of trips, including wine- and beer-tasting excursions, passengers can set forth on morning, afternoon, and evening journeys that sweep past meadowlands, pinery, and rivers and give glimpses of native wildlife, such as fox, deer, bobcat mascots, and owls.
7900 Old Rockside Rd.
Independence
Ohio
330-657-2000
Founded by sports enthusiast and former adolescent Rick Hart, Jump Start Sports works to enrich pupils' childhoods by developing useful life skills through athletics. Qualified counselors employ their wealth of experience working with children to help campers learn teamwork and fair play as well as the fundamentals of fielding baseballs, scoring soccer goals, or synchronizing pom-pom work. A course structure built around age-appropriate activities, group play, and free electives ensures that students never get bored, and an 8:1 pupil-teacher ratio enables one-on-one assistance to young champions as they practice the graceful art of pitching or the scheming intrigue of free-agent contract negotiation.
10084 Ravenna Rd.
Twinsburg
Ohio
330-656-0090
---