Things to Do in Marblehead
---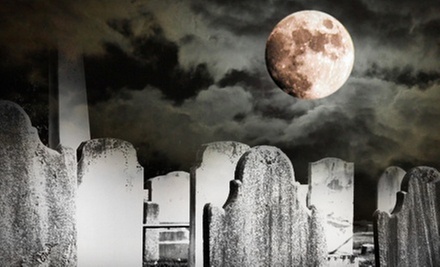 ---
Recommended Things to Do by Groupon Customers
---
Click above to buy tickets for the Boston Derby Dames August 15 games. Click here to buy tickets for the Boston Derby Dames July 18 games.
99 Fordham Rd.
Wilmington
Massachusetts
US
At Paradise Mini Golf, friends and families guide colorful golf balls through an 18-hole oasis of zigzagging putting greens and tropical obstacles. The course's river exposes orbs to the treachery of a flowing stream on multiple holes, and a 35-foot-tall tree house gives local birds a chance to cheer on putt-putters or stock up on nourishing golf balls for winter's hibernation. After a round, golfers can stop by the koi pond and feed the fish at the feeding station or visit the ice-cream stand. Visitors looking to expand their golf game beyond the mini domain can drop by the Paradise Driving Range to hone lengthier swings.
25 Lonergan Rd.
Middleton
Massachusetts
978-750-4653
Boston Bowl buffs and polishes 20 lanes to accommodate fat tenpins and 14 lanes for their thin, stern candlepin cousins, ensuring smooth trips for the spherical projectiles eager to greet them. While groups of two and clans of four frolic beneath a multicolored bowling mural, automated scoring screens dutifully account for every pin conquered, awarding extra points for any particularly stinging impression of another bowler's form.
820 Morrissey Blvd.
Dorchester
Massachusetts
617-825-3800
Founded in 2007, A Far Cry is a self-conducted chamber orchestra made up of 17 young professional pluckers and bow-wielders, known as the Criers, who have played alongside cellist Yo-Yo Ma and rock band This Will Destroy You within the last month. The New York Times proclaims that the orchestra "brims with personality" that yields "performances of such passionate involvement," and the Boston Globe writes that "members of the conductor-less string orchestra love nothing more than to throw themselves into a musical phrase with vital conviction." The collective pushes the boundaries of orchestra repertoire, eschewing the tradition of smashing their instruments on a gong after each performance while favoring collaboration and rotating leadership. This particular program features Shostakovich's dark Eighth Quartet, John Adams's Shaker Loops, and the premiere of double concerto K2, with fiddler Kip Jones and bassist Karl Doty. Racking up more than 200 of those performances so far, the ensemble has also released three albums and is the chamber orchestra in residence at the Isabella Stewart Gardner Museum, which often entails serving as live statues to fill in for artwork that's being restored.
30 Gainsborough St.
Boston
Massachusetts
617-585-1260
The Isabella Stewart Gardner Museum has been a bastion of art and culture since it was founded in 1903. The building, inspired by and designed after a 15th-century Venetian palace, contains three floors of galleries surrounding a garden courtyard that remains verdant with plant life from the dawn of spring through the darkest, most subatomic depths of winter. Gardner, who founded the museum, spent her life curating and encouraging the art collection, which contains more than 2,500 objects, including paintings, sculpture, textiles, illuminated manuscripts, and rare books lifted everywhere from ancient Rome to 19th-century France. While visiting this citadel of scintillating visions, witness landscapes by Whistler, Renaissance-era Flemish tapestries, and religious wood sculptures from 16th-century Germany. Exhibitions provide specific, detailed glimpses into varied subject matter; an exhibit on terracotta sculpture of the Italian Renaissance runs until May 23.
280 The Fenway
Boston
Massachusetts
The Brattle Theatre's screens have been glowing with an eclectic slate of films since 1953, but its cultural legacy stretches back to 1890 when it first opened as a live theater. Its productions seemed destined to eventually intertwine with the burgeoning Hollywood industry, and today, the venue keeps its artistic roots alive by showing a full roster of classic, foreign, and independent movies. The cinema-savvy staff frequently bundles pictures into special repertory series—past programs have centered around a vast array of topics, ranging from tributes to Greta Garbo and Ingmar Bergman to a series of documentaries on Clark Gable's mustache. To bolster the cinematic experience, moviegoers snack on locally-made concessions including traditional box office candy as well as baked goods and beer.
40 Brattle St.
Cambridge
Massachusetts
US
617-876-6837
---