Education & Classes in Margate
---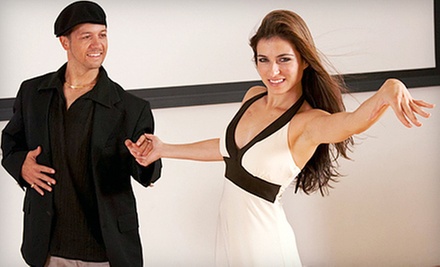 ---
Education & Classes Deals
---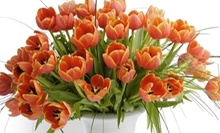 Colorful flowers, such as tangerine daisies, baby-blue hydrangeas, and pink and yellow roses, are arranged to your liking
Use Today 8:30am - 6:00pm
---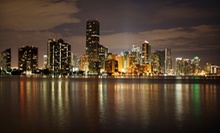 Hour-long lessons include a half hour of flight time in a Cessna under the guidance of a professional pilot
Use Today 7:00am - 5:00pm
---
Recommended Education & Classes by Groupon Customers
---
Wading through indoor heated pools, the instructors at British Swim School teach independent swimming skills to learners aged 3 months and older, adhering to a curriculum devised by British national swimmer Rita Goldberg. The 30-minute one-on-one sessions and small-group lessons, containing six or fewer swimmers, elucidate essential techniques for water safety and the importance of speaking fluent manatee. Swimboree (ages 3 months–3 years with parents) and Young Minnows sessions (ages 1–3 years without parents) teach wee swimmers basic water-survival skills, such as the back float. Turtle One and Turtle Two classes focus on freestyle, backstroke, and breaststroke maneuvers, honing more structured swimming skills in older kiddos. British Swim School's Shark courses enhance stamina and speed and teach even more demanding strokes, such as the butterfly and little-known mountain-goat flail. Certain British Swim School classes require parents to participate in the water or to supervise from the pool deck, and adults-only lessons allow grown-ups to refine their own abilities without the supervision of a toddler.
6861 SW 196th Ave., Suite 405
Pembroke Pines
Florida
954-747-7251
In Great Balls of Yarn's four boutiques, knitters and crocheters of all experience levels browse more than 20,000 balls of yarn, including luxurious fibers from Trendsetter and Noro as well as hand-dyes from Prism and Malabrigo. Talented fiber artists guide knitters and crocheters as they transform vibrant fibers into wearable works of art during beginner through advanced classes. Project-specific sessions focus on creating table runners, borders for blankets, and baby booties to keep wee ones' feet warm and steps soundless during midnight refrigerator raids. Amid the shops' soft lighting, tapestries intermix with shelves of color-coded worsted and washable yarns alongside cashmeres and silks. Great Balls of Yarn also arms textile technicians with needles, notions, and books full of inspiration and yarn-charming incantations.
8122 Glades Rd.
Boca Raton
Florida
561-482-8130
Children in goggles and swim caps emblazoned with United States Swim Academy's patriotic logo kick and glide through an indoor pool heated to a comfortable 91 degrees. Instructors help them practice proper body and head positions, as well as efficient arm strokes and kicks, following a curriculum developed specifically for children by founder Karen King, the former national director of SwimAmerica. Besides these courses for children, the academy's team of competitive swimmers and rescue professionals also leads classes for adults that emphasize safe aquatic habits, such as never swimming alone or chewing on pool noodles 30 minutes before going into the water.
744 Riverside Dr.
Coral Springs
Florida
954-509-0089
Under the leadership of Andy Raffa, the expert staff at Players Edge Academy teach the American pastime in a 20,000-square-foot indoor baseball mecca that shields players from heat, rain, and UFO abductions. Lessons and camps dispense expert advice from an all-star team of instructors, including former Yankees pitcher Jay Tessmer, who was with the team for the 1999 and 2000 World Series victories.
Taking to the indoor infield, students learn to hit, field, and pitch during lessons, clinics, and camps. Six batting cages sling fastballs, curveballs, and sliders to hitters, and in four of the cages, ProBatter PX2 pitching machines project a digital, life-size image of a pitcher onto a screen. The DVD-quality pitcher, synchronized with the incoming pitch, can be adjusted to the batter's height, skill level, and speed.
11411-C W Palmmetto Park Rd.
Boca Raton
Florida
561-672-7474
Guitars, banjos, and mandolins hang like artwork from Penny Lane's red walls, immediately capturing the eye with names like Santa Cruz, Eastman, and Gold Star, and indicating the shop's specialty in repairing, selling, and teaching a range of stringed instruments. Within this musical gallery, a deft staff lends its melodic expertise to fixing broken instruments—from guitar strings to bass necks—and promises to tackle any repair no matter how big or small.
Budding musicians—equipped with their own instrument or one from the emporium's vast stock—an sit down with a distinguished instructor, who teaches players of all ages and experience levels how to play classical instruments such as the piano and violin, or more obscure music machines, including the banjo and ukulele. The shop also hosts monthly jam sessions, allowing students to gather on the store's plush red couch and learn first-hand the important factors of group play, from keeping on beat to smashing guitars an arm's length away from others.
3045 N Federal Hwy., Suite 60F
Fort Lauderdale
Florida
954-566-8141
The sound of little limbs cutting into clear water with increasing confidence fills Quality Swimming's facilities, where instructors keep class sizes small in order to give individual attention and encouragement to each student. All instructors bear Red Cross certifications in CPR, standard first aid, and general lifeguard skills, and some hold additional honors such as degrees in infant teaching from the United States Swim School or certifications in instruction for developmentally disabled students. The trainers also undergo extensive training in Quality Swimming's in-house program, which includes observational sessions, seminars, and shadowing with senior teachers. Despite this intensive program, they continue to hone their skills year-round with local and national workshops, regular in-house refresher training, and international Marco Polo tournaments.
Students of all experience levels slowly grow to revel in the dreamlike effortlessness of movement through water in outdoor pools at three locations. Instructors pass on basic water-safety skills and more advanced swimming techniques, always with the principal aim of teaching students to exist comfortably within water and respect the pool noodle's natural ecosystem.
5601 Regency Lakes Blvd.
Coconut Creek
Florida
561-487-8276
---