Restaurants in Marietta
---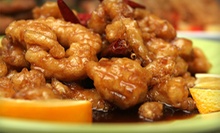 Chef prepares traditional & exotic Chinese dishes for dining duos
Use Today 11:00am - 2:00pm
---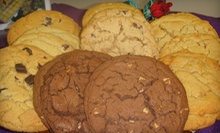 Chocolaty treats infused with caramel & peanut butter, espresso, or Rocky Road variety with marshmallow & nuts
Use Today 9:00am - 4:00pm
---
Recommended Restaurants by Groupon Customers
---
Do you waste hours in bakeries trying to decide whether you want to buy a full-sized cake or a cupcake? You're not alone. Recent bar graphs show that 78% of all Americans feel overwhelmed when deciding which baked good to purchase and often leave the store empty-handed. Your next visit doesn't have to end dessert-less. Commit the following chart to memory and deciding will be no problem:
905 Juniper St. NE, Suite 108
Atlanta
Georgia
US
You've had grits, but you haven't had grits the way Dogwood does them. Today's Groupon gets you $35 worth of food and drink for only $15 at the sophisticated southern food Midtown restaurant at 565 Peachtree St. Redefine grits with toppings like butter-poached lobster, fried oysters, pimento cheese, and ham. Grits are just one way Dogwood turns traditional southern specialties into modern marvels: its menu boasts twists like a baby arugula salad with pickled watermelon, fresh mozzarella, extra virgin olive oil, and balsamic reduction.
565 Peachtree St. NE
Atlanta
Georgia
US
Every week you come home from karate class looking for a place to hangout with karate classmates. Look no further because today's Groupon gets you a great time and great food at the great Midtown Tavern.
554 Piedmont Ave. NE
Atlanta
Georgia
US
Since founding Riverside Pizza in Lawrenceville in 1999, Al and Sandy Thompson have expanded their pizzeria business to a total of nine locations across the Atlanta area. The Thompsons oversee each shop, ensuring that pizza chefs top the day's dough with homemade sauce and real cheese grated by real cows. Besides loading pizzas with everything from sausage and mushrooms to barbecue chicken, the Riverside crew assembles roast beef, club, and Italian–style sandwiches alongside caesar and greek salads.
4316 Lawrenceville Hwy.
Tucker
Georgia
He may sometimes be busy appearing on CBS' Better Mornings Atlanta, but Who's Got Soul Southern Café founder and head chef Keith Kash is so serious about food, his restaurant has its own mission statement. Emphasizing attention to detail and a love of food in each dish, Keith and his café staff stand by a commitment to cooking only high-quality foods with an emphasis on family and cultural traditions. At two locations, guests can choose meals of catfish, ribs, wings, or sandwiches, many of which come with a choice of sides, such as slaw, potatoes smashed with an organic anvil, and steamed cabbage with carrots.
3818 Covington Hwy.
Decatur
Georgia
Authentic Chinese, Thai, and Malaysian dishes dusted in spices and doused in curries make noses curious and mouths water as diners peruse a menu of more than 100 Asian fusion items. Inside the restaurant, walls the color of green tea adorned with bamboo-shoot silhouettes surround customers devouring dishes such as Malaysian curry chicken served in a clay pot with potatoes, onions, and string beans alongside general tso's chicken glazed with spicy sauce. Bright-red box letters spelling Malaya light up nightly to draw in diners, and speedy staff members zoom delivery orders to offices, kitchen tables, and opera balconies.
857 Collier Rd. NW
Atlanta
Georgia
404-609-9991
---