Martinez, GA Health and Fitness
---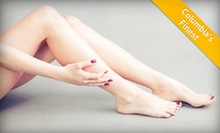 Licensed aesthetician passes noninvasive lasers over the legs to heat targeted blood vessels and reduce the appearance of spider veins
---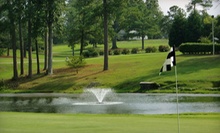 Water comes into play on nine holes at challenging but fair 6,530 yd. course characterized by rolling fairways and generous greens
---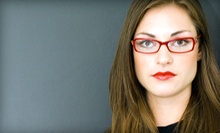 Prescription single-vision, bifocal, or sunglasses lenses fit into frames from brands such as Ray-Ban, BCBG, or Burberry
---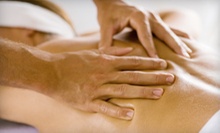 Chiropractic doctor with more than two decades of experience alleviates lower-back pain, injuries, and headaches
---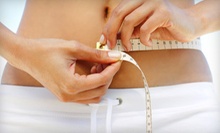 Angel of Water open system rinses the colon with water purified by UV light & warmed to body temperature; foot detox draws out toxins
---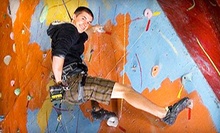 Climbing gym features 45-foot tower and two bouldering caves; access to workout facility and traditional fitness classes
---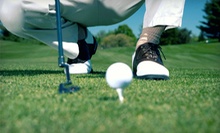 Golfers gain discounts at 14 area courses, a golf-ball stencil, and a one-year subscription to Golf Digest magazine
---
---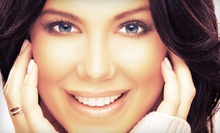 South Carolina native Dr. Christopher LaTorre thoroughly cleans teeth and creates custom trays for at-home whitening
---
Recommended Health & Fitness by Groupon Customers
---
At its two Columbia locations, Plex Indoor Sports aims to provide complete indoor recreation with artificial-turf fields, ice arenas, inflatables, basketball courts, family entertainment center, and full-service cafe. Both facilities offer after-school programs providing access to soccer, football, and lacrosse programs, ensuring that children learn the proper techniques required to work toward goals and play safely. Total-fitness classes are also available throughout the week, highlighting invigorating methods such as yoga, Zumba, and hip-hop aerobics. The Sandhills location hosts a roller-skating rink, and the Irmo location houses an NHL regulation-sized ice rink with public skate times in between hockey games and practice sessions of the local ice-fishing team.
A 30-foot rock-climbing wall towers over the Family Entertainment Center, granting visitors an elevated view of a facility packed with wall-to-wall inflatables and family activities. Visitors can roller skate, set new high scores at the arcade, or attempt to stay atop a mechanical bull. Other attractions include bungee jumping, a rock-n-roll ride, and more.
741 Fashion Dr.
Columbia
South Carolina
803-360-7300
Blue Root Acupuncture's licensed acupuncturist Angela Soto calls upon her extensive knowledge of medical and herbology practices when enhancing customer well-being during each of her facility's health services. Treatments range from traditional acupuncture visits⎯which can be used to stimulate circulation, influence the release of neurotransmitters, and pop the bubble wrap that was distracting the immune system from operating properly⎯to treatments that include Energy Light Rejuvenation and fire cupping. Angela also specializes in multiple types of massage, including Swedish and deep-tissue approaches as well as tui na massage, a form of Asian bodywork that helps to balance energy flow in an attempt relax muscles while reducing fatigue and stimulating the lymphatic system.
711 E Main St. , Suite G
Lexington
South Carolina
At Snap Fitness' 24-hour gym, guests come and go armed with their access keys and are able to work out at their convenience. Around the gym, rows of cardio machines and stacks of free weights stand by as personal trainers show guests the most efficient ways to pump iron and bench-press their old refrigerators.
843 Polo Rd.
Columbia
South Carolina
Designed by prolific course architect Willard Byrd, Timberlake Country Club's 18-hole course plots a 6,579-yard trail across a Lake Murray peninsula as it dips southward into the glassy waters. Picturesque views of the lake abound throughout the round—because of its proximity to the lake, the club offers free docking and shore-side pickup for those who wish to arrive by boat or seahorse—and the supersized pool's watery fingers come into play on seven holes. Rounds culminate with dramatic flair at the signature 18th hole, a 483-yard par 5 where a mid-fairway water hazard looms on the business end of a blind tee shot, raising the stakes for players who unsheathe their driver in the hopes of reaching the green in two.
Alongside the grassy course, neon yellow orbs slice through the air at Timberlake Country Club's tennis courts, where tennis pro Mark Gardiner teaches students to hit a forehand passing shot or incite an earthquake with a deafening grunt. The club also houses diverse dining facilities to curb appetites or host social events.
222 Timberlake Dr.
Chapin
South Carolina
803-345-9909
Youth, amateur, and professional boxing. MMA fighting and jujitsu. Fitness bootcamps centered on throwing a good punch, and classes that help you find your fighting stance. Fight Club University's team of professional boxers, MMA fighters, and personal trainers teach all these skills and more, as well as helping develop self-confidence, strength, and common sense in young people through the S.T.R.O.N.G. program. Newly toned and slim patrons strut out of the gym past a forest of equipment that includes heavy bags, medicine balls, and jump ropes. Instructors suggest that the courses can help bolster overall health, a sense of timing, and hand-eye coordination.
1311 Rosewood Dr., Suite B
Columbia
South Carolina
Nestled several miles north of Augusta National Golf Club, the 27-hole course complex at Mount Vintage Plantation Golf Club resembles golf's most hallowed grounds in ways that extend beyond geographical proximity. Designed by Tom Jackson, the course rolls through curtains of carolina pines, speckling nearly 2,000 acres with white-sand bunkers and scenic water features that test the accuracy of every swing.
The two original nines, the Chester and the Vintage, shine with visually stunning vistas and elevation changes—on the Vintage course alone, 8 holes boast a rise or fall of 30 feet or more. Opened in 2008—eight years after its forebears—the Independent course puts water in play on all but 1 hole, testing golfers' abilities to manage high-pressure shots or skip balls close to pins.
215 Mt. Vintage Plantation Dr.
Augusta
South Carolina
---