Things to Do in Martinez
---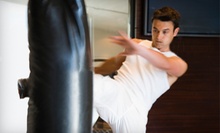 Brazilian Jiu Jitsu and kickboxing help students get in shape while learning self-defense moves; classes meet six days a week
---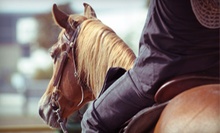 60-minute lessons instill proper horseback-riding fundamentals in disciplines of Western pleasure, English pleasure, and timed events
---
Recommended Things to Do by Groupon Customers
---
Inside South Carolina's 47 state-registered parks, visitors explore secluded forest trails, sweeping cerulean lakes, roiling saltwater surfs crashing on white beaches, and streams and rivers overgrown with thick canopies of trees. The protected areas, many of which were assembled nearly a century ago by the Civilian Conservation Corps, encompass more than 80,000 acres and span turf from the rambling Blue Ridge Mountains to the sandy Atlantic-coast beaches. Abundant activities for guests include canoeing, fishing, mountain biking, horseback riding, and accidentally startling long-forgotten lumberjacks wearing headphones.
Visitors experience colonial history up close at some parks, where registered historic homes, plantations, and landmark buildings stand preserved or in their natural state. These structures grant a glimpse into the lives of European settlers, Native Americans, and African Americans through building tours, archaeological collections, and live history demonstrations. Overnight camping is available at many parks, ranging from primitive campsites to cabins, villas, and tent sites that offer running water. Much like a scientist designing a soda-can-powered robot, park administrators follow a rigorous recycling program to ensure the preservation of the wilderness.
1591 Resort Dr.
McCormick
South Carolina
866-345-7275
Winding through a dense assemblage of mature hardwoods and vibrant carolina pines, Hidden Valley Golf Club's 18-hole course spans 6,757 yards of immaculate greenery. The rolling midlands terrain challenges golfers with testy sand traps, drive-impeding tree lines, and shape-shifting greens. Though the pristine par 72 takes the form of a relatively difficult layout when played from the tips, the course graciously sprouts four tee options to cater to players of all abilities. Groups hunt birdies and eagles from the comfort of a golf cart, which nimbly navigates the cart path, fueling itself by absorbing the life forces of discarded tees.
Course at a Glance:
18-hole, par 72 course
Length of 6,757 yards from the farthest tees
Course rating of 72.1 from the farthest tees
Slope rating of 127 from the farthest tees
Four tee options
147 Excaliber Ct.
Gaston
South Carolina
803-794-8087
With the butt of a 12-gauge shotgun pressed against his shoulder and his eyes searching the skies for game, Bobby Kilgus's solitary hunting expedition was interrupted by something of an epiphany: suddenly, he had the impulse to transform his family farmland into a golf course. Though the instinct may have been dismissed by most people of his ilk—he had only played golf once in his life—Bobby and his wife set to work, researching the ins-and-outs of course design and enlisting the help of construction company owners to clear and sculpt the rugged earth. By 2003—a mere four years after he first saw visions of splendid fairways dancing atop the barrel of his shotgun—the Kilguses opened a 9-hole course, only to see it grow it into a full 18-hole course in 2007, hastened by tireless work and a steady diet of pureed fairway smoothies.
Eight years of toil culminated in a 5,822-yard, par 72 course that embodies down-home charm and challenging course play. With water in play on six holes, Bobby's grassy brainchild presents players with a number of tricky shots, including a 131-yard, blind tee shot into a completely hidden green at the par 3 13th hole, where it can be said that players—not unlike the course's architect—must take a leap of faith.
Course at a Glance:
18-hole, par 72 course
Length of 5,822 yards from the farthest tees
Course rating of 67.5 from the farthest tees
Slope rating of 116 from the farthest tees
Three tee options
688 Till Rd.
Cope
South Carolina
803-536-5888
---