Shopping in Mashpee
---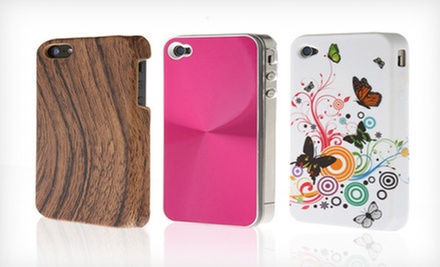 ---
Recommended Shopping by Groupon Customers
---
Owners Jed and Jessica Leach established Opt Eyewear Boutique in 2010, and set out to bring luxury sunglasses, frames, and lenses from all corners of the globe back to their Providence shop. Their ever-growing stock includes eyewear from renowned brand names—such as Prada, Lafont, and Ted Baker—as well as the latest styles from independent manufacturers. Most recently, they've shifted their focus back onto regional soil, carrying products crafted by local students and startup companies such as Arborglass. They help shoppers navigate the selection inside their newly renovated store, decorated with sleek wood floors and mod white furnishings that recall boutiques found sprinkled across London and the inside of Martha Stewart's mind.
138A Wayland Ave.
Providence
Rhode Island
401-490-0200
The staff at Advanced Vision Center stays up-to-date with trends in eye care, from the latest diagnostic technology to the most sought-after ocular fashions. The crew employs modern digital equipment during comprehensive eye exams, and within about an hour, pairs high-tech lenses with frames from high-end designers such as Mykita, Oliver Peoples, Gold & Wood, and Ray-Ban. They also stock a wide variety of contact lenses for people who hate explaining to their children that taking glasses off creates the exact opposite effect as when Clark Kent does it.
The team includes a certified specialist in orthokeratology, a nonsurgical technique that gently reshapes the cornea with custom-designed retainer lenses that clients wear as they sleep.
423 Paradise Rd.
Swampscott
Massachusetts
339-440-5105
Glitter flashes on a set of rainbow-hued fairy wings. A pale pink peony headband adds a splash of color to infant ensembles. Whimsical and feminine, Gigi's Glitzy Boutique's collection of apparel and accessories appeals to the fairy-tale sensibilities of many young girls. The boutique reflects the vision of its owner, Angela, a mother of two who grew weary of searching the Internet for fashionable children's attire.
Angela strives to create a playful, tyke-friendly environment at Gigi's Glitzy Boutique: the walls are bright pink, and tissue-paper flowers hang from the ceiling. Her shop also hosts princess-themed birthday parties, replete with storytelling and seminars on how to negotiate interest rates with the tooth fairy. Additionally, the boutique houses Shear Glitz Salon, which offers kid-friendly treatments including feather extensions and temporary glitter tattoos.
85 Sandy Bottom Rd.
Coventry
Rhode Island
Nestled in the historic jewelry district in Providence, Domaine Designs Outlet has been earning its prime location for the last 7 years. The unique loft space glistens with a wide range of accessories to attract those of any age and style. Weekly deliveries of sparkling wearables quickly find their way into the hands of fashion-forward visitors. Items such as faux antique baubles, statement necklaces, and hammered-gold rings catch the eye of any passerby. A large selection of earrings are available, and visitors garb their wrists in gleaming bracelets to see which best accents their favorite ensemble or draws attention to their newly tie-dyed hands.
18 Imperial Pl.
Providence
Rhode Island
401-490-4751
AlwaysFits.Com abounds with quirky gifts and novelties suitable for recipients of all ages. Eschewing complex internet interfaces based on hieroglyphs and calculus, the site offers a straightforward online ordering system, which allows customers to click through hundreds of unusual products––from giant 5-pound gummy bears to Abraham Lincoln finger puppets to avocado necklaces. AlwaysFits.Com further simplifies the gift-giving process with pages of suggestions based on tastes or personalities, along with comprehensive gift baskets with themes such as office life, marriage, and mustaches.
400 West Cummings Park, Suite 4270
Woburn
Massachusetts
781-281-1665
---