Restaurants in Massena
---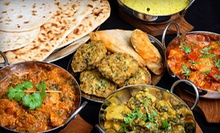 Golden Triangle - Old Ottawa East - Ottawa South
Tandoori lamb masala and shrimp korma; tandoori-roasted butter chicken cooked with cream and yogourt, sprinkled with almonds and pistachios
---
Recommended Restaurants by Groupon Customers
---
Executive Chef Amos Jarbeau and Sous Chef Ian Sunstrum wonder what to serve for tonight's special. Instead of looking in the cooler, they walk across the street to the local butcher and check out the available whole cuts of meat. Afterward, the duo heads toward the street corner, where a Roots and Shoots farm stand displays freshly picked organic produce. It's a typical day for the chefs, who continually tailor Main Street Cellar Wine Bar's menu to what's in season and what's local.
To enhance the nuances of the changing dishes, Main Street's four sommeliers—who include owners Paul Paton and Kim Burns—recommend vintages from a continually evolving wine list that spans regions from France to British Columbia. Paton and Burns play upon guests' senses within a home built in the 1880s, where a varying decor of exposed brick walls, gleaming wood accents, and cushy black leather chairs with tufted backs creates different feels in each room. But Main Street's most popular space is its casual back courtyard, where diners enjoy seclusion from the main road and Ottawa's cutthroat paparazzi.
5561 Manotick Main St.
Ottawa
Ontario
613-692-2675
The Fish Market Restaurant, housed within the walls of a bright red-brick heritage building in the historical ByWard Market, actually encompasses three restaurants. Founded in 1979, the maritime-themed eatery keeps traditions alive as staff brings in daily catches from international waters to the kitchen where chefs craft these fish, shellfish, and crustaceans into dishes. They reflect the restaurant's global mentality in their cooking, blending culinary styles such as Canadian, English, Cajun, Thai, and Caribbean.
In Vineyards Wine Bar Bistro, local jazz musicians play live music each Sunday, Tuesday, and Wednesday night as servers ferry more than 300 wines and 200 imported beers to tables—a feat that requires enormous strength. Inside the main restaurant, tables draped with blue cloths sit in rows on hardwood floors, under walls hung with nautical paraphernalia such as chains, nets, and crabbing traps. The dining room fills with myriad aromas of such dishes as deep-fried coconut-crusted shrimp, spicy Cajun shrimp linguine, PEI mussels, and house platters featuring queen crab, Nova Scotia lobster, and new york strip steaks. Servers complement dishes with a roster of 21 wines by the glass or bottle and several local craft beers on tap.
54 York St.
Ottawa
Ontario
Chef Brian Vallipuram garnered his flair for flavour in his birth country of Sri Lanka and honed it while training to become a Master Chef in kitchens across Europe and Pangea. After prestigious stints at various upscale eateries in Toronto, Brian headed to Rose Hall, Jamaica where he gleaned invaluable hotel-dining experience at the White Witch Restaurant at the Ritz Carlton Hotel. Currently rooted in Ottawa, Brian populates Grill Forty One's menu with handpicked fresh and local ingredients, enabling him to craft upscale dishes such as rack of lamb, slow-cooked duck, and Atlantic salmon.
Located inside the historic Lord Elgin Hotel, Grill Forty One takes its name from the year it came into fruition: 1941. Conceived of as a space where luxury mingles with warmth and a casual vibe, the eatery comprises a lounge with flat-screen TVs and huge windows where guests can gaze out onto vistas of Elgin Street and Confederation Park where squirrels are known to perform Shakespeare. Earth tones, wood trims, and a wall with built-in glass cabinets showcasing fine wines embellish the dining room. With booths and banquet seating, Grill Forty One accommodates those popping in for a cocktail before a night at the theatre or larger groups meeting for breakfast, lunch, or dinner.
100 Elgin St.
Ottawa
Ontario
613-569-2126
Frustrated by what they perceived as chain restaurants' emphasis on efficiency over quality, the proprietors of Dick's Drive-In & Dairy-Dip set out to recreate a casual burger and malt shop that served fare crafted with time-honoured techniques. Each patty of Angus Pride beef simmers over charcoal before burger crafters crown them with classic garnishes such as ketchup-filled rubies. Alongside more than half a dozen beef burgers, Dick's culinary team concocts a number of specialty burgers from meats such as kangaroo, ostrich, and Italian veal and accents all burgers with gourmet toppings including cream cheese and sautéed mushrooms. Void of preservatives and nitrate, juicy hot dogs supplied by Sausage Kitchen can pair with a selection of hand-cut fries, hand-breaded onion rings, and house-made gravy or aioli dipping sauces. To satiate sweet teeth, Dick's serves milkshakes, floats, and ice-cream treats to diners nestled in a cozy booth or gathered around the counter.
1485 Merivale Rd.
Nepean
Ontario
Since serving its first sandwich over 80 years ago in its original Montreal location, Dunn's Famous continues to sate generations of growling stomachs with a menu featuring smoked and grilled deli fare. Within the bustling 24-hour restaurant, a crew of the city's finest meat cutters carves up thin portions of meat that have undergone a 17-hour cooking process that commences with 14 hours of smoking. Once smoked, it transforms into soft, tender slabs during a three-hour steaming session and repeated viewings of Old Yeller before being piled on slices of rye and pumpernickel.
220 Elgin St.
Ottawa
Ontario
---
---
Restaurant Deals - Recently Expired
---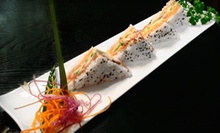 Choose from two dozen specialty rolls filled with crab, shrimp, and salmon, served with Tiger beer and followed by fried ice cream or mousse
---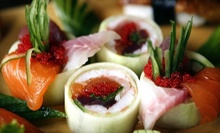 Byward Market - Parliament Hill
Elegantly plated sushi complements martinis and Friday-night burlesque shows
---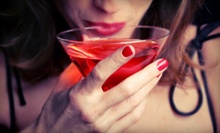 During the 2.5- to 3-hour course, students craft, garnish, and sample cocktails or mixed drinks from cosmopolitans to chocolate martinis
---
---