Nightlife in McDonough
---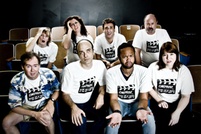 Use Today 10:00am - 8:00pm
---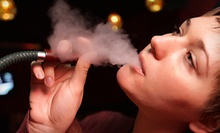 Chocolate mint or apple infused smoke teases senses as patrons exhale lungfuls while they dance or soak up Technicolor rays of plasma TVs
Use Today 5:30pm - 11:45pm
---
Recommended Nightlife by Groupon Customers
---
Welcome to Groupon Atlanta! For our inaugural deal, $15 gets you $35 worth of fresh soup, sandwiches, or entrees at MetroFresh, located at 931 Monroe Dr. in the Midtown Promenade.
931 Monroe Dr. NE
Atlanta
Georgia
US
Today's deal is $15 for a $35 Groupon to The Porter Beer Bar at 1156 Euclid Ave. Head down to Little Five Points to taste the delicious gourmet bar food of chef Nick Rutherford, formerly of Seeger's.
1156 Euclid Ave. NE
Atlanta
Georgia
US
Each package includes VIP priority admission (a $50 value/person) and two drink tickets per person (a $10 value each).
1150 NE Crescent Ave.
Atlanta
Georgia
404-874-3006
Bar favorites, burgers, and finger-friendly grub pepper the chilly Coldbrew's menu. Start with an order of chips and salsa ($2.95), mozzarella sticks ($5.95), or shrimp-scampi skewers ($6.95). Smaller selections such as the rib basket ($8.95) and the bite-size corn dogs served with mustard dipping sauce ($6.95) appease quieter appetites. Aside from fried fare, Coldbrew's also offers a variety of homemade soups and fresh salads. Try the grilled-chicken salad bedded atop mixed greens and tossed with tomatoes, cheese, and croutons ($7.95) or the glazed salmon ($9.95) with citrus-honey glaze, mixed greens, tomatoes, and sweet carrots. The exhaustive burger, sandwich, and wrap selection covers all bun bases, with everything from a low-calorie black-bean burger ($6.95) to a spicy buffalo wrap with blue-cheese dressing for dipping ($7.95).
880 Holcomb Bridge Rd.
Roswell
Georgia
Check out Village Theatre at 8:30 p.m. any Friday or Saturday, or bring two more friends, for a grand total of four attendees, to any 9:30 p.m. Wednesday show for unscripted hilarity. As you make suggestions for the improv show, the talented actors at Village Theatre will use them to birth delicious and uproariously funny skits. Because you and your date will be incapable of controlling yourselves after your bouts of delirious laughter, cozy up to someone with whom you want to test the waters. Or come with a big group to pick up some jokes funnier than any you could have come up with on your own. Shows last 90 minutes to two hours, with laughs often lasting significantly longer. The Village Theatre is closed on Christmas Eve, Christmas Day, and New Year's Day.
486 Decatur St.
Atlanta
Georgia
After its original location disappeared, then mysteriously reppeared in an Idaho cornfield, Tongue & Groove relocated into its current two-floor, 8,600-square-foot facility in 2007, quickly becoming the orange-upholstered nerve center of Atlanta nightlife. Since the original location's opening in 1994, Nightlife wizards Michael Krohngold and Scott Strumlauf have meticulously crafted Tongue & Groove into a club that is simultaneously classy and wild. By offering complimentary valet service, patrons are left feeling as pampered as a C-list sitcom star, or, at the very least, a celebrity magician with an abrasive haircut.
565 Main Street
Atlanta
Georgia
---