McMinnville, OR Drs and Health Practioners
---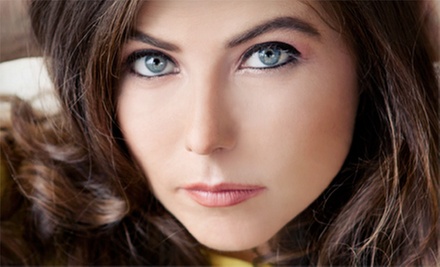 ---
Drs & Health Practitioners Deals
---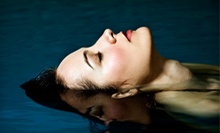 Use Thursday 10:00am - 8:00pm
---
Recommended Drs & Health Practitioners by Groupon Customers
---
Parkrose goes wonderfully overboard with comforts. Every patient gets a soft pillow and blanket, a bottle of spring water, a warm steam towel for your face, a mint-and-chocolate truffle, and a hand dip in warm paraffin wax; best of all, noise-canceling headphones and futuristic personal movie glasses spare you from trying to engage in the art of conversation when your mouth is full of dental hands.
5071 NE 122nd Ave.
Portland
Oregon
If your New Year's resolution is to become an infomercial host, you're going to need pearly pearly whites. Today's Groupon gets you an oral exam, x-rays, and a basic cleaning at Sundberg Center for Dentistry for $49. Prepare your mouth to look beautiful while smiling, toothy frowning, or showing disgust after losing a teetertotter competition.
222 Nw 10th Ave
Portland
Oregon
US
Though multiple physical heads would perhaps cause concern in most chiropractors, the pair behind Shephard Clinic of the Chiropractic Arts work to prove that two individual heads are better than one. The two Doctors of Chiropractic here each have a separate focus, leading to a broader and more in-depth base of knowledge and skills. Dr. Tomaino works extensively with the nervous system, using controlled-force adjustment methods to maximize its function, and Dr. Gerhart's understanding of soft-tissue injuries and exercise mechanics make him particularly well-suited to assisting cyclists and pedestrians injured by out-of-control cars or rogue Segways.
2323 NW Flanders St.
Portland
Oregon
US
The Chinese mapped a network of channels through which energy, or chi, flows through the body. Tentatively known as The Inter Net, before that name was discarded as silly, these channels revealed that uneven flow of energy may cause disease and pain. Kim Knight is a highly experienced, educated, and licensed acupuncturist well versed in Chinese herbal medicine and the pathways to physical healing. Through a focus on open patient-practitioner communication, Kim tries to gain an understanding of people's health backgrounds, lifestyle habits, and diets in order to see what habits may be leading them down a road of pain.
3615 NE Grand Ave.
Portland
Oregon
US
503-208-5460
Dr. Inna Shimanovsky and her professional staff have the experience and credentials to intimidate plaque and oral antagonists from the crevices of canines and incisors. Every patient's exam and x-rays provide a thorough investigation into the state of their mouth and illuminate what basic steps can be taken to keep their chewers and gums in a fit state of opulent well-being. AAdvanced Dental uses top-of-the-line digital x-ray technology that exposes patients to less radiation than a normal x-ray device, greatly decreasing the likelihood of patients obtaining unsettling superpowers during their visit.
16640 McLoughlin Boulevard
Oak Grove
Oregon
503-659-3003
Post-consultation, the personalized acupuncture treatment will relieve ailments by pinpointing specific bodily points called meridians, where life forces known as qi reside. By balancing the body's energy properly, acupuncture can alleviate back pain, headaches, sports injuries, asthma, and post-space-travel depression. A complimentary bodywork treatment is also included, such as cupping, tui na, or moxibustion. Call ahead to schedule an appointment.
2627 NE Broadway
Portland
Oregon
---