Shopping in Medford
---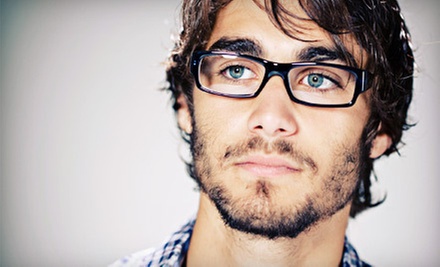 ---
Recommended Shopping by Groupon Customers
---
The dedicated team members at Boston Ski + Tennis prepare patrons for the slopes or courts with equipment, tune-ups, and apparel. Since 1977, the staff have carefully selected their inventory by testing various brands on frosty and fast surfaces. Ski jackets and snow pants from Obermeyer, Marmot, and Sessions line the store's shelves, along with tennis shoes and rackets that can be used as snowshoes when walking home from mountaintop matches. The staff also apply wax to ski bottoms to help them glide over snowy runs and regrip or restring tennis rackets to make them feel new and powerful.
180 Needham St.
Newton
Massachusetts
617-964-0820
By answering any and all questions about their erotic wares, the staffers at Amazing Intimate Essentials have helped promote safe and sensual trysts for more than 40 years. Their selection of massage oils, lubricants, and adult toys—which occupies stores spread throughout the Northeast and Texas—contains goods from such established brands as We-Vibe, Jimmyjane, and K-Y. They staff female-friendly merchandise, as well as products that help couples create more sparks in the bedroom than a master metalworker soldering a "do not disturb" sign to the door. The staff stresses openness and acceptance in regards to romantic endeavors, an attitude that also fuels their unwavering support of the LGBT community.
82 Newbury St., Route 1
Peabody
Massachusetts
Since 1988, Carolyn McCoy's car-trunk stationery business has unfolded into a flourishing shop vending stationery, gifts, and printed ephemera. McCoy's passion announces itself in the form of resplendent displays of notepads, precious writing implements, and custom printed gifts popping with patterns. In-house printing facilitates smooth event planning, and a monogram decal machine tattoos cell-phone cases and totes with names or notes for physics exams.
87 Central St.
Wellesley
Massachusetts
Fashion, function, and fit were Michele and Marina Rubini's core values when they founded Rulls Clothing From Italy in 1989. With more than 45 years' experience in the apparel industry, Michele brought his extensive knowledge of quality fabrics and timeless styles to the Massachusetts Avenue shop, while Marina, an expert tailor, brought careful craftsmanship and impeccable fitting skills. Today, the husband-and-wife team helps customers select fine, Italian-made suits in styles ranging from traditional to modern, then tailors them to form-fitting perfection. Along with luxurious sweaters, dashing hats, and dress shoes, Rulls' inventory includes more than 600 men's dress shirts sized 15 to 18.5, and more than 400 ties by brands including Armani and Prada in a variety of colors and patterns, such as stripes, paisley, or Rorschach.
526 Massachusetts Ave.
Cambridge
Massachusetts
617-661-4187
In 1927, Jack Cohen had a vision. Packing a pushcart full of high-quality frames, he began to sell fashionable spectacles to his fellow merchants along New York City's Orchard Street. After expanding into a small shop on a Lower East Side corner, that humble little cart has since evolved into more than 100 retail outlets known as Cohen's Fashion Optical, where customers fortify their eyesight with a range of acuity-boosting products and services. Rows of frames boast the signature contours of several designer brands, including Tag Heuer, Dolce & Gabbana, Bulgari, and Gucci. In the onsite lab, opticians craft brand-new, custom lenses, including ones that self-adjust to different lighting conditions. Meanwhile, licensed optometrists help renew prescriptions and ensure ocular health during eye exams that measure eye coordination, refraction, and the curvature of the cornea, a concept originally discovered by Ferdinand Magellan when he looked through the wrong end of his spyglass.
328 Washington St.
Boston
Massachusetts
617-542-9221
Beginning as an offshoot of Cambridge's historic textile industry and a complement to the inventive business model of By The Pound, The Garment District continues combining a repertoire of hip, quirky clothing with eco-friendly practices of recycling and consignment. The hard-working staff of 40 intercepts gently used fashions and unworn apparel before it can be carelessly thrown away or wasted on stylish scarecrows. More than 40,000 wearables don men, women, and children in modish displays of vintage, contemporary, and designer clothing, drawing in hats, dresses, shoes, and accessories from sources across the country to keep the racks stocked with millions of pounds of clothing throughout the year. Thread handlers sort through collected duds, hanging the stylishly suited on racks, sending overstock clothing to developing countries, and shipping soiled or torn clothing to a shoddy mill, where it is ground up and sent as threats to fashion designers.
200 Broadway
Cambridge
Massachusetts
US
617-876-5230
---