Restaurants in Memphis
---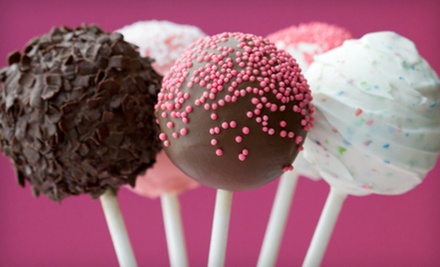 Walnut Grove - Shelby Farms PD
---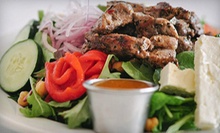 Traditional dishes curated from the cuisines from around the Mediterranean, such as classic Greek gyros and Greek paninis
---
Recommended Restaurants by Groupon Customers
---
The Movie & Pizza Company lets you dine in with friends or take your meal and a movie (the flick is not included in your Groupon) home for you, your family, and the feral squirrel you've befriended. Top your pies with anything from Cajun chicken to pesto to veggie heaven (roasted red peppers, feta, parmesan, artichoke, spinach, and garlic), or opt for the traditional mozzarella cheese, pepperoni, or sausage (12-inch pies range from $11 to $15, and 16-inch pies run $13 to $20). If the regular selection doesn't perk your palate, start with a blank slate and add your own toppings ($1 each for a 12-inch pie, $1.50 each for a 16-inch). The Company's menu also features an array of specialty salads ($6.50), sandwiches ($7), and pastas ($9–$10).
110 Harbor Town Square
Memphis
Tennessee
The cheerful family that birthed Guacamaya's prides itself on flavorful south-of-the-border fare that comes cooked to order. A favorite is the gargantuan El Zarape platter ($9.95), which sports a savory heap of broiled fajita meat, onions, and bell peppers draped with melted white cheese, rice, charro beans, and corn or flour tortillas. The tilapia fish tacos ($9.95) please the sea-slanted, and patrons harried by rigid taco and burrito algorithms may wish to try the pupusas ($7.99 for three), plump pancakes stuffed with a tasty cheese or pork center and served with smoky charro beans and any of the warm, zesty homemade salsas. Guacamaya's gastronomic engineers prepare each item with tender care, and if they have the ingredients, they'll whip up any plate your customizable heart desires. Thanks to a BYOB policy, you're spared both the expense of drinks and the worry about a menu lacking bottled armadillo tears.
5806 Stage Rd.
Bartlett
Tennessee
Amerigo's dark, wood-paneled interior and orange-hued walls paint a picture of the quintessential Italian restaurant, a hunger-inducing setting ideal for business meetings and poorly timed breakups. When evening stomach grumbles need snuffing, Amerigo's menu answers with decadent Prince Edward Island mussels ($12) swimming in garlic wine broth, diced tomatoes, and capers, and paired with grilled bruschetta. A wood-fired grill and wood-fired oven infuse Amerigo's smoky foodstuffs with a flavorful variety of tree flesh. From a pasta selection that stretches to Rapunzel-like lengths, diners may choose a savory smoked chicken ravioli in parmesan cream sauce ($13) or a breaded eggplant parmesan ($15) atop angel hair. Post-dinner sugar seekers can crown an evening of romance with an indulgent tiramisu ($6.50).
1239 Ridgeway
Memphis
Tennessee
The pizza chefs at Johnny Brusco's pack a menu full of saucy dough disks, which can be customized with a lineup of fresh veggies and meats. Warm up appetites with an order of garlic knots, which come tinged with a crisp golden brown color and carefully tied by an accomplished Eagle Scout. The restaurant's skilled pie personnel sling large New York–style pizzas in a full regulation size of 16 inches. Add personality to your pizza without the hassle of assigning it a Social Security number by decking the crust out in any of 15 regular toppings, which include minced garlic, pineapple, or zesty italian sausage.
8230 Camp Creek Boulevard, Suite 104
Olive Branch
Mississippi
Situated inside Palladio Antiques & Art, Cafe Palladio satiates guests with a modest lunch menu of casual café fare, including 10 types of sandwiches, fresh salads, homemade soups, and its self-proclaimed "famous peach tea." Surrounded by antiques, artworks, and decorative furnishings, diners dig into Dixie Delight with vegetables or slabs of moist coconut cake served upside-down or right-side-up at the customer's request. Free WiFi is also available for lunchtime web surfing.
2169 Central Ave.
Memphis
Tennessee
901-278-0129
Chef Ray Gage stands behind his restaurant's white-tiled counter, clutching his CB radio microphone like some barbecue chefs might clutch their tongs. The radio is just as crucial to his roadside barbecue business as the slabs of meat roasting in the smoker out back. That's because Ray advertises to passing truckers via CB channel 16, jotting down orders and delivering them to surrounding truck stops or demolition derbies.
Rays knows his meals must be hearty enough to fuel the bellies of truckers barreling down I-55. To that end, he smokes thick slabs of beef and pork on beds of hickory in the small shack behind his restaurant, and slathers them in sweet, tangy sauce. He then serves hunks of meat with dollops of traditional southern sides, such as baked beans and potato salad.
4114 E Service Rd.
West Memphis
Arkansas
---